It's possible Verizon may say, "Thanks, but no thanks" when it comes to its planned Yahoo acquisition, based on information in Yahoo's latest SEC filing.
"There is no assurance" the $4.8 billion merger will be "consummated in a timely manner or at all," wrote Yahoo in Wednesday's filing with the Securities and Exchange Commission.
Cracks began to appear in the mega deal in September when Yahoo announced that half a billion of its accounts had been breached — two years earlier.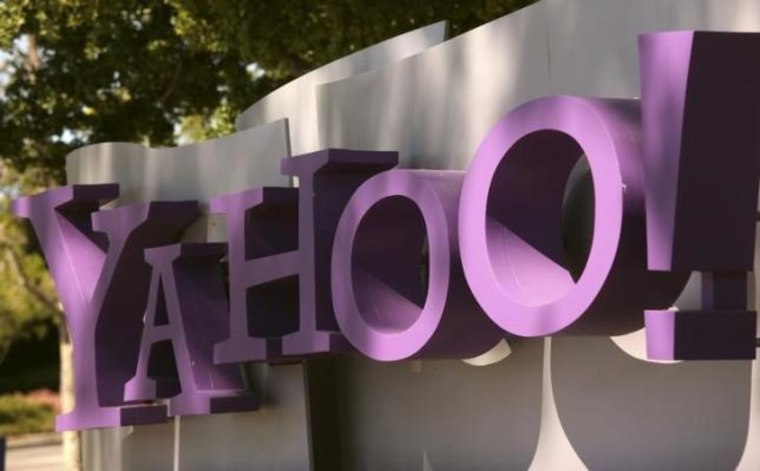 While Yahoo insisted at the time that it had just learned of the hack, Wednesday's SEC filing indicates otherwise, showing that "The Company had identified that a state-sponsored actor had access to the Company's network in late 2014."
Verizon declined NBC News' request for comment.
Verizon said in September that it would "evaluate" the deal as more information became available, and last month the company's general counsel said he had "a reasonable basis to believe right now that the impact is material," indicating that it would seek to renegotiate.
However, Yahoo seems to be insisting the megabreach did no harm, saying in the filing that the hack "did not have a material adverse impact on our business, cash flows, financial condition, or results of operations for the quarter ended September 30, 2016."
In addition to possibly scuppering one of the year's biggest deals, Yahoo's gigantic security breach has led to a plethora of federal, legal, state, and local investigations; and 23 class action lawsuits from consumers.
Jeremiah Grossman, chief of security at SentinelOne and a former Yahoo employee, told NBC News that while the breach was a setback, he still believes the deal will happen.
"For publicly traded companies, it's far less risky, liability wise, to overstate risks than under report," Grossman said. "My thoughts: The acquisition will still go through. I don't recall any active acquisition ever that was scrapped due to a breach or any computer security concerns."
Related: Yahoo Says 'State-Sponsored Actor' Hacked 500M Accounts
A Yahoo representative told NBC News on Thursday, "We are confident in Yahoo's value and we continue to work towards integration with Verizon."