For most people, learning they have a 90 percent chance of developing cancer would be devastating. But for 17-year-old Casey Longstreet, it was a call to action.
"I'm not living in fear. I don't want to live my life in fear. I want to go out and make a difference in this world," Casey said.
Casey has a rare mutation of the TP53 gene — a gene that provides the body with instructions for suppressing tumors. Having this mutation gives her a chance of more than a 90 percent of developing cancer.
Her little brother, Tanner Longstreet, had the mutated gene, too. Tanner died from a glioblastoma brain tumor when he was 11.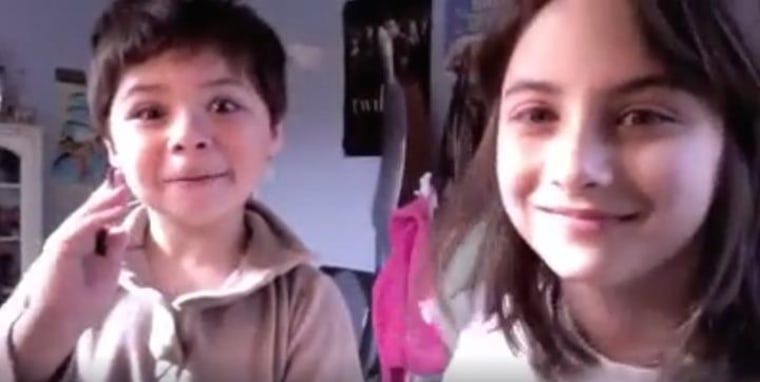 "I have the strength, and it's because of my brother and seeing him go through this with a smile on his face and so much strength," Casey said in an interview with NBC News' Gadi Schwartz. "He lived every day to his fullest. Until the last day."
Casey is determined to honor her brother's memory by spreading the word about genetic testing and by participating in a research study named after him, "The Tanner Project." She is the sole subject of research led by doctors and scientists at the J. Craig Venter Institute of Maryland and California, Scripps Health and the Translational Genomics Research Institute, or TGen, a non-profit research organization in Phoenix.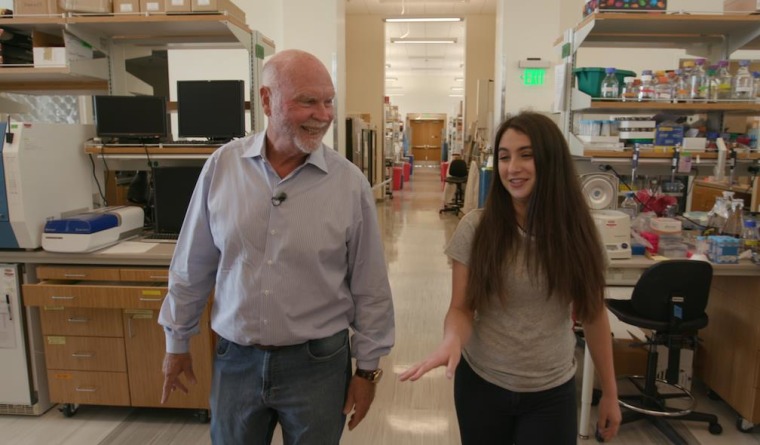 Casey has her blood drawn every month. She has MRIs twice a year and undergoes ultrasound readings every three to four months. All the tests are aimed at detecting the earliest signs of cancer.
"I think she's a great example for the world," said J. Craig Venter, who helped lead the race to sequence the first human genome who's now an evangelist for preventive medicine.
"It's not 100 percent certain she'll get cancer, but she knows she's at greatly increased risk, and ... she's owning that. She's facing it and doing something about it," he told NBC News.
"More frequent testing is a way of saving your own life," Venter added. "The goal is to change medicine from reactive — you get symptoms and then you get diagnosed — to proactive and preventative. So that's where the genome comes in. Your genome contains information that at least helps predict your future."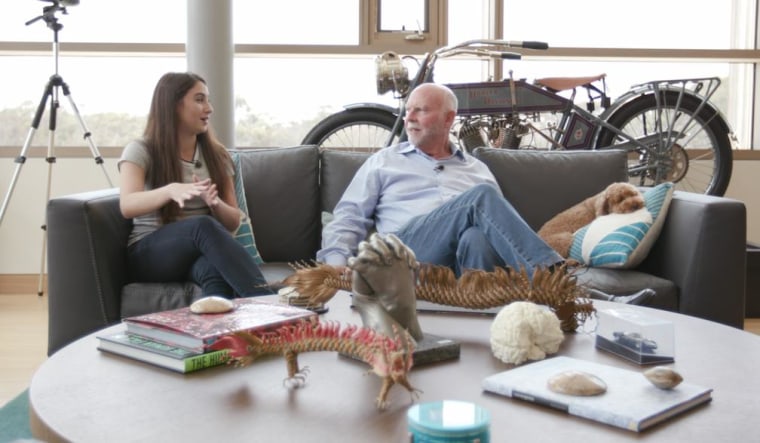 For Casey Longstreet, this knowledge is power.
"I'm probably on the most surveillance out of anyone in this world," she said. "But I want people to know that I'm not held back by it. That's not who I am."
In fact, Casey is a healthy teenager with an active lifestyle. She's applying for college, studying and dancing competitively. She even started her own website and blog called Genome Generation to encourage others to learn about their own family histories, genetic testing and hereditary diseases.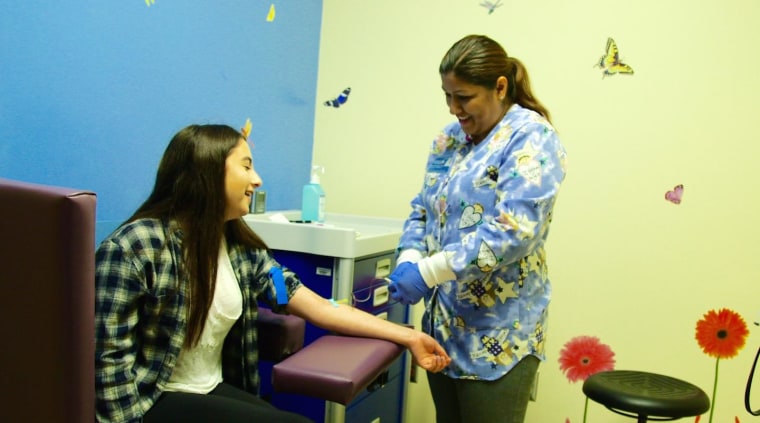 By encouraging others to learn more, the Longstreet family hopes other families won't have to endure what they have.
"I was a soccer mom, literally. I was a mom who drove a minivan who took my kids to school," said Casey's mother, Marlo Gottfurcht Longstreet.
"In one instant, our entire life changed," Longstreet said, referring to the death of her son and the news of the hereditary genetic mutation found in her daughter and in Casey's and Tanner's father, Greg.
"I don't want her to trade on her enjoyment of life, but at the same time I don't want her to dismiss what her body is predisposed to doing, because I think that doesnt benefit you, either," Greg Longstreet said.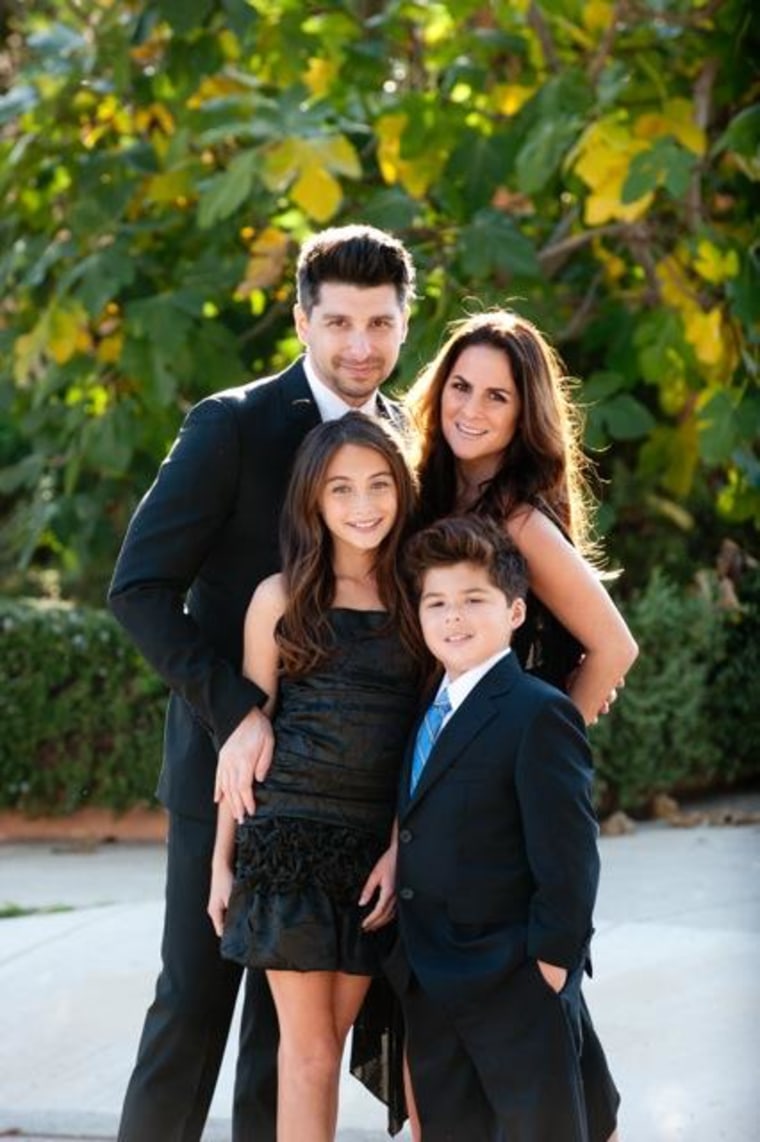 "You have choices and you have an obligation to yourself and to your family to know your family history," she said.
Casey's monitoring in the Tanner Project study goes well beyond what is considered standard medical care, exceeding what is covered by insurance. The protocol, developed by Nicholas Schork and Vicki Magnuson at the Venter Institute and Laura Goetz of Scripps Health, seeks to change how the medical system monitors people who show genetic predisposition to cancer and other diseases.
"I think the Caseys of the world are an essential part of the story," said Venter, who also co-founded a clinical research center called The Health Nucleus, which does comprehensive genome mapping. "We detect things at the smallest stage, where they can be easily removed. That's a powerful message."
The Health Nucleus offers sophisticated genome measurement in a comprehensive cancer program for $25,000, but it also offers more affordable detection of specific genes linked to cancer for $3,000.
Other forms of genetic testing are becoming more affordable and more accessible. For about $250, Color Genomics will test for 30 genes associated with increased risk of common hereditary cancers — no health insurance required. Color sends its customers an in-home kit, reports the results online and offers free genetic counseling.
It's important to know that the tests have not been shown to accurately predict anyone's actual cancer risk and none have been shown to reduce medical costs or save lives.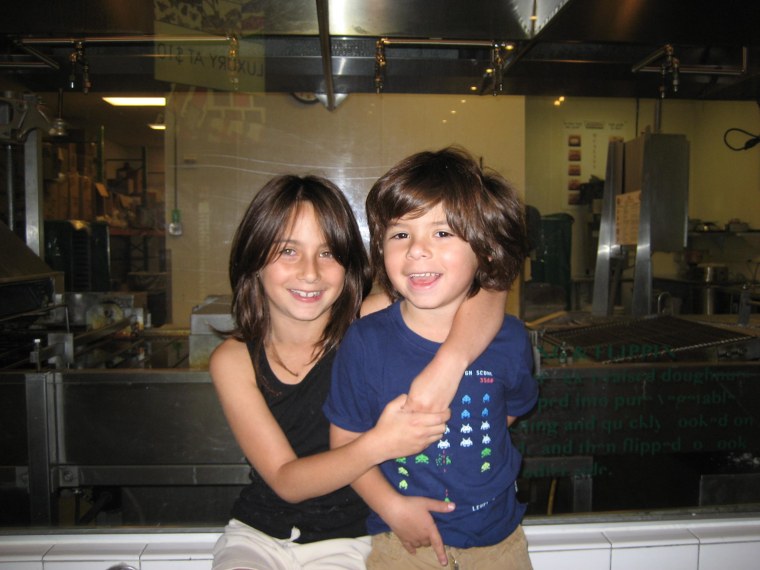 For Casey Longstreet, she hopes people will hear her story and learn more about their own risks for disease.
"Be knowledgeable about your hereditary diseases in your family before it even affects you," she said. "What happened to us, I don't want to happen to anybody else."