It's been 57 years since the first video tape recorder was sold. Ever the history buff, today Google is reminding us of the event via a small addition to YouTube.
A video casette icon now appears in the navigation bar on some YouTube videos. Click, and you enter VHS mode to watch that clip with the grainy and fuzzy details you might see on playback from an old video tape.
The first video tape recorder was invented by a group of engineers led by Charles Ginsburg for a California electronics company called Ampex.
That machine, the tediously named Ampex VRX-1000, was an ancestor of the home VCR. It sold in March 1956 for $50,000. In November that year, CBS ran the first tape-delayed broadcast of Douglas Edwards and the News in black-and-white. Machines like this one ran spools of tape that were up to 2-inches wide and thousands of feet long. The familiar commercial video casette recorder — the VCR — didn't become a living room fixture until the 70s.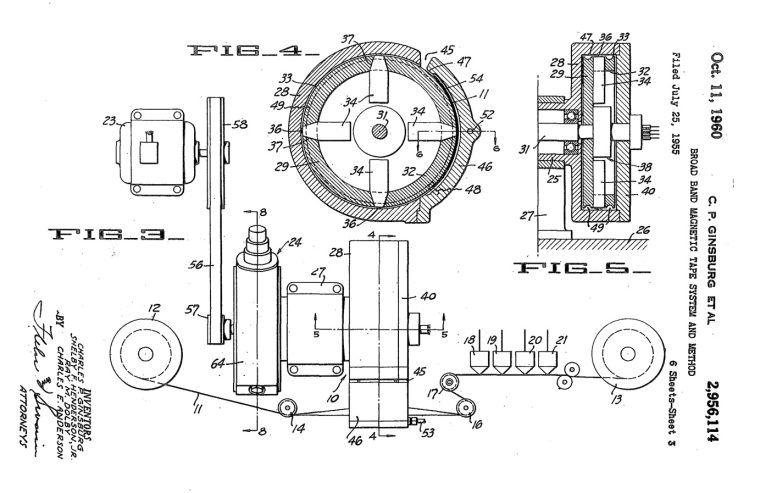 In 1957, Ampex won an Emmy award for the invention, and in 2005, members of the engineering team that created the system were recognized with Lifetime Achievement Emmies for their work.
Nidhi Subbaraman writes about technology and science. Follow her on Twitter and Google+.