This is a first: Denmark has used official topographical data to create a reasonable facsimile of itself — in Minecraft. You can log in and take a virtual tour right now.
The game map is based on real, official measurements made public by the Danish Geodata Agency, though various things have had to adapt to the game's scale and, naturally, its blocky graphics. The scale is about 1:1, meaning virtually walking across the country could literally take days.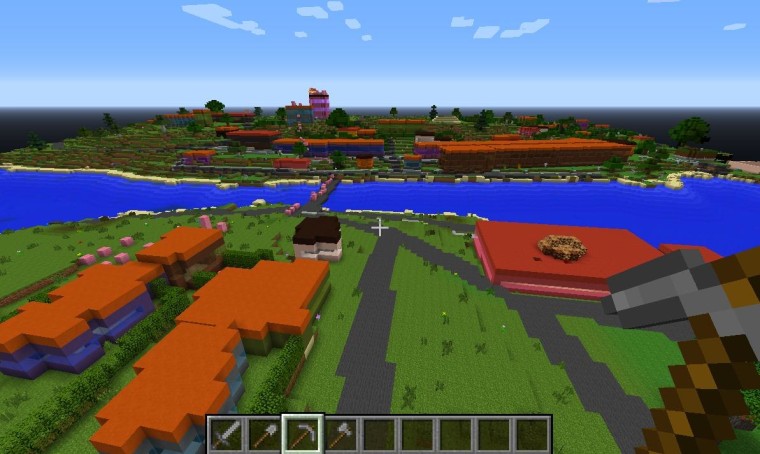 The creators also made the dubious choice of allowing the world to be modified by players, which means that the rolling hills outside Silkeborg and majestic harbor of Aarhus are punctuated by burning buildings, enormous columns covered in torches and collections of miscellaneous blocks.
Be prepared for a bit of trolling, too: One player, adorned with a "Spider-Man" skin, immediately enveloped new players in web blocks as soon as they arrived on the server.
In addition to providing servers on which to explore the maps, the Danish authorities have also made the maps themselves available for download — or you can look at the real-world data used to create them. It's all free, provided as "a potential driver for innovation, growth and job creation," according to the agency's website.
It's certainly massive, but is only the latest such enormous recreation in Minecraft: Other players have recreated everything from Middle Earth to Westeros to Minecraft itself.