In most cases, gamer nostalgia involves a metaphorical "digging up" of old video games, which are then repackaged for smartphones or new systems like the Wii U.
On Saturday, it became true in the literal sense when a film production crew unearthed the "Atari grave," a treasure trove of video game cartridges -- including Atari's infamously terrible E.T. adaptation -- buried 30 years ago in a landfill in the New Mexico desert.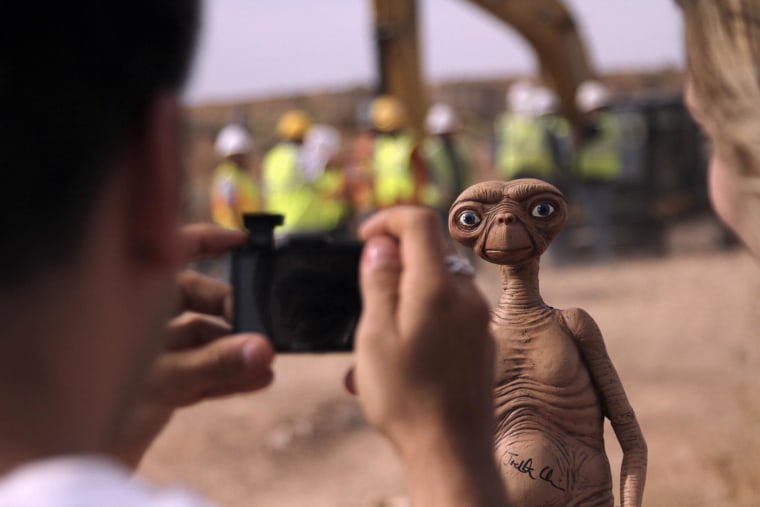 It all seemed so far-fetched that many believed it was an urban legend. But, thanks to the Internet, we know now that the New York Times covered the bizarre event back in 1983, reporting that Atari "dumped 14 truckloads of discarded game cartridges" into a city landfill in Alamogordo, New Mexico, after the company lost $310.5 million "largely because of a sharp drop in video game sales."
In gamer circles, it was known as the "video game crash of 1983," a dark period when Atari spent millions on the rights for "E.T." and "Raiders of the Lost Ark" and then spent minimal time and money actually developing the games.
(Seriously, it's hard to imagine playing E.T. for five minutes before getting bored and leaving to go play with some G.I. Joes). Then the Nintendo Entertainment System was released in 1985, Mario and Luigi became household names, and video games became a $66 billion industry.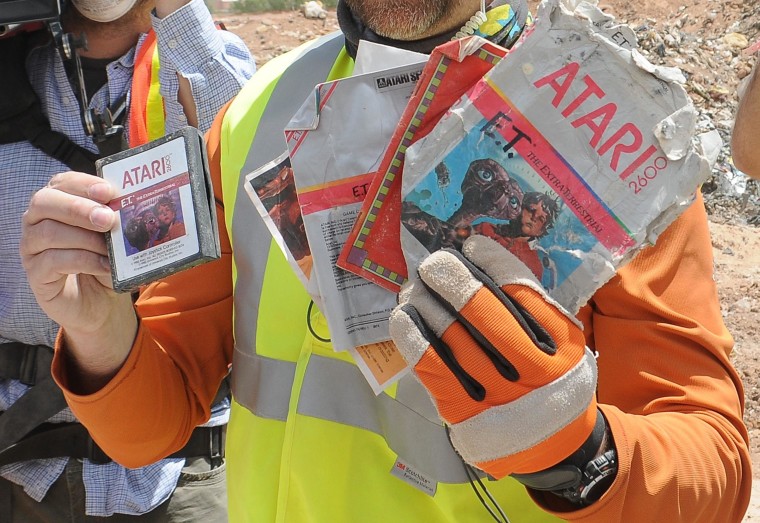 Now, nostalgia for Atari's long-lost period of barely playable games is being mined for an Xbox Original documentary, part of Microsoft's bid to enter the original content game along with Amazon and Netflix. Considering the popularity of the documentary "The King of Kong," the crowds pumping quarters into retro-themed bars like Barcade in New York, New Jersey and Philadelphia, and Final Fantasy VI, initially released in 1994, selling for $16 in Apple's App Store, nostalgia seems like a good bet.