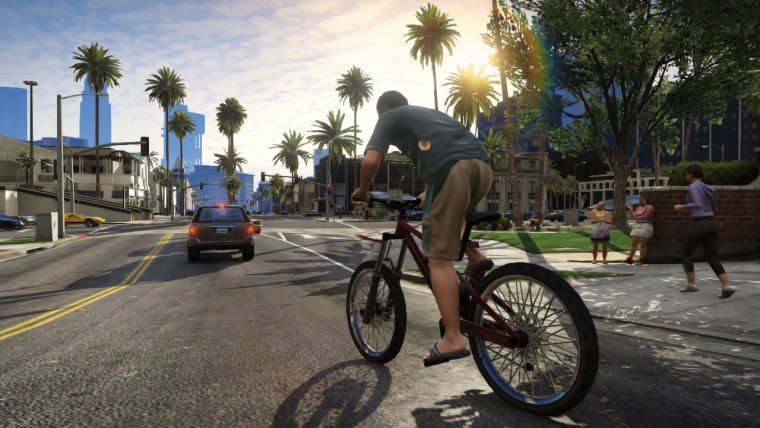 The Xbox One and the PlayStation 4 may steal the show this holiday season, but for many gamers who lined up in front of their local GameStop on Monday night, Christmas has already come early this year. At midnight, Rockstar Games released "Grand Theft Auto V," the newest installment in its wildly popular and often controversial series of open-world shooting games.

The first full-fledged Grand Theft Auto title to arrive on the PlayStation 3 and Xbox 360 since 2008's "Grand Theft Auto IV," there is a lot at stake for the new GTA. Rockstar has confessed that it spent more than $260 million producing the game, a budget that makes it one of the most expensive games ever made. In a July quarterly earnings report, in which the company posted a $61.9 million loss, Rockstar owner Take-Two Interactive said it expects the new Grand Theft Auto to outsell its predecessor — a serious feat given that it sold more than 25 million units during its five-and-a-half years on the market. Meanwhile, game industry analysts have even loftier ambitions, expecting it to sell between 16 million and 20 million copies in just six months.
Luckily for Rockstar — not to mention the legions of expectant GTA fans who will be anxiously unwrapping copies of the new game this week — "Grand Theft Auto V" sounds like it's off to becoming a hit.
There have been a few launch hiccups such as a technical glitch that made Rockstar caution Xbox 360 players to not install the "play" disc onto their systems yet, but early reviews from the gaming press have been remarkably positive, even glowing. Giving "GTA V" a perfect 10, IGN called it "one of the very best video games ever made." Even more jaded critiques in other popular gaming sites like Kotaku and Eurogamer said that while it may not be the best video game ever made, it's certainly the best Grand Theft Auto. With language like that, you can probably guess why the game already has a 98 percent ranking on the influential review aggregator Metacritic.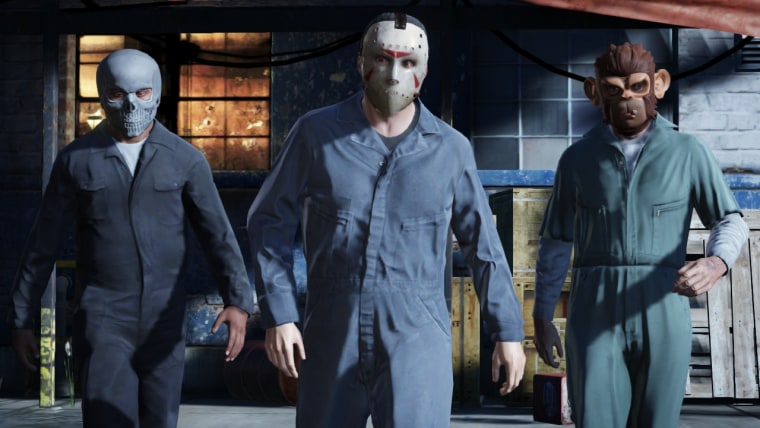 But still, for all its pomp and circumstance, "Grand Theft Auto V" ostensibly involves little more than running around, stealing people's cars and other vehicles, and generally causing mayhem — the same activities that make up not only every other GTA game before it, but a lot of other video games made since "Grand Theft Auto III" set fans' hair on fire back in 2001. 
This time around, the notoriously clunky controls of GTA's past have been greatly refined and improved upon. And it's grown in other ways, too. Even by Grand Theft Auto standards, the new game is absolutely massive. Instead of a single player character, "GTA V" has three colorful and occasionally psychotic protagonists.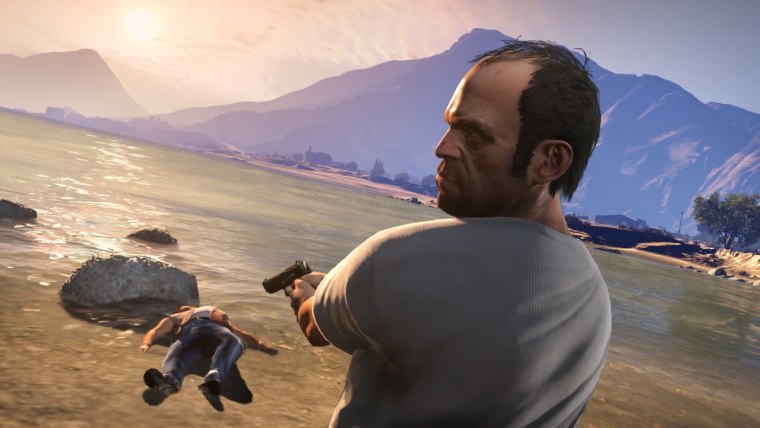 All of this will delight GTA fans, no doubt. But on their own, none of these ingredients sounds particularly revolutionary. So what is it that sets the Grand Theft Auto games apart from the rest of the pack?
Steve Bailey, a senior gaming analyst at IHS electronics and media, told NBC News that it comes down to two things, both of which give GTA an unparalleled sense of style.
First, there's the actual gameplay. Beginning with "GTA III," Bailey said, the series "managed to both codify and popularize a genre — open-world action games — by offering a vivid sense of a physical urban world, to an extent that gamers had yet to experience."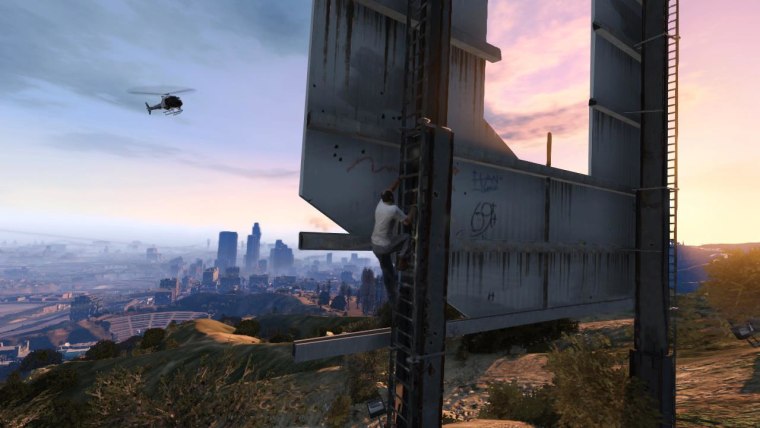 But just as importantly, Bailey said, Rockstar realized something with "Grand Theft Auto III": that gamers, like any other type of consumers, have "multimedia appetites." With the game's many references to contemporary popular culture and its sardonic rebuke of American values, the Grand Theft Auto franchise appeals to its players not just as gamers, but as fully literate cultural consumers. And for a medium that's still fighting its way into the mainstream of pop culture, proving the undeniable presence of video games may be Rockstar's most important victory with "Grand Theft Auto V."
"Many games may be smart, funny or skillfully crafted, but just as many of them appear deeply insular when contrasted with something like the GTA series," Bailey added. "Whether or not you see the satire as successful, there's no denying its breadth in this regard."
"Grand Theft Auto V" was certainly primed to hit the ground running. But now that analysts, critics, and developers have all weighed in, the game is finally getting the one demographic it needs the most: the players.
"[The] reviews certainly indicate a critical success, but we'll need to see how its received by players across the coming months to better judge its longer-term stamina," Bailey said.
Yannick LeJacq is a contributing writer for NBC News who has also covered technology and games for Kill Screen, The Wall Street Journal and The Atlantic. You can follow him on Twitter at @YannickLeJacq and reach him by email at: Yannick.LeJacq@nbcuni.com.