When Army veteran Stephen Machuga returned to the U.S. about a decade ago after deployment in Iraq, he didn't like trash day. In Iraq, insurgents embedded explosives in refuse. "You just got used to looking for wires coming out of piles of trash," he recalled.
Back in the U.S., Machuga's mind would start twitching on Tuesdays, when large bags and bins dotted his Pittsburgh neighborhood. This is what civilian life can sometimes be like for a returning veteran.
You try to engineer a new normal. But your brain can't stop imagining dangerous scenarios about your surroundings. And you miss your military buddies. "I definitely had those days, when I drove past a recruiting station, just to see someone in uniform," he said.
His mind itching, Machuga eventually found mental relief in a lifelong hobby — playing video games. "Hey, there's something here," he recalled. Machuga has since transitioned back to civilian life after 13 months in Iraq.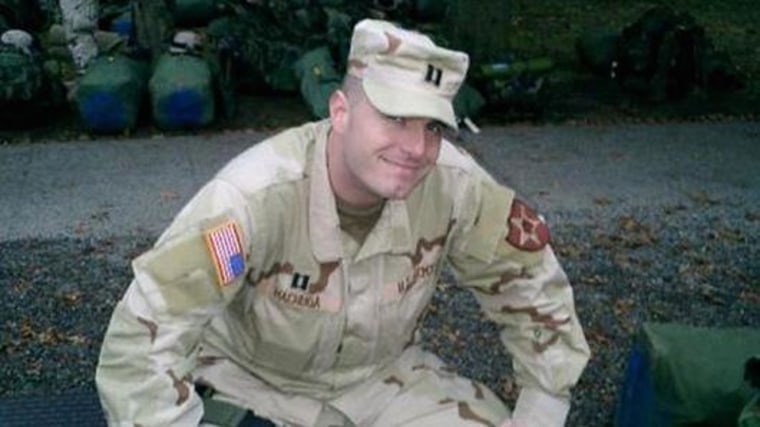 Last November, Machuga used his personal experience and founded Stack-Up.org, a Pittsburgh-based nonprofit that supports veterans through a shared love of gaming. And last month, Oculus VR founder Palmer Luckey revealed on Twitter he was joining Stack-Up's advisory board.
"Taking care of the people who fought and fight to keep us safe and free is incredibly important, and games, gamers, and the gaming community play an important part in that care," Luckey said in a statement.
Machuga, an occasional gaming blogger — had met Luckey years ago, when Luckey was developing prototype VR goggles.
Read More: Filmmaker showcases plight of struggling former soldiers
Some veterans can face serious mental health issues on their return including post-traumatic stress disorder. Gaming isn't meant to be an easy fix, but it can encourage members of the military to enjoy camaraderie through a shared hobby, which helps them relax their minds. Video games allow "friendly competition and coordination between people who generally might not talk with one another," Machuga said.
When you're deployed, you can be patrolling or doing dangerous tasks like transporting fuel and other supplies for several hours. But then there's the other 18 hours in a day in which you're pretty much eating, sleeping, lifting weights and waiting for the next assignment.
Any way to decompress and pass time is welcome. And unlike movies, gaming requires interactivity and a higher level of engagement.
"Gaming offers a unique opportunity to relieve the stresses, tensions, and social challenges of being separated from your friends and family while on deployment," said Dean Hall, a game developer and military veteran.
Read More: Failsafe: A New Kind of Video Game With Adventure and Diversity
Hall created DayZ, a survival game in which players scavenge for food, water and weapons. Originally from New Zealand, Hall served in New Zealand's army and air force. He has also joined Stack-Up's advisory board.
"Video games were a huge portion of my time off," recalled Machuga, who was also deployed for seven months in Kosovo.
The charity name, Stack-Up, refers to a military maneuver in which soldiers "stack up" in single file as they enter a building or room.
Read More: Pew Study Finds Half of Americans Play Video Games
The charity is the second nonprofit effort for Machuga, who in 2010 founded Operation Supply Drop, a program developed around sending a crate of video game-themed goods to deployed members of the military. Machuga parted ways with his first charity last year.
Stack-Up now includes a team of a dozen core volunteers, and 18 "stack teams" across the country to help local military communities. The charity helps assemble care packages filled with video games and "nerd goodness." The supply crates are delivered to veterans in combat zones and on U.S. bases.
Stack-Up is accepting donations of Xbox 360, Xbox One, PlayStation 3 and PlayStation 4, and PC games. And yeah, veterans tend to like video games in general, and gaming related to shooting or sports. Popular titles include the shooter game "Call of Duty."
During one deployment, Machuga said, his all-male infantry received a crate of used Harlequin romance novels. The guys used the books for target practice. Some of them might have been dreaming of Game Boy consoles. Said Machuga, "You have to unplug your brain."
Read More: More veterans fill the skills gap at US manufacturing plants
MORE FROM CNBC