Oculus VR, the virtual-reality headset maker Facebook bought for $2 billion in March, is strongly denying claims that its most famous employee stole intellectual property from his former employer.
The accusations surfaced last week from video-game company ZeniMax, and the employee in question is John Carmack -- the creator of influential video games including the "Doom" and "Quake" franchises. Carmack famously left the ZeniMax-owned id Software game studio he created to join Oculus last summer.
ZeniMax recently sent letters to Facebook and Oculus, accusing Carmack of stealing its technology for use in the Oculus Rift headset, as the Wall Street Journal reported late Thursday and NBC News confirmed Friday.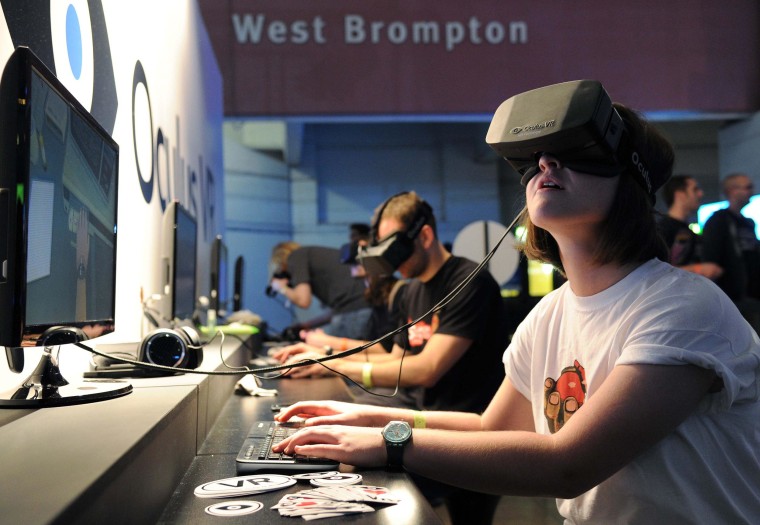 Oculus reignited the fight on Monday, when it sent a statement to media outlets saying it is "disappointed but not surprised by ZeniMax's actions and we will prove that all of its claims are false."
Oculus also included seven bullet points to "clarify" ZeniMax's claims.
"There is not a line of ZeniMax code or any of its technology in any Oculus products," Oculus said, and the company denied that Carmack took ZeniMax's intellectual property.
ZeniMax -- a Maryland-based firm known for games including "The Elder Scrolls" franchise -- declined to comment beyond the statement it made last week, in which the company said it "will take the necessary action to protect its interests."
In Oculus' statement on Monday, the company also said ZeniMax "has never identified any 'stolen' code or technology," even though Oculus' source code is publicly available online.
Oculus disputed details of contracts and other items ZeniMax described in its accusation, and made its own claims against ZeniMax.
According to Oculus' statement, ZeniMax pulled plans for a virtual-reality version of "Doom 3" -- the famed video-game franchise that Carmack created -- after Oculus refused to hand over an equity stake to ZeniMax over previous claims made in 2012.