Nearly half of Americans play video games, according to a new poll, although not everyone is convinced that is a good thing.
The Pew Research Center found that 49 percent of Americans say they sometimes play video games on a computer, TV, game console or portable device like a cellphone. Only 10 percent of those people, however, identify as "gamers."
Old stereotypes still exist, the study found. Nearly 60 percent of Americans assumed that most people who play video games are men.
That is true, but by a very tiny margin. The study found that 50 percent of men and 48 percent of women said that they played video games. Women ages 50 or older were actually more likely to play than men of the same age group.
Some 2,001 adults from across the United States were surveyed for the study, which was released on Tuesday.
While nearly half of America is gaming, many people have mixed feelings about the effects of video games on society.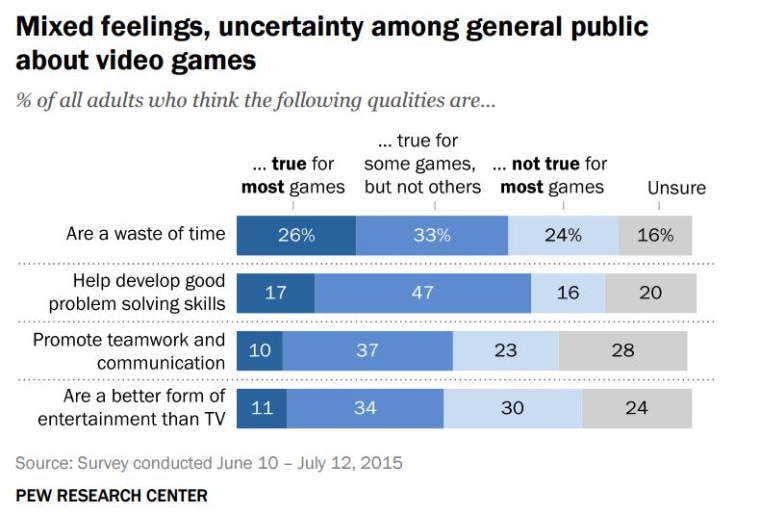 A significant portion of respondents (43 percent) agreed with the statement that "people who play violent video games are more likely to be violent themselves," although more people (53 percent) disagreed.
Related: Failsafe: A New Kind of Video Game With Adventure and Diversity
Opinion was split on whether video games are a waste of time, with 26 percent saying yes and 24 percent saying no, and 33 percent saying that was true for some games and not others. The other 16 percent were unsure, possibly because they were distracted playing "Candy Crush."