The "Pokemon Go" craze may bring joy to millions of gamers, but it has has upset some places marked as "Pokestops," random real-world locations where players congregate to gather Pokeballs or launch a lure to attract the game's characters.
J.C. Smith, consumer marketing director for the Pokemon Company, told the Associated Press the game maker is working to honor the requests of real-world places that don't wish to be included.
Players have been reported catching Pokemon at locations ranging from the U.S. Holocaust Memorial Museum in Washington D.C. to the atomic bomb memorial park in Hiroshima, Japan.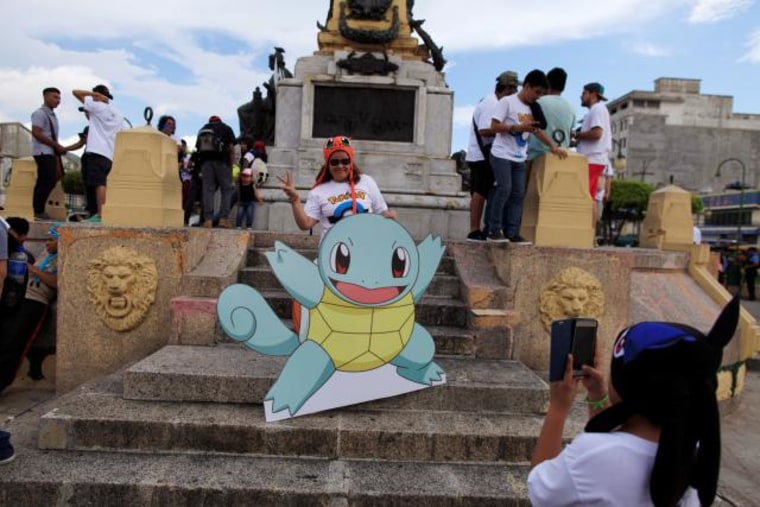 That's in addition to the reports of Pokemon trainers trespassing on private property while in hot pursuit of one of the characters.
"We're looking at features in the game and how to fine-tune them so that it's appealing to the fans but also respectful of the private institutions that are affected by it," Smith told the AP.
Niantic, the maker of "Pokemon Go," has a form on its website allowing property owners and officials to request their location be removed as a Pokestop. However, the requests aren't automatically granted.
Read More: Now You Can Pay Someone to Pay 'Pokemon Go' So You Don't Have To
The U.S. Holocaust Museum was recently removed from the game. Officials from Hiroshima reportedly said they hope to be removed from the game before August 6, the anniversary of the 1945 bombing.
"Pokemon Go" rocketed to the top of the mobile game charts within days of its release earlier this month, and has since been downloaded more than 75 million times.