Remember the odd story about the hundreds of vintage Atari video games found buried in a landfill in a Alamogordo, New Mexico, desert? The tale, which inspired a documentary crew to dig up the cartridges, has come to a happy ending: Most of the games have been sold via eBay for a tidy $108,000.
The Alamogordo City Council received the final figure last week, according to The Alamogordo News. The city had decided last September to sell about 900 of the 1,300 games in the cache, which included hundreds of cartridges of the 1982 game "E.T. the Extra-Terrestrial" — widely considered to be the worst video game ever made. Atari was stuck with millions of unsold copies of the title.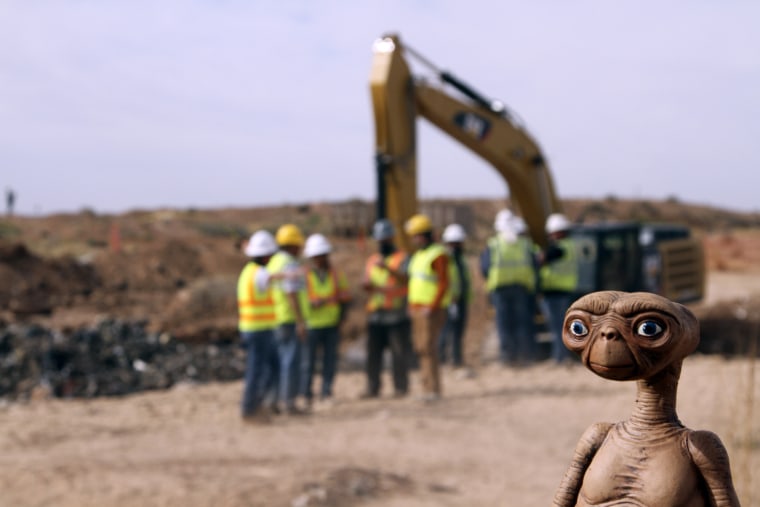 Related: Hundreds of 'E.T' Atari Games Dug Up in New Mexico To Be Auctioned
At the time, reports from outlets including the New York Times said Atari had buried the games in Alamogordo under the cover of night, but for years gamers debated whether the strange story was merely an urban legend. In 2013 a documentary crew decided to film its excavation of the area and confirmed the tale was true.
Related: YouTube Launches Live-Streaming Video Game Service
According to The Alamogordo News, the city sold 881 of the game cartridges, gave 100 to the documentary crew and donated 23 to museums. The remaining 297 games are being held in an archive, and their fates are yet to be determined.