The company behind "Call of Duty," a video game series which simulates infantry warfare, is taking another step toward helping real military veterans. Game maker Activision Blizzard is providing $30,000 grants for charities that excel at helping veterans transition into successful careers after they leave the U.S. military.
Dan Goldenberg, executive director of Activision Blizzard's non-profit Call of Duty Endowment (CODE) program said the money is meant to help potential donors, as well as vets, find charities that can help. Applications for the endowment's first "Seal of Distinction" awards will be accepted through Sept. 27.
CODE, launched by Activision Blizzard in 2009, has awarded $2.8 million to 14 different organizations that provided more than 10,000 veterans with employment assistance in the process, according to a Grant Recipient Report. Along with its monetary donations to veteran support organizations, CODE donates thousands of "Call of Duty" games to active military unites. 
This may seem counter-intuitive, given "Call of Duty" controversies over its depictions of violence and foreign enemies. Yet even as video games are increasingly used in military training, the game's chief players remain 18 to 35-year-old males, the same age range and gender that makes up most of the U.S. forces. What's more, soldiers deployed overseas often bring along game systems and regularly play in their downtime.
Goldenberg likens CODE's actions to a venture capital firm, stressing that it focuses on results more than ideology. To that end, CODE has partnered with financial consulting firm Deloitte to create the award.  

"The challenge has not been raising money," Goldenberg said."The challenge is finding organizations that will get results." 
More extensive employment programs for veterans are needed, Craig J. Bryan, associate director of the National Center for Veterans Studies at the University of Utah, told NBC News. The unemployment rate for veterans has eased somewhat — dropping to 7.2 percent in May, from 12.7 percent a year earlier. Still, many veterans' programs don't offer enough assistance in helping vets find meaningful work, Bryan said.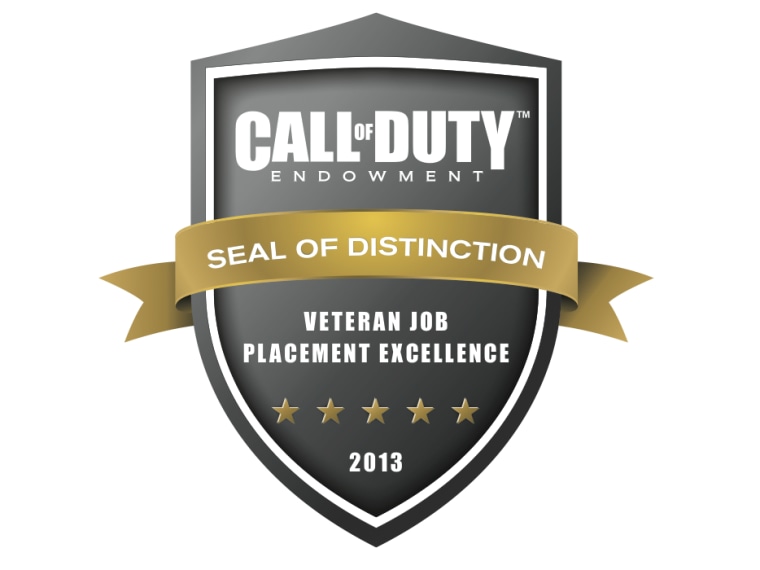 "If it is a paycheck, it's preventing them from being homeless," he said. "But is it really letting them be all they can be and contribute to society? What we need to do is to is help get service members and veterans to apply their skills and have that recognized by the private sector."

CODE, Goldenberg said, is still "moving toward" a more comprehensive system to assess "success" in terms of job placement. The ultimate goal, however, is to ensure that veterans helped by CODE-supported organizations will find stable "21st century careers."
"It's a quantity and quality argument," Goldenberg said. And ultimately, CODE wants to focus more on the quality part.
Yannick LeJacq is a contributing writer for NBC News who has also covered technology and games for Kill Screen, The Wall Street Journal and The Atlantic. You can follow him on Twitter at @YannickLeJacq and reach him by email at: Yannick.LeJacq@nbcuni.com.