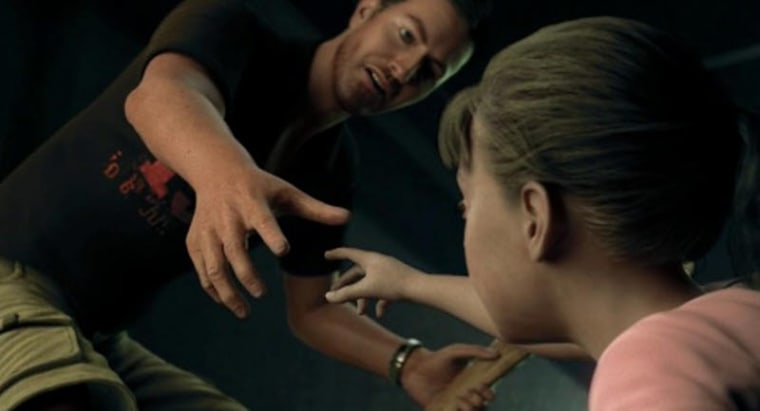 Fans of "Dead Island" have created a live-action version of a stunning short film that was first released in 2011 to help promote the zombie video game.
The new video, directed by BJ McDonnell, is an almost picture-perfect reenactment of the original film created by UK animation studio Axis Productions, down to the the copious blood spurting out of a bikini-clad zombie's mouth. Like the CGI trailer, the movie gives a nonlinear representation of a young girl's transformation into one of the living dead. It begins with a shot of the fresh-faced zombie lying on the grass outside of the hotel her family was vacationing in, and slowly winds back in time to show her father chucking her out the window in a fit of desperation. The backwards-running story is periodically interrupted by shots of zombies breaking into the family's hotel room to chomp on their brains.
When it was first released in the February of 2011, the so-called "backwards trailer" for "Dead Island" quickly became famous. Unfortunately for publisher Deep Silver and developer Techland, however, the movie was far more emotionally engaging than anything actually featured in the final game that was released seven months later to middling reviews.
Watch the two versions of the supremely gory trailer below.
Yannick LeJacq is a contributing writer for NBC News who has also covered technology and games for Kill Screen, The Wall Street Journal and The Atlantic. You can follow him on Twitter at @YannickLeJacq and reach him by email at: Yannick.LeJacq@nbcuni.com.