HTC announced the latest in its One series of Android smartphones on Monday, the One Max — essentially an original One equipped with an enormous 5.9-inch screen, plus a fingerprint reader. It's certainly bigger, but is it better?
The short answer is no, unless the original One's already-impressive 4.8-inch 1080p display wasn't enough for you. Except for the fingerprint scanner, nearly every other spec has received only minor tweaks.
Some refinements are welcome; having the power button on the side rather than the top is a good idea, and the slightly concave edge (a feature first found on the smaller One Mini) gives a better grip than the original One. HTC's custom Sense interface for Android has a few new touches users will probably appreciate without actually noticing.
Inside, the One Max has almost the same exact guts as its predecessor, including the unique but ultimately disappointing camera — which, strangely, has been downgraded and no longer features optical image stabilization. The One's excellent speakers did, fortunately, grow along with everything else, and still sound great. And a MicroSD card slot means you can add a ton of storage space — always a welcome feature.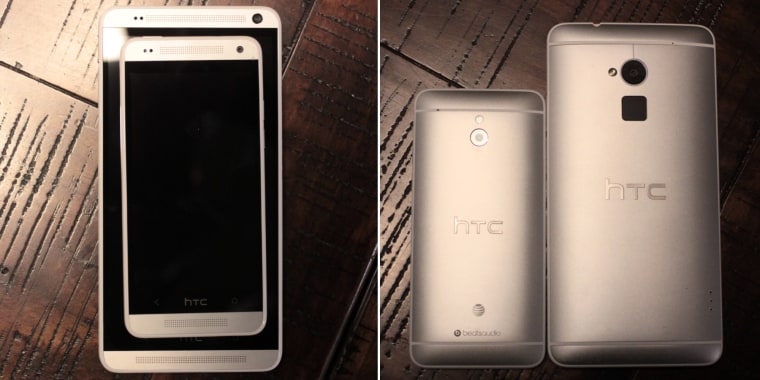 The main draw is the considerably larger screen — but because the resolution hasn't been increased as well, you're not really seeing more with the Max — you're seeing the same stuff, bigger. For media and game junkies, the added size may make for a more cinematic experience, but a vastly different experience it isn't.
Lastly, the fingerprint scanner has some useful features, some usability issues. It's placed on the back of the phone, which would be fine if it weren't in close proximity to the large camera lens, which to a searching finger feels very much the same. Expect to smudge up the lens instead of unlocking your phone many a time.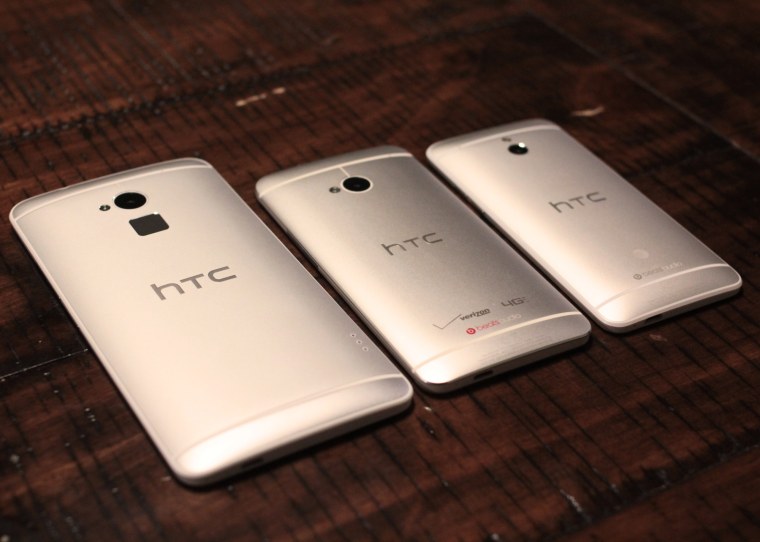 But another problem is that you have to turn the phone on first via the side power button to activate the fingerprint scanner, which, depending on how you are accustomed to holding your phone, can lead to some finger gymnastics while you rebalance and maneuver the enormous device. 
Up to three fingerprints can be stored, and each one can be set to launch different shortcuts — a very handy feature. Index finger launches home, middle finger launches camera, and your kid's finger launches their favorite game. It worked well in my brief tests, and setting up was even faster than on the iPhone 5S.
The One Max would be a nice choice for large phone lovers if its "smaller" sibling, the original One, wasn't already quite large and also an extremely good phone to begin with. The One Max adds little to the bargain except sheer size, and for many, the 5.9-inch screen simply results in a phone too large to use. For phablet lovers, the Max might be a welcome alternative, but for everyone else, it's just a bit too much.
No pricing is available yet, but if the original One is any indication, the One Max will be offered at the premium pricing tier, around $200. You should be able to get one within the next month or so on Sprint and Verizon Wireless.
Devin Coldewey is a contributing writer for NBC News Digital. His personal website is coldewey.cc.