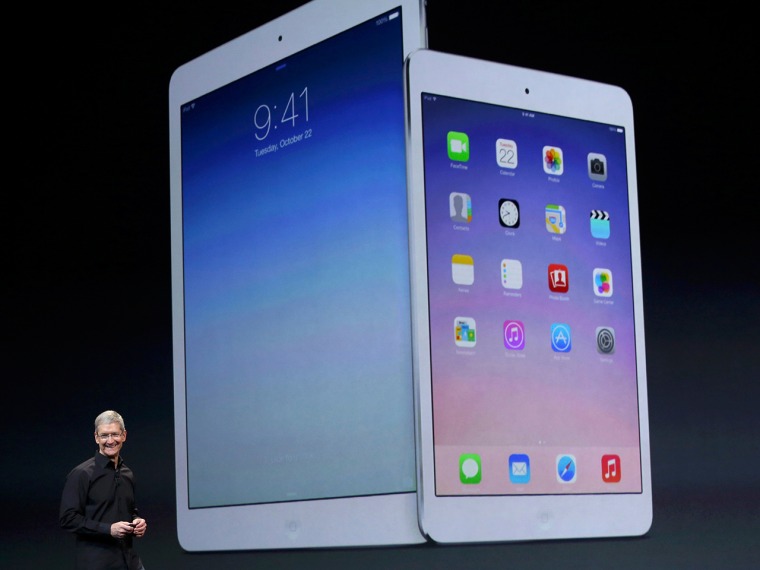 Apple's big press event Tuesday brought news for lovers of Macs and iPads alike, with the latter receiving not just a big bump in power, but a new name. The company felt that the new iPad was so light and thin it deserves to be called the "iPad Air."
This new version has been in the works for years, said Apple's Jony Ive in a video shown at the event, and it shows in the design. At 7.5mm thick, it's 1.9mm thinner than the latest full-size iPad, and somehow the engineers managed to drop its weight down to a pound, flat. Must have been all the stuff they took off the side of the device: now it resembles the iPad Mini with thin side-bezels.
It's powered by the A7 chip first introduced in the latest iPhones, and has the M7 "motion coprocessor" as well. Claims of 8x increased CPU performance and 72x increased graphics performance should be taken with a grain of salt, but the iPad Air should be significantly zippier both for games and everyday use.
The camera has been upgraded too, with "larger pixels" and better backside illumination, meaning you can expect slightly better low-light performance (not that it was ever anything to write home about in that department). But no fingerprint scanner — yet.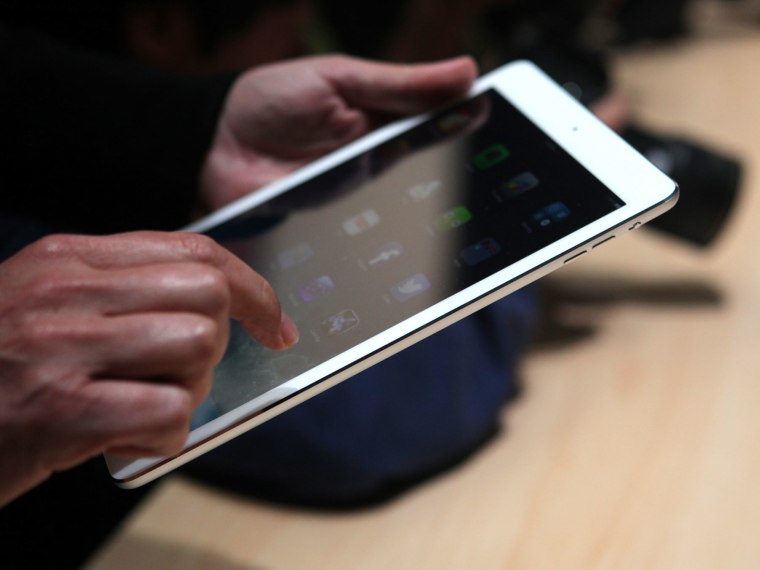 How much? $500 for 16 GB and Wi-Fi only, of course — anything more, after every entry-level model has made its debut at this price point, would be unthinkable. They'll ship Nov. 1 and come in grey (black bezel) and silver (white bezel) — sorry, no gold this time. Also, you can still buy a non-Retina iPad 2 for $499, a price that makes very little sense.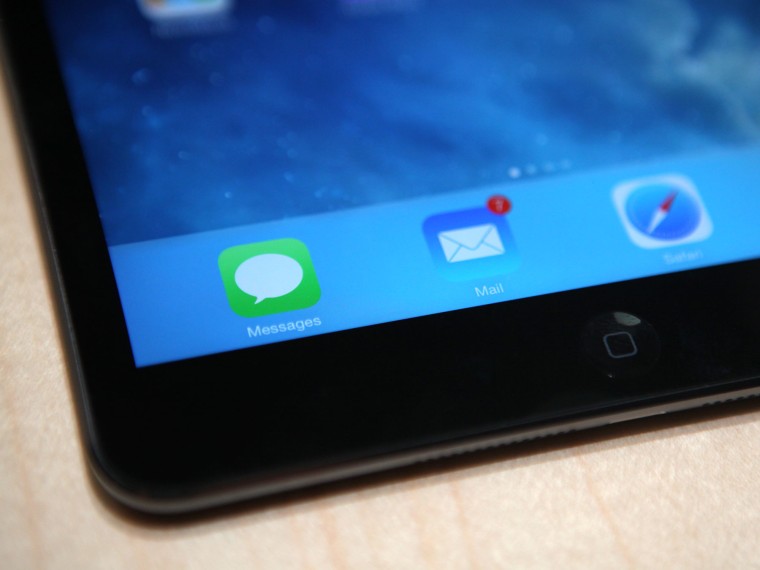 The iPad Mini was next on the list for updates. Although it has actually overtaken its big brother in terms of units sold, everyone seems to agree that its screen was woefully lacking compared with even lower-cost tablets. Apple is addressing that — by giving it the same resolution as the larger iPad.
Putting 2048x1536 pixels on a 7.9-inch screen will result in some of the sharpest images out there. Still, it has to be said, the new Mini screen is not the sharpest: Google's Nexus 7 and Amazon's new Fire tablets give it a run for its money, and smartphones with full HD screens must also be considered. All the same, anyone who held off from buying a Mini because of its unimpressive display will be made very happy by this announcement.
The tiny tablet also receives an A7 processor. Notably though, not all the same performance numbers were put forward, so it definitely differs from the larger tablet in more than just size.
You'll be able to get a 16 GB one later in November for $399 — or you can spend $299 on an "original" iPad Mini, which seems like a bad idea at this point.
Check out the rest of our Apple event coverage here.
Devin Coldewey is a contributing writer for NBC News Digital. His personal website is coldewey.cc.