"Retro" is the name of the game in the camera world these days. Fujifilm, Olympus, Sony and others have all produced cameras with styles inspired by old film cameras. Nikon is the latest to join the club — but does its new Df DSLR take the old-school aesthetic too far?
The Df is a chunky, dial-studded, '80s-looking affair that will immediately divide photographers. Some may be transported by its homely looks to the bygone era when cameras were big, complicated machines with lots of moving parts to use and learn. Others may be reminded of the many worthwhile improvements we've made to the years over handling and controls.
Either way, it's clear that the Df is aiming at pro photographers of old: With the full-frame sensor from the company's flagship D4 and manual controls covering every surface of the thing, it's not exactly aimed at newbies. The $2,749 price tag drives that point home.
The Df even allows for super-old Nikon F-mount lenses from the '50s and '60s to be mounted — but without modern conveniences like autofocus and other automatic aperture control, of course.
But while there are surely a few shooters out there that covet the union of an 80s-era body with relatively recent internals (the D4 came out in early 2012), it's not necessarily a marriage made in heaven: old-school shooters like Ken Rockwell love the idea, but a hands-on post at DPReview suggests there are some handling worries.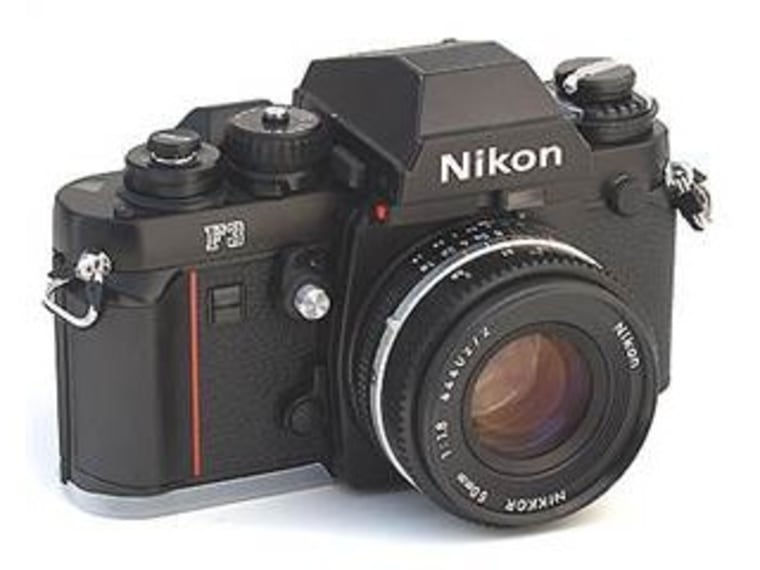 Nikon doesn't seem to have decided on how you're supposed to use the camera. There are separate, locking dials for aperture, shutter speed and exposure bias — but there are also front and rear programmable dials like on today's ordinary DSLRs. There's a live view mode, but no video. There's a huge optical viewfinder, but using locking dials while you look through it is a chore.
We'll be getting one to check out in-depth later, at which point we will share our opinions, but it's certainly one of the most unique and interesting cameras to come out this year.
Devin Coldewey is a contributing writer for NBC News Digital. His personal website is coldewey.cc.