The past few months haven't been kind to Nintendo. But almost a year after the storied Japanese gaming giant released its Wii U console to middling reviews and weak sales, things may start to look up after Saturday, Oct. 12, when it releases two highly anticipated new products: "Pokémon X & Y" and the Nintendo 2DS.
Since Nintendo first announced the $120 2DS in a surprise move this summer, the new device has mostly just confused gamers. Why, they wondered, was Nintendo making another DS when the two it already has on the market — the $170 3DS and the $200 3DS XL — have outsold all the competition? Analysts, however, have been more supportive. As Piers Harding-Rolls of IHS Electronics and Media told NBC News, "the 2DS makes sense."
"Launching a cheaper, non-3D, non-hinged product plugs the gap left in Nintendo's portfolio created by the decline of its original DS platform," Harding-Rolls said in an email. "It is also critical that any new product is able to play 3DS games, and with this broadening of the market, Nintendo will hope that third-party publishers make more commitment to the 3DS/2DS platform moving forward."
I'll admit that I was one of the people who was skeptical about the new handheld. But after testing it out earlier this month, I realized that most of my concerns were misplaced. Save a few sloppy design decisions that impinge on the form factor of the 2DS compared to its now higher-end counterparts, the handheld is pretty much the same as its predecessors. And after all the changes that Nintendo decided to bring into its TV console lineup with the Wii U, this familiarity is both comforting and refreshing at the same time.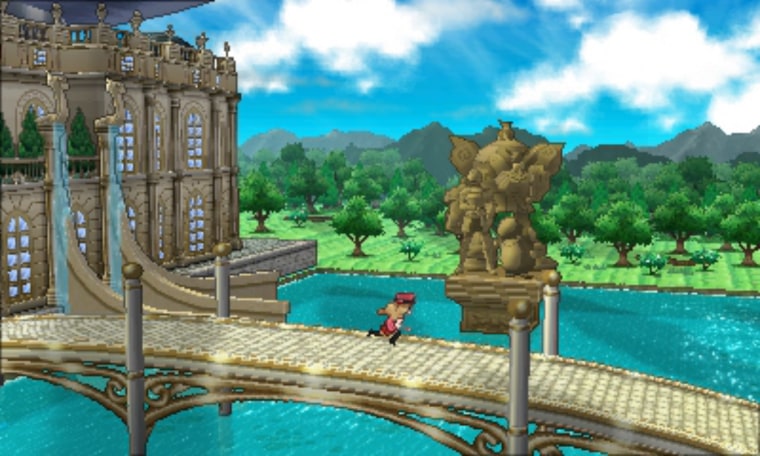 Still, the new hardware would be worth nothing if it didn't have quality content to back it up. And it seems like Nintendo has also learned from another of the mistakes it made when launching the Wii U by supporting the 2DS with the simultaneous launch of its next core "Pokémon" game, a franchise that, at this point, needs no introduction.
"It's no coincidence that the 2DS is coming out at the same time as 'Pokémon X & Y,'" Lewis Ward, a game industry analyst at market research firm IDC, told NBC News. While Pokémon is already an iconic and beloved franchise, "X & Y" represents an important step forward for its series of core role-playing games: it's the first one to be rendered with full three-dimensional graphics.
So far, game critics have met the new "Pokémon" with enthusiastic praise. The website Joystiq said it was "hands-down the best in the series," while British gaming site Eurogamer called "the finest expression of [Pokémon creator] Satoshi Tajiri's obsessive vision yet."
But will gamers meet Nintendo's two new wares as warmly? It's too early to tell. But with the launch of Microsoft and Sony's competing next-generation consoles just weeks away, it looks like Nintendo is finally starting to put itself back in the game.
Yannick LeJacq is a contributing writer for NBC News who has also covered technology and games for Kill Screen, The Wall Street Journal and The Atlantic. You can follow him on Twitter at @YannickLeJacq and reach him by email at: Yannick.LeJacq@nbcuni.com.