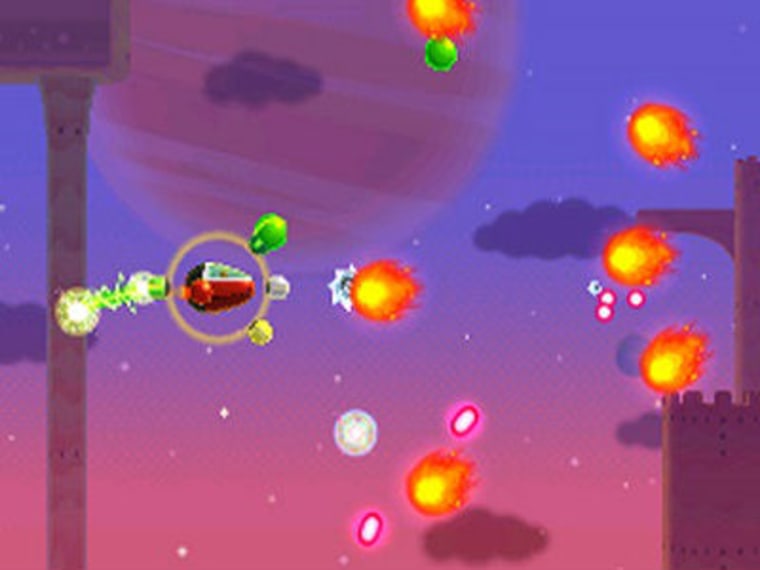 While Nintendo's Wii U video game console has languished both in terms of sales and interesting content available on the device, the Japanese gaming giant's mobile counterpart, the 3DS, has continued to thrive — so much so that four of the device's new games netted Nintendo some $4 million in a single month.
Nintendo President Satoru Iwata revealed the 3DS sales data during an interview with the Japanese publication Toko Keizai Online this week. The four new 3DS games— "Mii Force," "Flower Town," "Monster Manor," and "Warrior's Way" — were originally released in June in Europe and Japan, coming to North America in July.
Besides all being 3DS titles available for $5 (or $15 if you buy all four as a bundle), what all of these games have in common is they use something called "StreetPass," Nintendo's inventive geolocation-based feature for the 3DS that allows users to share content and interact with one another whenever they, as the name suggests, pass by one another on the street. Think of it as Grindr but for video games. 
Like its home-based alternative on the Wii U, the 3DS's social system uses tiny little virtual avatars known as "Miis" as its basic currency for this interaction. If you're playing a level of the "FarmVille"-ish game "Flower Town," for instance, getting more connections via StreetPass allows you to collaborate with your fellow players to build new types of plants. The same goes for "Mii Force," except in that game you're building spaceships to fight aliens instead of plants to flower.
This system has worked wonders for Nintendo fans in places like Japan. But for gamers in the United States, where the 3DS install base is low enough to make actual StreetPass interactions less of a guaranteed event, the company has had to promise to set up "Nintendo Zone" hotspots that gather and relay this data across a wider geographic range than those tiny individual Miis can handle. 
Still, what's interesting about this jolt in sales is that these four games are the first titles in Nintendo's StreetPass library that it actually charged for. Previously, "StreetPass"-specific games were treated strictly as free mini-games to either help show off the 3DS's unique location-based technological abilities or to gamify the whole Mii collection process. Nintendo has also made it clear that it plans to expand the Wii U's Mii-centric social network, the "Miiverse," to the 3DS later this year.
Besides the excellent "Pikmin 3," Nintendo hasn't given its fans many reasons to pick up a Wii U yet. Perhaps after seeing how well some cheap and inventive mobile games can sell, this company's planned integration of the Wii U with the 3DS to flesh out both device's social features will encourage gamers to reconsider.