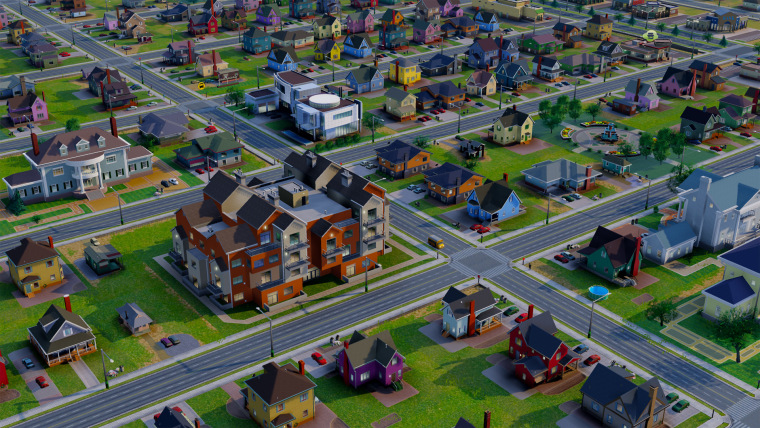 Eight months after the disastrous launch of "SimCity" that many irate players attributed to the game's nonsensical always-online requirement, publisher Electronic Arts and developer Maxis are now "exploring the possibility" of an offline mod for the city-building simulation.
Writing in a blog post Friday discussing the "State of SimCity," Maxis Emeryville general manager Patrick Buechner said that while the online server stability and connectivity issues that plagued "SimCity" throughout its launch in March of this year are now "behind us," the studio still wants to give "players the ability to play even if they choose not to connect."
Buechner said that he "can't make any promises" for an official offline mode of "SimCity" yet, but he noted that allowing player to access "SimCity" content without being connected to the Internet and logged into EA's servers would provide both players and developers an easier way to manage user-generated content for the upcoming "SimCity" mod tools that Maxis is planning to implement to let users build their own custom objects into the game.
Much in the same way as Blizzard recently promised to quietly phase "Diablo 3's" auction house out of existence, Maxis and EA's sudden change of heart on allowing "SimCity" players to play the game without a persistent Internet connection brings one of the year's biggest gaming controversies closer to an uneasy conclusion. When "SimCity" was first launched, it was beset by many technical issues —players weren't able to log onto EA's servers, would get kicked out of the game at random intervals, and lose much of their progress in the process.
These sorts of technical hiccups are nothing new — Rockstar is currently dealing with the same problems with its newly launched "Grand Theft Auto Online." What set Maxis and EA apart was its reaction to irate fans who had no interest in playing "SimCity" online. Shortly after "SimCity" first launched, Lucy Bradshaw, the general manager of EA's Maxis Label, wrote a response to angry fans on EA's blog saying that yes, the company could have made an offline version of the game if it really wanted to, but the developers didn't want to because an "always-connected" requirement was "fundamental to the vision we had for 'SimCity.'"
Six days before Bradshaw made that statement, she told the gaming site Polygon that making an offline mode for "SimCity" would require "a significant amount of engineering work." At the same time, the studio said via its official "SimCity" Twitter account that it had "no intention of offlining SimCity any time soon," but that it would "look into that as part of our earning back your trust efforts."
Nearly eight months later, it seems like EA and Maxis are finally returning to this original stance—saying that while implementing an offline mode for "SimCity" will require some extra work, it's not necessarily a move the companies would be opposed to.
NBC News contacted EA and Maxis for comment. If we hear back, we'll update this post.
Yannick LeJacq is a contributing writer for NBC News who has also covered technology and games for Kill Screen, The Wall Street Journal and The Atlantic. You can follow him on Twitter at @YannickLeJacq and reach him by email at: Yannick.LeJacq@nbcuni.com.