Anyone who uses an interchangeable-lens camera, be it DSLR or mirrorless, knows that there's a trade-off: you can't fit the camera in your pocket, but it takes far better pictures. But what if you could do both? Panasonic's GM1 isn't quite there, but it's as close as we've gotten.
Panasonic has been a leader in the compact mirrorless camera space for years, with its G-series cameras among the most popular in the world of micro four-thirds sensors. But even they seemed to hit the limit on how small they could make their cameras — respectably compact, but still nothing like a point-and-shoot.
Apparently they were holding out on us: the DMC-GM1, announced Thursday, is very much as small as some point-and-shoots, yet it has the same high-quality micro four-thirds sensor as larger G-series cameras, and can use any of their lenses, to boot.
Is it the best of both worlds — tiny size and great image quality? Tests will have to be done, but it seems so. But that doesn't mean there aren't other trade-offs.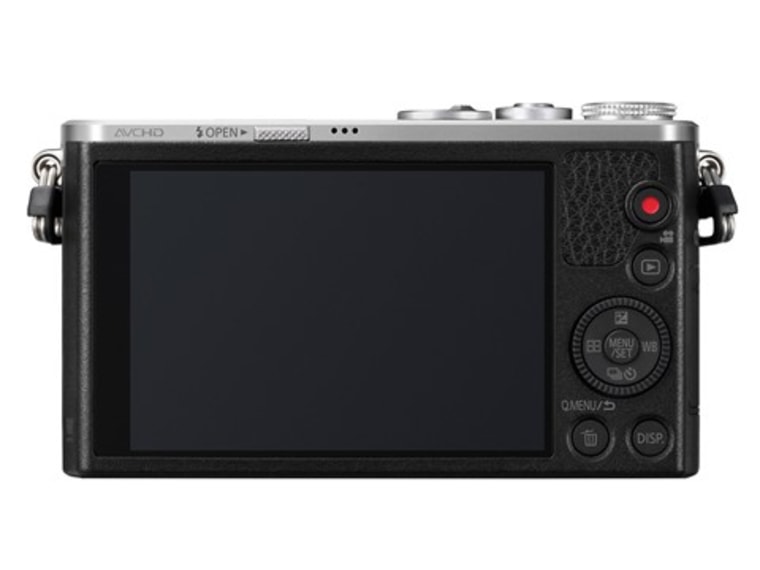 DP Review's brief hands-on time with the camera suggested that it's more like using a point-and-shoot than any of its mirrorless brethren. And with a big screen, powerful image processor, and nowhere to store a big battery to match, it's going to require charging more often than other cameras.
Still, for people invested in Panasonic's cameras and lenses, the GM1 could be a handy second camera to keep around or take instead of a bulkier option. Built-in Wi-Fi and a smartphone app are icing on the cake.
At $750 with a zoom lens made with the camera's petite size in mind, it's in line with other mid-range micro four-thirds cameras. Other lenses will be coming down the line for an even more pocketable profile, so if the zoom doesn't seem your style, wait a few months and a nice flat prime lens should make an appearance.
Devin Coldewey is a contributing writer for NBC News Digital. His personal website is coldewey.cc.