After nine months of anticipation, Sony finally delivered the next-generation PlayStation 4 console to its legions of fans Thursday at midnight. It's been seven years since Sony introduced the console's predecessor, the PlayStation 3. And while the PS3 wasn't exactly a dud, gamers and industry analysts have both recognized that the machine didn't manage to replicate the commercial or cultural phenomenon of the PlayStation 2 — to this day, still the best-selling video game console of all time.
So what has Sony learned from the triumphs and tribulations of the past console generation? Shuhei Yoshida, president of Sony's Worldwide Studios, told NBC News that the company now recognizes it made a lot of mistakes with the PlayStation 3, but it has also learned from them in creating a leaner, more agile system with the PlayStation 4.
"Very simply, there were two things we didn't do right with the PS3," Yoshida said in an interview with NBC News earlier this week at a PlayStation 4 press event at the Standard Hotel in New York City. "There are many other things, but the top two were: We made the system too expensive. When we launched the PS3, it was $599 — for that time, it was extremely expensive. And it was also extremely difficult to develop games for because of the unique proprietary architecture."
He added, "And then people say that we were later to launch than Microsoft." The PS3's American competitor, the Xbox 360, first hit the shelves in 2005, and sold for as little as $299. The tables are turned (a bit) this year: Microsoft's next-gen console, Xbox One, will be released a week after the PS4, and will sell for $100 more.
Yoshida said Sony was slow to bring the PS3 to market because, fresh off the astounding success of the PlayStation 2, the company wanted to build a new console that was decidedly high-end. Sony invested in "cutting edge components like the Cell processor and the Blu-ray drive" that jacked up the price, he said.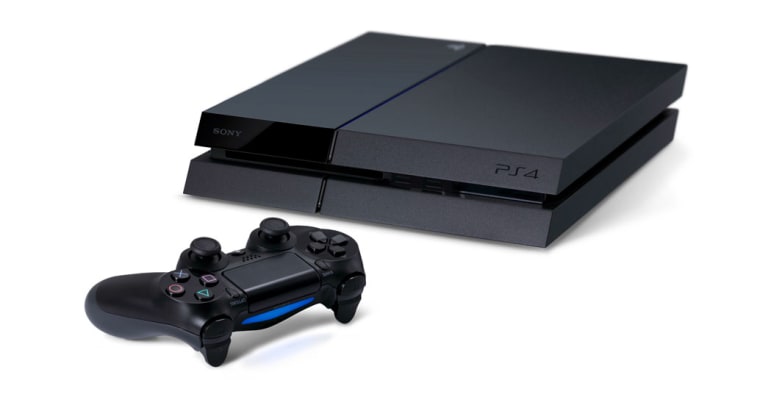 Rather than compromise on that vision to benefit average gamers, Sony sounded a strikingly arrogant note about the PS3 ahead of launch. In 2005 — a year before the system had even launched — the console's architect and then-head of games at Sony, Ken Kutaragi, made headlines when he suggested that gamers who couldn't afford such a pricey machine should "work more hours to buy one."
Yoshida said that this time around, the company was still focused on making a "cutting-edge" system, but had a harsher mandate to keep the price as low as possible.
"Yes, we wanted to make it a powerful system," he said, "but let's put a limit on the money that we can spend to create the hardware."
This, he added, was partly meant as a sign of respect to the many gamers who will become early adopters of the system. But it's also recognition on Sony's part that the entire modern video game ecosystem has evolved from what it was in 2006.
"There are so many different devices that you can play games on now, especially mobile devices like smartphones and tablets," Yoshida said. "Many people find it good enough to just play something on these devices — you don't have to buy any additional hardware, you can just download free-to-play games.
"It's a convenience factor and an economic factor," he added. "You just play games to kill time. So we have to plan for a world where everyone has that alternative. Our reason to exist changes from 'This is the only place that you can play games' to 'This is the best place that you can play games.'"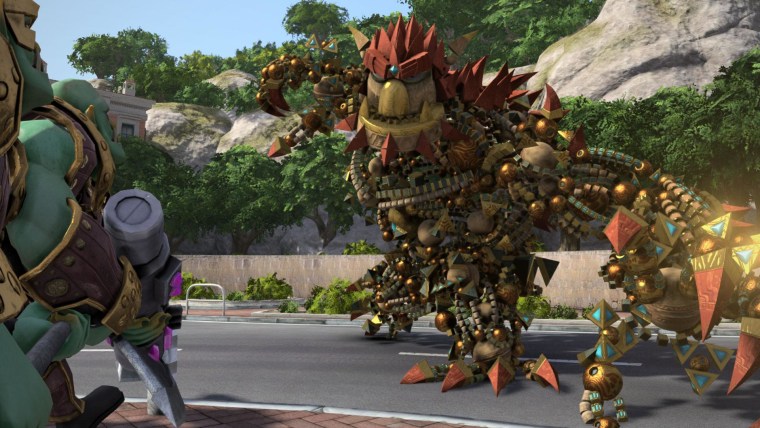 Yoshida noted that the PlayStation 3 wasn't just a costly system for gamers, however. It was also a pricey system for developers to work with because it was harder to use than other popular alternatives like the PC or Xbox 360. While the PS3's innards still produce fantastic-looking games to this day, many of the best titles such as this year's "The Last of Us" and "Beyond: Two Souls" were produced by big-budget first-party studios that had the time and money to develop exclusively for the system.
With the PS4, Yoshida said that the company focused on "making it easier for developers so they can spend more time developing games rather than creating technology" for the new console.
Sony has already won a lot of praise in the gaming press in this regard — both for the PC-like architecture of the PS4 that streamlines the game development process, and for the company's newfound love of indie developers it's trying to bring to the system to inspire a new crop of artistically driven games.
Only problem is, not many promising games are available at launch. If there's one fault that almost all the reviews of the PS4 (including our own) have noted, it's that there isn't that much fun stuff to play around with on the system yet.
Yoshida acknowledged that launching a high-profile gadget like this will always have its set of hiccups, not all of which are necessarily Sony's fault. (Ubisoft, for example, delayed several of its high-profile next-generation games until 2014.) Speaking to the gaming website Kotaku, he promised that the system won't suffer from any kind of gaming "drought" following Friday's launch. 
"Unlike some of our competitors, we designed the PS4 primarily to play games," Yoshida said in a not-so-subtle jab at archrival Microsoft, which has positioned the Xbox One as a home entertainment hub rather than simply a gaming console. "That focus should create something unique about playing games on PlayStation."
Yannick LeJacq is a contributing writer for NBC News who has also covered technology and games for Kill Screen, The Wall Street Journal and The Atlantic. You can follow him on Twitter at @YannickLeJacq and reach him by email at: Yannick.LeJacq@nbcuni.com