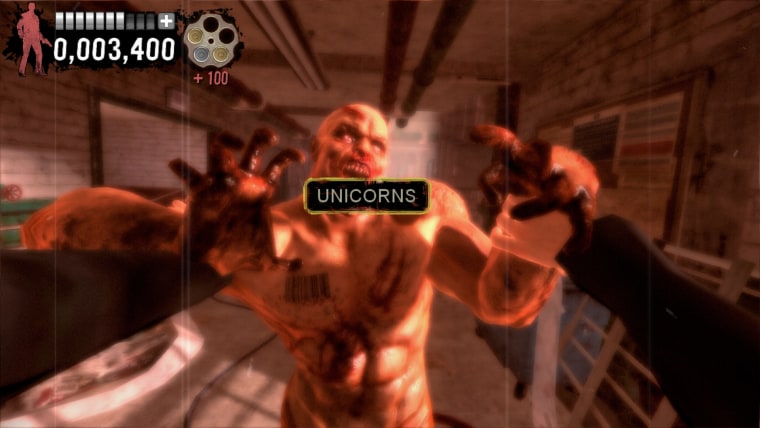 Not sure what to do for Halloween? Fear not: Sega has released a new version of its classic edutainment-meets-horror series "The Typing of the Dead" just in time for the scariest day of the year. 
Better yet, "The Typing of the Dead: Overkill" is 50 percent off until Nov. 1.

Of all the edutainment video games out there, nothing beats "The Typing of the Dead," Sega's bizarre (or brilliant) mash-up of typing and zombie killing. The games are all essentially remakes of Sega's "House of The Dead" games, only instead of using plastic guns to shoot at the undead that shamble toward the screen, your character is armed with a typewriter. Whenever a zombie approaches, a prompt appears asking the player to type out a particular word. Complete words result in successful shots, while typos or missed letters bring you one step closer to certain death. Now just imagine trying to finish a timed essay when it's not just your teacher who's bothering you, but a bunch of brain-hungry zombies.
"The Typing of the Dead: Overkill" is available for $9.99 on Steam for the rest of the month. After that, it returns to its regular price of $19.99. The game also comes with the complete "House of the Dead: Overkill," which is the same game with guns instead of keyboards.
Yannick LeJacq is a contributing writer for NBC News who has also covered technology and games for Kill Screen, The Wall Street Journal and The Atlantic. You can follow him on Twitter at @YannickLeJacq and reach him by email at: Yannick.LeJacq@nbcuni.com.