If you've ever wondered what's it's like inside a real submarine but don't have one handy to explore, Google has a treat for you. The HMS Ocelot, a cold war era submarine now open to visitors, has been mapped out on Street View — and it's quite a comprehensive tour.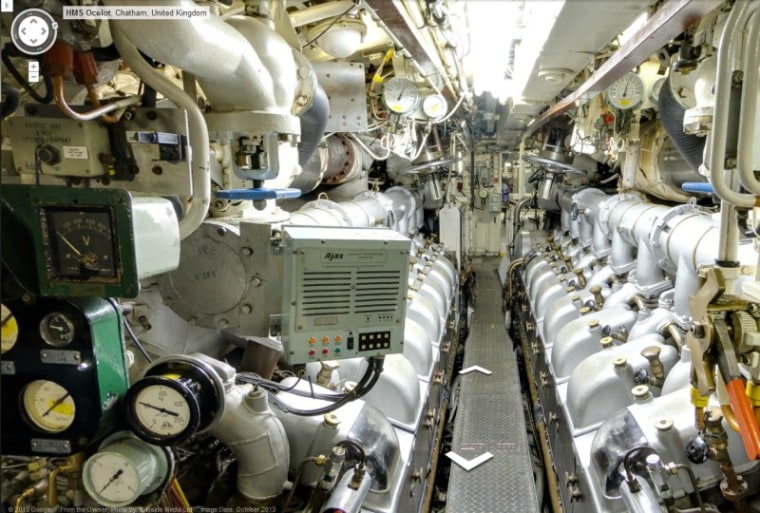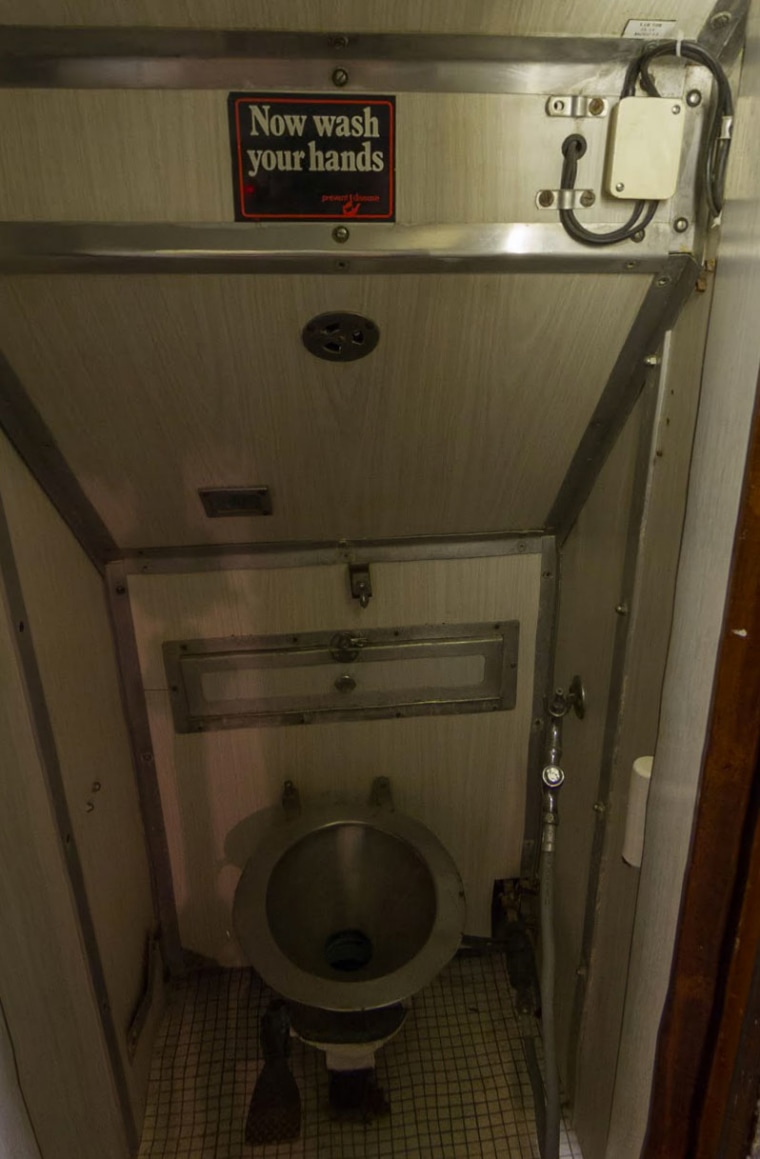 Launched in 1962 and decommissioned in 1991, the diesel-powered Ocelot has been preserved just as she was while in service, although considerably cleaner and less crowded. She can be toured at the Chatham Historic Dockyard, but as Kent is something of a trip for many, it's nice to be able to see it virtually.
It's no whirlwind tour, either — with a few paths to take and high-resolution photos taken every few feet (detailing everything from the engine room to the loo), it's almost as good as being there. Almost, but not quite — the oppressively close quarters and narrow hallways are best appreciated in person, assuming you aren't claustrophobic.
Follow this link to put yourself inside the bow of the sub — be careful to take the left path as you approach the ladder so as not to exit prematurely.
Devin Coldewey is a contributing writer for NBC News Digital. His personal website is coldewey.cc.