Tuesday's iPad blitz was exactly as impressive as the rumor mill predicted: We now have a sleeker large iPad and an improved smaller iPad. The real surprise was the news that so much software now comes with these things, free with purchase. While Apple is charging a premium on the new products that could drive some buyers to cheaper alternatives, the inclusion of updated iLife and iWork apps strengthens Apple's best tablet asset: It explains what people should do with the tablets.

Sure, you can read, watch movies and check email on pretty much any old tablet — and if that's all you want to do, there's an Amazon Kindle selling for $229 that should suffice. Seriously, what Apple did not do Tuesday was offer value-pricing, even though it did drop the price of the original Mini to a somewhat competitive $299.
But there must be more to this tablet thing than books, movies and email, or we wouldn't be seeing a steep drop-off in PC sales at the same time that tablets are taking off.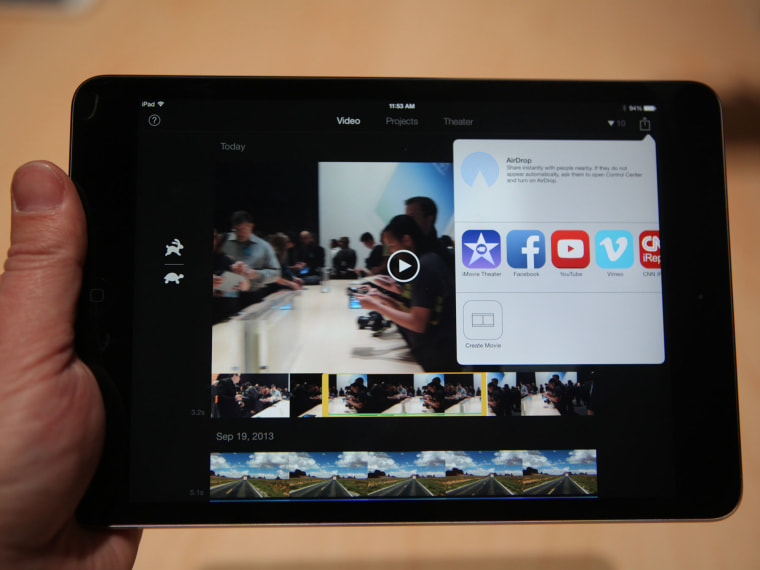 So what can you now do with a $499 iPad Air or $399 iPad Mini (and its new absolutely gorgeous Retina screen)?
iPhoto is newly redesigned to fit iOS 7's style and upgraded so you can do real stuff, like building photo books. iMovie, a historically labor-intensive app, got streamlined a bit: If all you want to do is quickly trim and share a movie, you can do it without creating some kind of "project." That said, if you want it, there's now multi-screen video editing software engineered to work well with the new iPads' A7 64-bit chip.
Last (and perhaps least) is Garageband, a music recorder that, on the new iPads, can give you up to 32 tracks of simultaneous audio. Though I haven't used it to record any music yet, I just might, especially now that the iPad Air has two microphones for (hopefully) improved sound quality and range.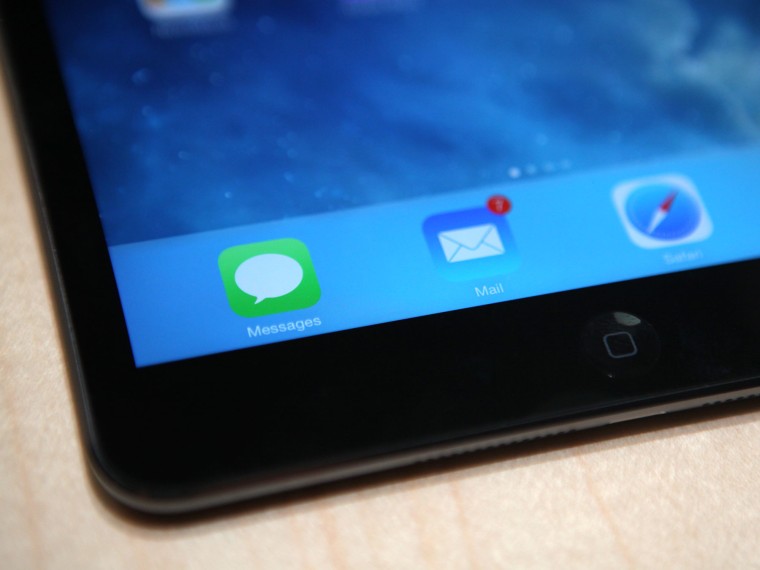 While that's plenty enough for any store clerk demo, Apple went further, offering iWork free for the first time.
Let's face it, this could be a popularity play: In the years that iWork has been competing with Microsoft Office on Macs, it has won over few devotees that I know of. But telling a shopper that this new tablet can edit Word documents and Excel spreadsheets with a super-friendly touch interface for no extra charge, that's a good way to close the deal.
"The fact that Apple is changing the name of the product indicates it's more than a slight refresh," Avi Greengart, research director for consumer devices at Current Analysis, told me. He says this is a way to gain a new audience, or at least get the attention of buyers who may be lost in the tablet shuffle. While he concedes that the name change is a bit of a marketing play, he says the "Air" is not just hot air. "It's a marketing pivot backed by the product."
Greengart also doesn't have a problem with the pricing. Sure, there's no $229 offering to compete with the Amazon's Kindle Fire HDX or Google's Nexus 7, but there's a lot of people who will spend more for Apple's apps and ecosystem, he said. And regarding global competition with Amazon and Google, Greengart said that Apple's sales reach is far greater.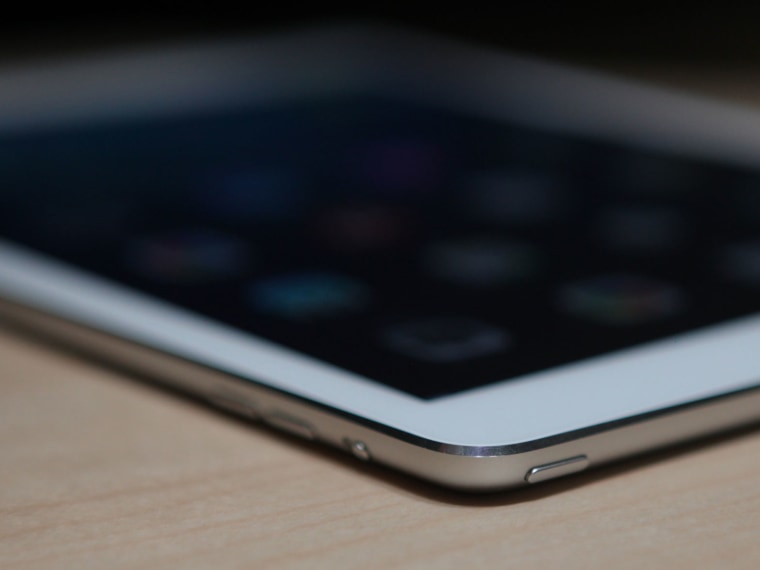 China remains unconquered territory for the iPad, just like the iPhone, but Greengart said that more retail outlets in China, rather than an overall drop in pricing, would do the trick. "There are affluent consumers in second- and third-tier cities in China, cities with tens of millions of people." More stores would mean more iPad sales.
Back in the U.S.A., where Apple has been facing increasing competition from Android tablets (and even a teeny but growing Microsoft contingent), the question is, how much will this "what to do with a tablet" message reach people during the holiday shopping season? To put it another way, how much extra are people willing to pay for top performance and design — and a boatload of "free" software?
Wilson Rothman is the Technology & Science editor at NBC News Digital. Catch up with him on Twitter at @wjrothman, and join our conversation on Facebook.