TiVo is enabling a feature that lets people watch recorded movies and shows while they're away from home.
The feature comes with higher-end models of TiVo's Roamio digital video recorders, but wasn't working when the devices launched in August.
TiVo Inc. faces more competition than it did when its first DVRs came out in 1999. Among other things, cable and satellite TV companies are improving their own DVR offerings, while devices such as Roku, Apple TV and Google's Chromecast seek to simplify Internet streaming on TVs.
TiVo touts its DVRs as gadgets that offer both streaming services and recorded shows on the same device. The ability to watch recorded shows remotely helps Tivo differentiate its machines from generic cable company DVRs.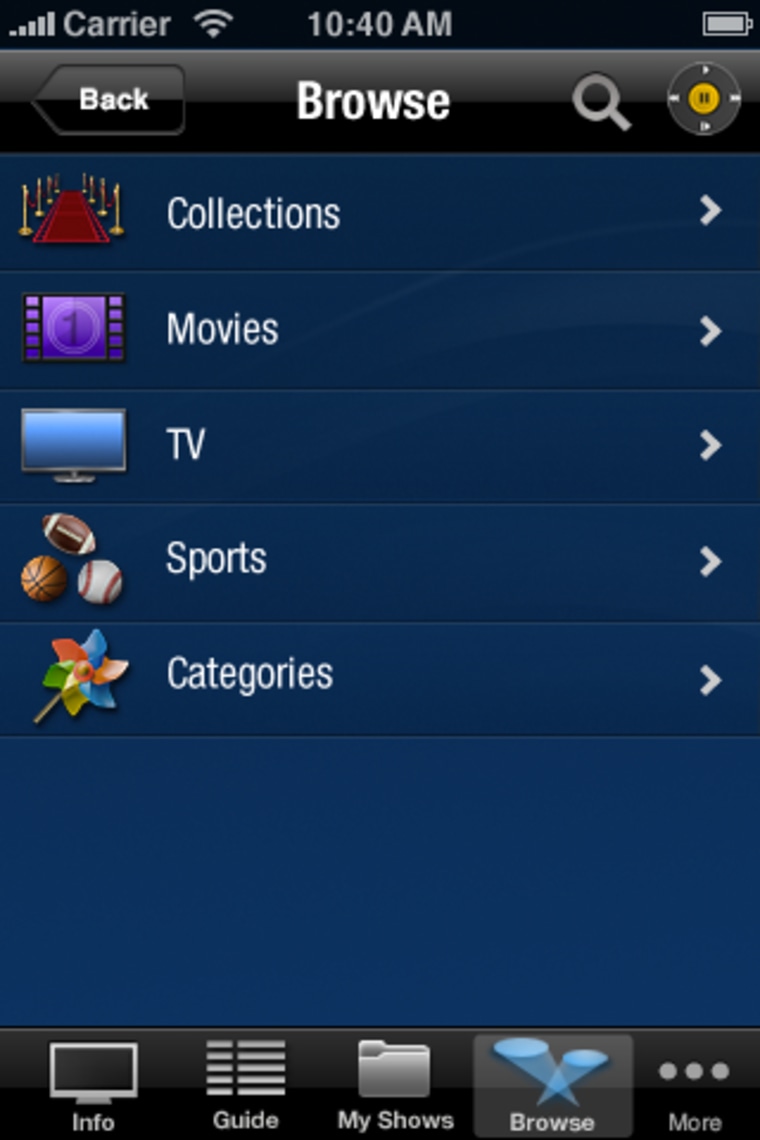 TiVo said that starting Thursday, users will be able to download a free app for iPhones, iPads and iPod Touch devices.
With it, people can stream shows from their DVRs while on a Wi-Fi network away from home, such as at a hotel or coffee shop. Over cellular connections, people must download the show first. It's possible to start watching before the download is completed, but there's a delay of several minutes. Instant streaming over 4G LTE cellular networks is coming in 2014.
Support for Android devices is also coming next year.
The new feature is available with the $400 Roamio Plus and the $600 Roamio Pro. Owners of the basic, $200 Roamio model and older TiVos will need a separate TiVo Stream unit, which costs about $130. Out-of-home streaming through the separate device won't start until November.