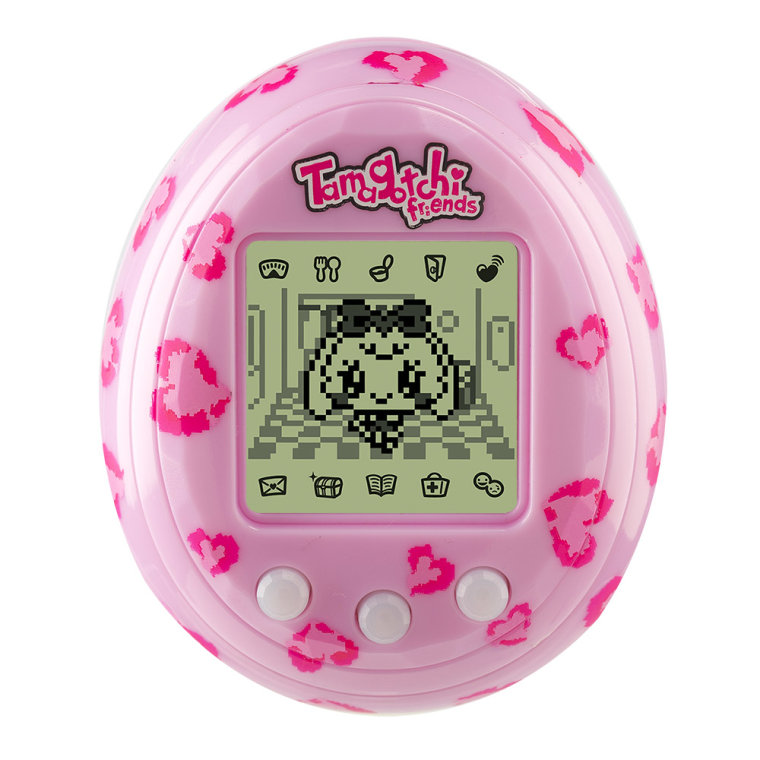 If you were a kid in the 1990s, chances are you had a few Beanie Babies cluttering your room, right next to your Nintendo 64 and your electronic pet, the cheeping, egg-laying Tamagotchi.
Now, 17 years after Japanese toymaker Bandai released the original, a whole new generation of children will be able to experience the joy of trying to keep a fictional animal alive.
The basics of raising your virtual pet remain the same: Hatch your creature, feed it when cries for food, give it medicine when it's sick, and contemplate the nature of existence when it dies.
But this new breed of Tamagotchi will come with features for today's more social media-minded kids. Thanks to short-range communication technology, bumping them together will allow pets to go on playdates. Tamagotchi owners will also be able to send text messages and play mini-games while sitting next to each other. 
The more kids "bump" their Tamagotchi Friends together, the more reward points they will gain, letting them buy in-game treats for their pets. 
Now that most kids have smartphones to play with, it's unclear whether a new version of Tamagotchi can be as successful as the old one, which, according to Bandai, went on to sell 79 million units worldwide. In fact, Bandai already offers a newer, more plugged-in version of its original creation. It's an app called Tamagotchi L.i.f.e. that lets you raise a virtual pet on your Android or iPhone.
As for the physical version, nostalgic parents will have to wait awhile to buy one for their kids; Bandai says Tamagotchi Friends won't be available in U.S. stores until fall of 2014. 
Keith Wagstaff writes about technology for NBC News. He previously covered the tech beat for TIME's Techland and wrote about politics as a staff writer at TheWeek.com. You can follow him on Twitter at @kwagstaff and reach him by email at: Keith.Wagstaff@nbcuni.com