Google Glass, the Android-powered wearable device complete with a heads-up display (HUD) and a forward-facing camera, is inching ever closer to its projected early-2014 release. The device has taken the tech world by storm, as it will allow wearers to snap photos, get directions, send messages and more, without the need to whip out a smartphone.
Google isn't the only company working on wearable-glasses technology, however. Several competitors have arisen with compelling products they hope will find a way to win the battle for the final wearable technology frontier: your face. Here are our top five challengers that could give Google Glass a run for its money.
Recon Jet (Expected to cost $400 to $600)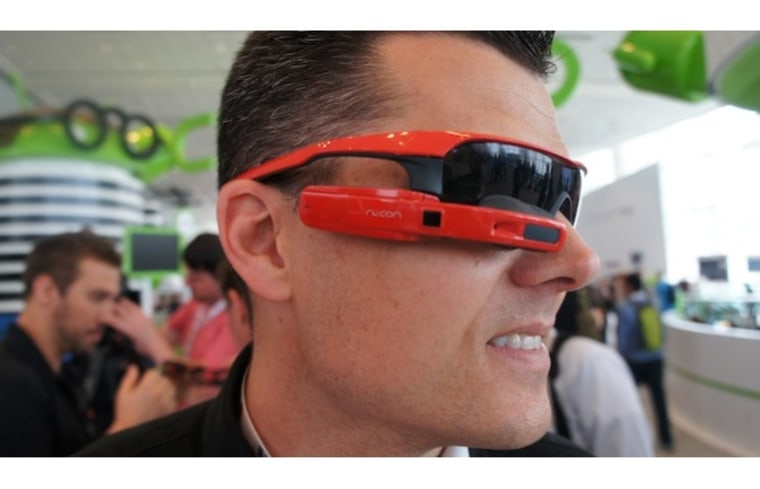 Geared more toward outdoor enthusiasts, Recon Jet is a natural extension of the company's Alpine HUD Goggles. Unlike most other wearables, the Jet puts the display on the bottom-right side of the unit, which the company says results in a more natural position for the end user. The Jet automatically turns off the display when you look away, so it shouldn't obscure your line of vision. We were impressed with how easy it was to navigate the Jet with the optical button on the side of the display, and we also liked that it runs a more recent version of Android (4.2.2) and has a removable battery.
[More: Top 10 features of Google Glass]
Vuzix M100 ($400 to $500)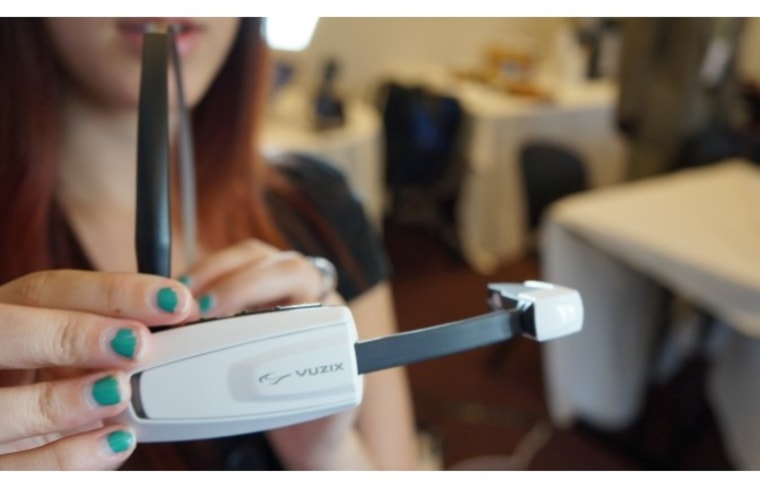 The Vuzix M100 has nearly the same hardware as Google Glass, and is expected to come to market late this year. These glasses feature a 720p mini WQVGA display that, like on Glass, sits in the upper-right corner of your line of vision. The device connects to the Internet via either Wi-Fi or a Bluetooth connection with your Android or iOS smartphone. The M100 comes with 4GB of onboard storage (vs. 16GB on Glass) and an impressive 3D-augmented-reality feature. Unfortunately, it runs an outdated version of Android (4.0) and has a physical speaker instead of Google's more elegant bone-conduction solution. Plus, the design is a bit clunkier than Glass.

[More: Top 10 most famous cyborgs]
Meta SpaceGlasses ($667)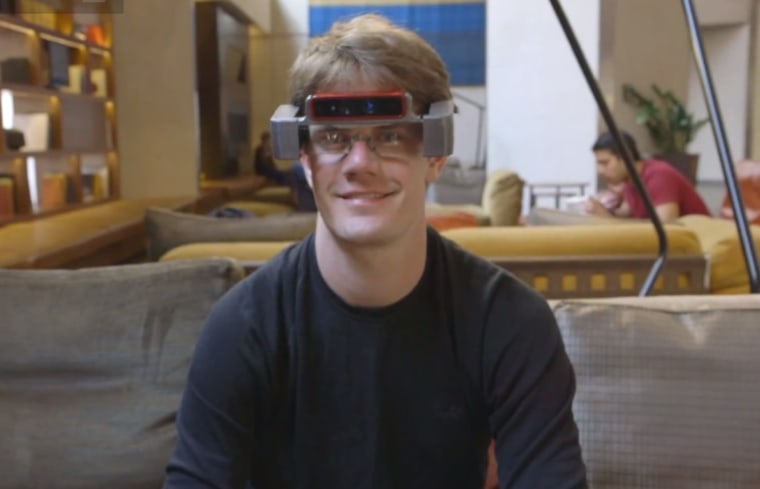 While most wearable HUD devices are geared toward consuming technology in a similar way to that of smartphones, Meta's SpaceGlasses takes the concept to a different level with augmented reality. The demo video shows two SpaceGlass wearers playing a projected game of chess, a group of people playing laser tag and one wearer getting more information about the people he's meeting. Early hands-on accounts indicate the technology has some rough edges, akin to those you'd encounter if you were to have a Microsoft Kinect strapped to your forehead. These issues should be sorted out over the next few months with the next, post-Kickstarter iteration of SpaceGlasses, and we're excited to see what this product will bring to the wearable-HUD market. 
[More: 7 awesome apps for Google Glass]
Telepathy One (Price to be determined)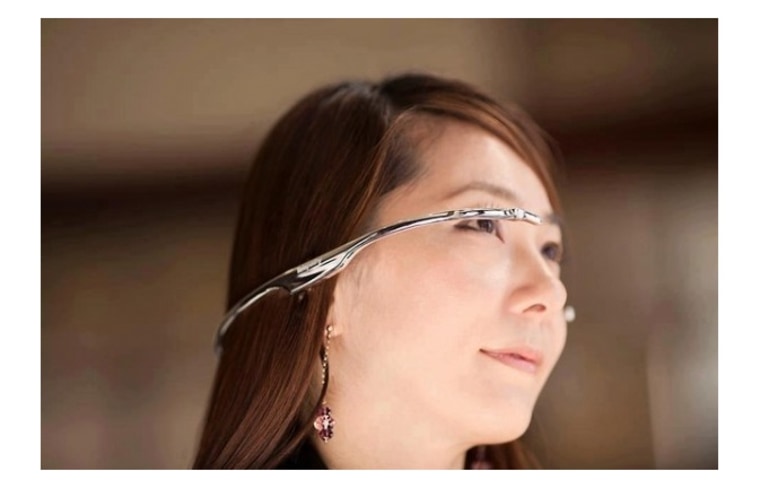 Telepathy is a Sunnyvale, Calif.-based startup that recently secured $5 million in funding to build the Telepathy One, the company's Google Glass competitor. The Telepathy One features a sleek, futuristic design that, unlike other wearables, won't physically touch the user's face. The company is working toward a 2014 release, and will soon put out an SDK so developers can build applications for the One. However, at this point, little is known about the device's software. We should learn more about this intriguing device over the next several months, but the Telepathy One is one to watch.
[More: Top 5 smartwatches to watch]
GlassUp ($299 base price, $399 camera version)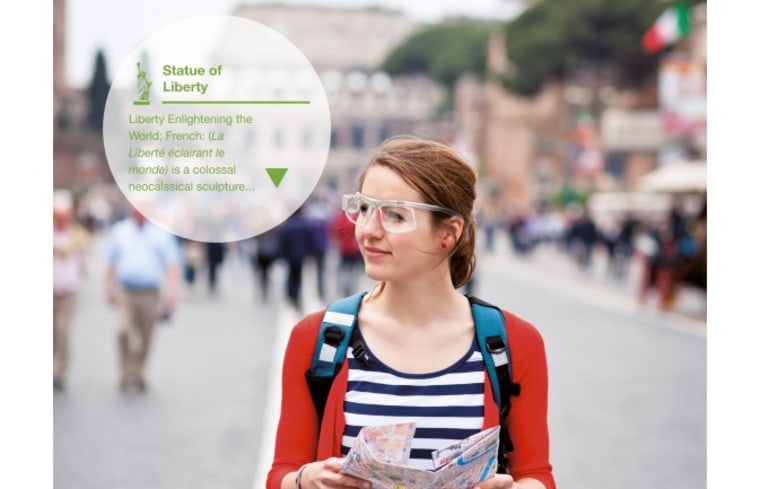 Currently in the midst of an Indiegogo fundraising campaign, startup GlassUp hopes to bring the wearable-device market to the masses at an affordable price. GlassUp looks like a nondescript pair of sunglasses, with a built-in projector that casts images onto a transparent film in front of the wearer's right eye. The device is essentially read-only, so you'll see your emails, tweets, Facebook updates and other notifications as they come in.
However, voice controls and guided navigation are not included in this Google competitor. A $400 version of GlassUp will add a camera to snap pictures and record videos, though the company hasn't indicated how these functions will be incorporated. The device is expected to work with Android and iOS at its 2014 launch, with Windows Phone support coming shortly thereafter.
[More: How not to be a Google Glasshole]