If you've opened Facebook lately, you might've noticed that the status composer often shows a friendly question along the lines of "How are you feeling, Timmy?" That's because Facebook's looking to change how you share your emotions (and activities).
TechCrunch's Josh Constine was among the first to call attention to a redesigned status composer that's appearing to some users. 
Instead of just being asked to describe what they're up to, some users can now choose from a variety of categories in order to share what they're feeling, eating, drinking, watching, reading or listening to.

"We started a really small test that lets people share how they're feeling and what they're doing more visually in their Facebook posts," a Facebook spokesperson told NBC News.

Rather than just typing that you're ready for the weekend to start, you can attribute an emotion to the status update (perhaps to point out that you're feeling estatic or tired). This will attach the appropriate emoticon to your post.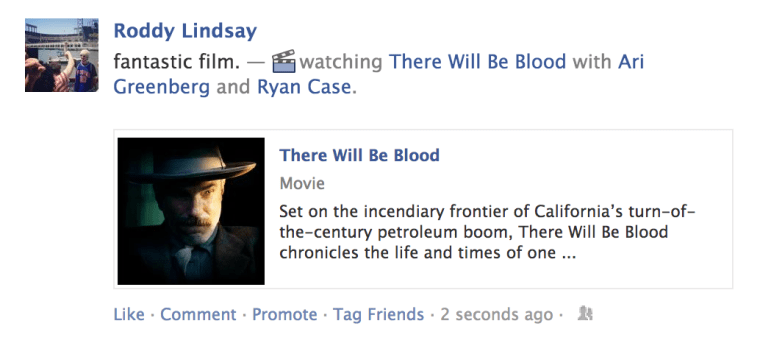 If you're telling your Facebook friends about a book you're reading, a movie you're watching or a song you're listening to, you can also link out to more information about it.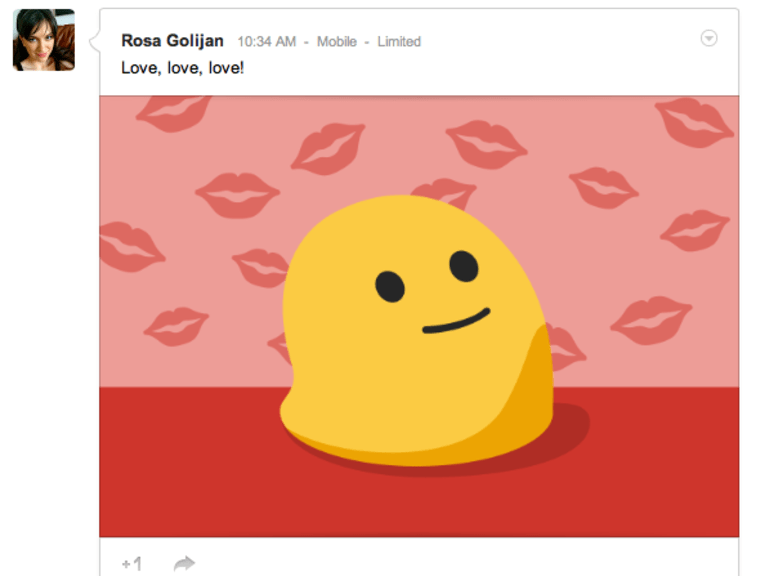 Facebook's sticking to the story that the new status composer options are just being tested out on a few users, so there's no way to know if or when the rest of us will ever get to take advantage of them.
We wouldn't be surprised if the social network decided to push the feature out further soon though, as we've already noticed "mood updates" involving animated blob-shaped emoticons on Google+, as you can see at left.
Want more tech news or interesting links? You'll get plenty of both if you keep up with Rosa Golijan, the writer of this post, by following her on Twitter, subscribing to her Facebook posts, or circling her on Google+.