The big guns are out from all the major phone manufacturers, and it's a real battle royale on all carriers. Big, powerful phones with 4G LTE connections, high-quality cameras, and HD screens — which do you really want? To help thin the herd a bit, we've put together this little cheat sheet with the things we felt you must know about the best phones out there — and a few things you wouldn't know without picking them up.
First, we'll list a few things we liked, then a few things we didn't — then any other stray thoughts that seem relevant.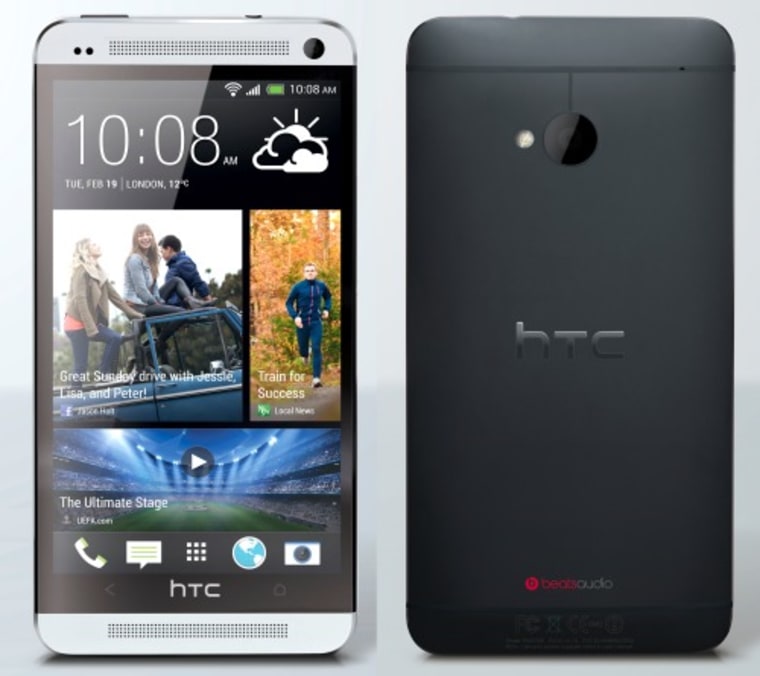 HTC One
Pros:
Easily the best build quality of any Android phone out there
Custom interface and apps are very usable (camera app is great)
Huge 1080p screen and nice speakers make for a great media device
Cons:
Big "HTC" logo where a center button should be
HTC often slow to add latest Google features to its custom skin
Vaunted "ultrapixel" camera doesn't really live up to promises
The One was HTC's big comeback effort, and it certainly is a looker. Even dedicated Apple fans will find it hard to avoid praising the device's industrial design. And although Android doesn't really need a custom skin to make it usable any more, as it once did, HTC's Sense is attractive and useful. On the other hand, if you're a fiend for the newest apps and services from Google, chances are you won't be getting them nearly as quickly as those with phones running "vanilla" Android. The battery is also a bit skimpy compared with the competition. (There is also the new One Max, but its larger screen and speakers come at the expense of usability, and don't add much — stick with the original.)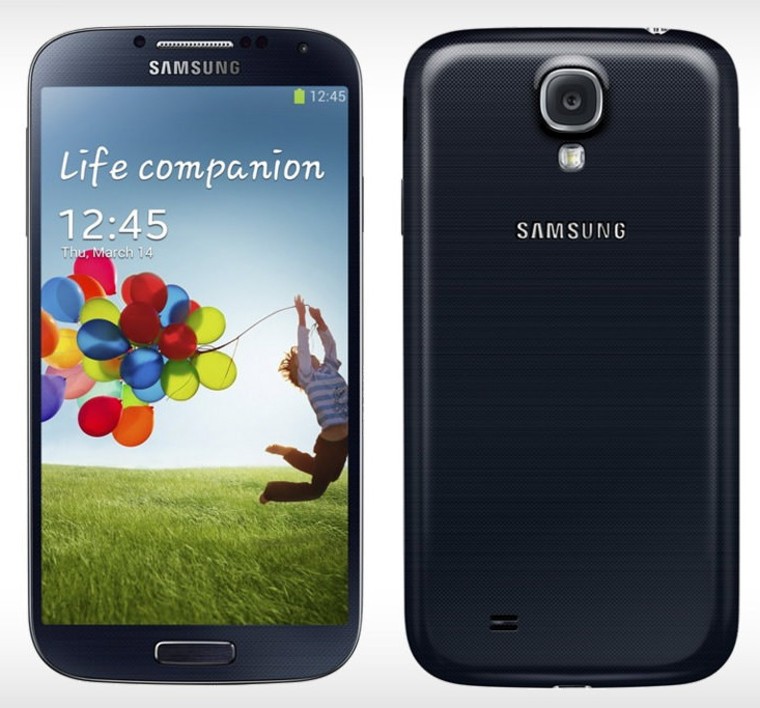 Galaxy S4
Pros:
Thin and light despite massive screen
Tons of software toys to explore and use
Taking pictures feels great
Cons:
Slight greenish cast to screen
To get the most out of the phone, you and everyone you know has to have a Galaxy S4
TouchWiz can be a bit tacky-looking
Our initial review of the GS4 said it was "better than you'll ever notice." What we mean is that if you were to use all of the features on this device, it would be far and away the most capable thing out there — but in order to do so, you not only need to use this one device for everything, but you'll need friends and family to also be in on the Samsung ecosystem. That's not likely to happen (in the U.S., anyway), and it's hard to hold it against the device, but there you go. Gadget lovers and those who love to show off what their phone can do to others will enjoy working through the innumerable widgets and camera modes, even if the interface is tacky. A replaceable battery is a bonus for users on the go.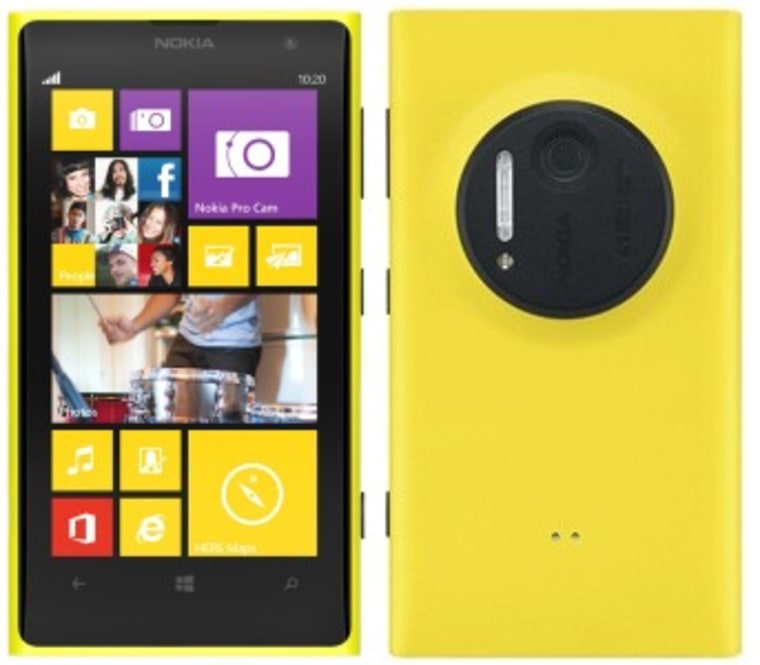 Nokia 1020
Pros:
Shockingly good camera and camera app
Understated yet instantly recognizable design
Dedicated camera key, other hardware bonuses like wireless charging
Cons:
Display produces noticeable sawtooth pixel pattern
Massive camera bump makes for troubling ergonomics
Windows Phone 8 not for everyone
It's hard to overstate the importance of the Lumia 1020's camera. It's in an entirely different class from the competition, and in the right circumstances I found its output competitive with a DSLR's. But apart from that, it's hard to recommend the phone over the high-end Android and iOS options. Between an AMOLED display with visible jaggies (despite a high resolution), a chunky chassis, and an unfamiliar (to many) operating system, it's a hard sell despite its insanely powerful and innovative camera system.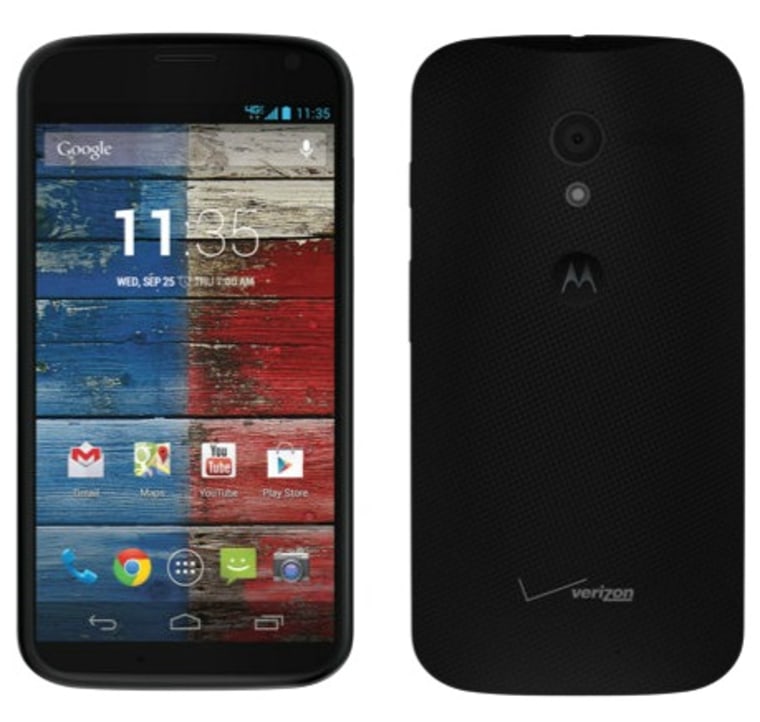 Moto X
Pros:
Great size and solid screen
Customizable back plates, buttons, highlights
Has latest Google features and will always get them in a hurry
Cons:
Feels cheap, even for a mid-range device (some backplates better than others)
Camera performed poorly in our tests and touchless interface is annoying (a fix is being issued for some of these issues)
Button-free voice controls are cool but still a work in progress
Google-owned Motorola's highly hyped Moto X is a decent phone, but not a great one. Its great strength is its versatility. These customizable devices with their solidly mid-range specs will be offered on every carrier and network out there, and Google will support them for years. But in your hand, it feels rather cheap and plasticky, with less than artfully placed cameras and mics speckling the bezel, and visible seams between pieces. It's a decent phone, but it definitely feels like costs were cut. You can't fault the software, though.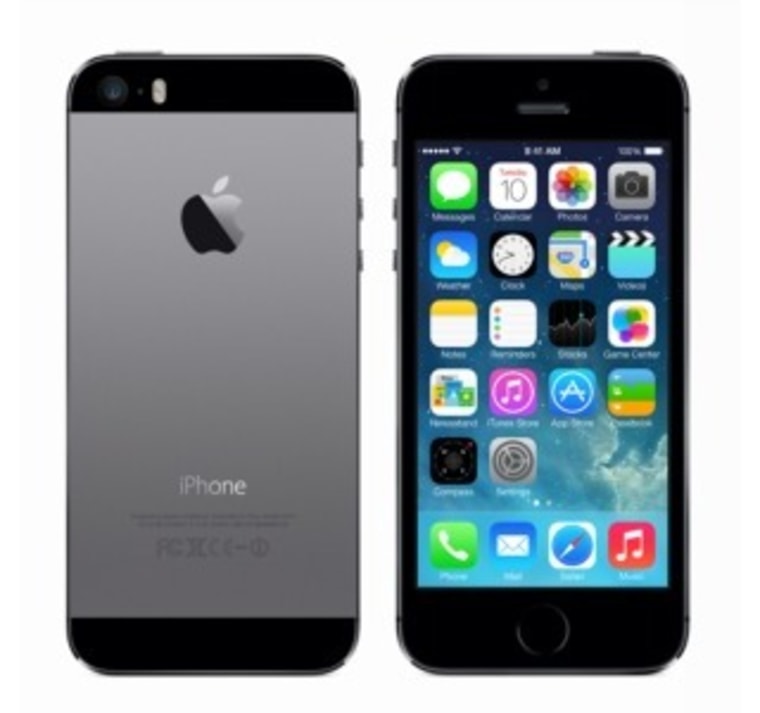 iPhone 5S
Pros:
Excellent marriage of software and hardware, meaning snappy touch response

Second-best camera after the over-the-top Nokia

64-bit chip means it's future-proof for next generation of software

Cons:
Smallest screen in its class

Not that much of an improvement over last year's iPhone 5

Battery life nothing to brag about

The iPhone 5S is the best iPhone ever built, and the iPhone is widely regarded as the smartphone to beat. So why is it, then, that there are so many other choices that sound good now? Apple has done well adding style (gold finish!) and technical features (fingerprint scanner!), but hasn't done as good a job keeping up with buyer demands (bigger screen! bigger screen! bigger screen!). Besides, the battery life test conducted by our friends at Laptop showed that it's below average for a smartphone. If you need a new iPhone, it's fine, but if you like Apple and are happy with your iPhone 4S or iPhone 5, best wait until next year to see what's really cooking in the Cupertino lab.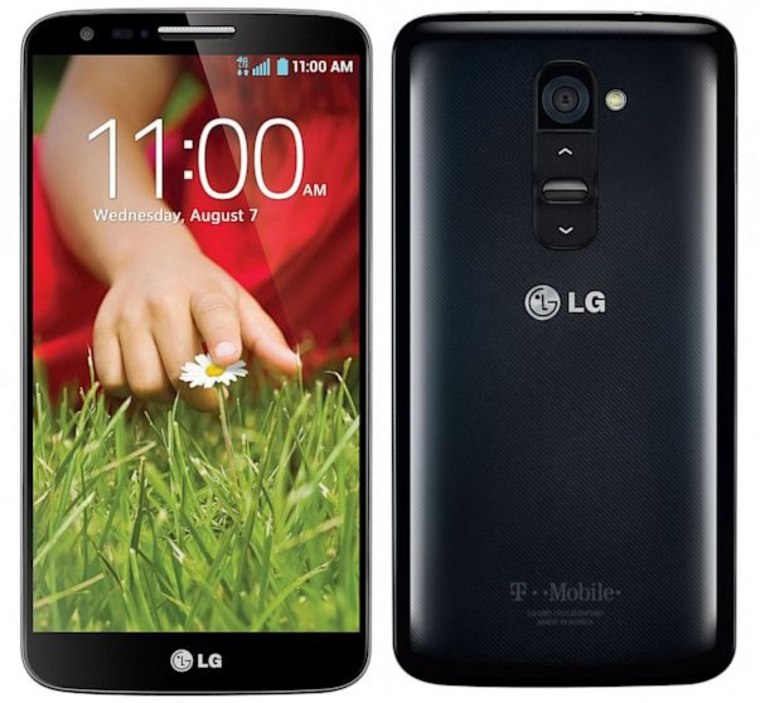 LG G2
Pros:
Big, high-quality 1080p screen and super-long battery life to match
Lots of productivity widgets built in, like side-by-side apps
Solid camera that's fun to shoot on the edge-to-edge display
Cons:
Rear-facing buttons
The buttons are on the back
Really, buttons on the back?
There is a lot to like about the G2, even if it is a bit large for our taste. But the decision to put the buttons on the back was just plain bad. Fumbling around back there or having to turn the phone around every time you want to power on or off is no fun, and it's not easy to tell the buttons apart by touch. The ability to "knock" twice on the screen to wake up the phone is great, as are the (occasionally corny-looking) extras included by LG, but with so many great phones out there, we just can't recommend one with so glaring a built-in frustration. That said, you may not find it as onerous as we did — go to the store and get it in your hand to find out for yourself.
Devin Coldewey is a contributing writer for NBC News Digital. His personal website is coldewey.cc.