On Thursday evening, a bridge along Interstate 5 in Washington State collapsed. Early on Friday, Google Maps already reflected the incident. Google's secret for such a speedy update? An army of volunteers.
"As soon as the local news picked up on the bridge collapse, someone used the Map Maker tool to go into Google Maps to edit it to reflect the bridge collapse," Google spokesperson Sierra Lovelace explained toNBC News. "The community that reviews the edits was able to push the change live to Google Maps quickly."
Map Maker has been around since 2008 and has allowed users to "update the maps of the areas they know, and improve their level of detail and accuracy," Jayanth Mysore, a senior product manager working on the Google Map Maker project, previously wrote in a blogpost. Crowd sourced data like this is how Google "will build the modern map," Mysore added, reiterating that without these details, map data is currently "very limited" in some parts of the world.
Without Map Maker, there would have been no way for the tech giant to map out North Korea — a nation which has previously been a bit of a mystery on most digital maps — for instance.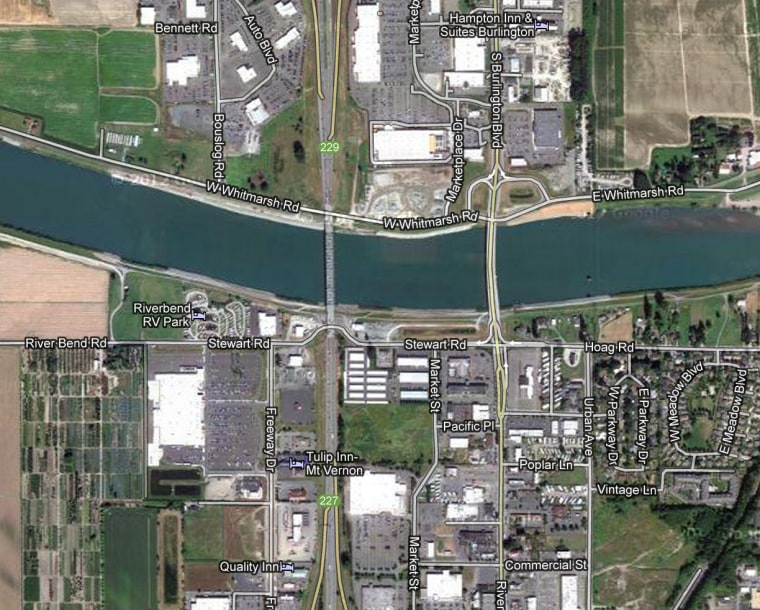 "We believe that the local people have the most up to date information," Lovelace said. "When things happen ...like a road closes or something like [the bridge collapse] happens, they're able to go straight to Google Maps and make the edit themselves."
But before any edit made through the Map Maker tool goes live, it must be vetted by long-time members of the Map Maker community. This community consists of more than 40,000 people who contribute every single month, adding tens of thousands of edits per day.
And in the event that the community does make a mistake and allows bad edit slip through? First line of defense is the Map Maker community itself, which will catch issues and reverse edits if necessary. But if it does miss something, there are other processes, like the "Report a Problem" tool, which sends issues directly to Google, which can make its own updates within 48 hours if necessary.
While the Map Maker community ensured that Google Maps is up to date in the wake of the I-5 bridge collapse, the turn-by-turn directions take a bit more time. Engineers at Google headquarters are working to update that data, and new instructions should be live "very, very soon," Lovelace said.
Want more tech news or interesting links? You'll get plenty of both if you keep up with Rosa Golijan, the writer of this post, by following her on Twitter, subscribing to her Facebook posts, or circling her on Google+.