If you're a Windows user but still covet Apple's ultra-sharp "Retina display" screens, Dell has introduced a new laptop with a display that beats those on Apple's MacBooks.
The new Dell XPS 15 has a 15.6-inch display with 3200x1800 pixels — which means Apple's claims of the 2880x1800 MacBook Pro as the "world's highest resolution notebook" will have to be revised.
In addition to that screen (a touchscreen, no less), the Dell XPS 15 is equipped with the latest "Haswell" series Intel processors, up to 512 GB of SSD storage, with claims of 13 hours of battery life. That puts it on a par with the MacBooks in specs as well — though not beyond. At $1,500 to start, the XPS 15 is $600 cheaper than its Apple competition.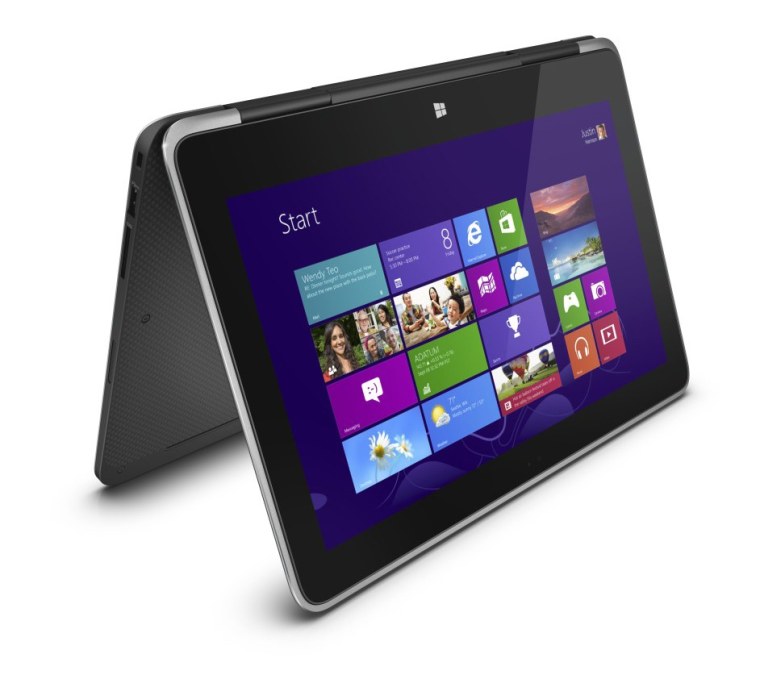 That wasn't all Dell announced Wednesday. There's a pair of new Android tablets that don't really excite, but the $300, 8-inch Venue 8 Pro runs Windows 8.1 Pro, and could be a nice buy for those who can't wait for the rumored "Surface Mini" from Microsoft. There's also a larger 11-inch Windows tablet that competes a bit more directly with the Surface Pro, though at $599 it's less of a stretch on the wallet.
Lastly, there's the $1,000, 11-inch convertible ultrabook, the XPS 11. It's got a 2560x1440 screen, giving it the same resolution as a MacBook Pro at a smaller size. The screen rotates all the way around to create a tablet.
Dell may not be the most exciting tech company these days (competition is tough among Google, Apple, Samsung, and others) — but these are some solid entries for Windows users who also want in on the "Retina" craze. There are more specs and release dates here.
Devin Coldewey is a contributing writer for NBC News Digital. His personal website is coldewey.cc.