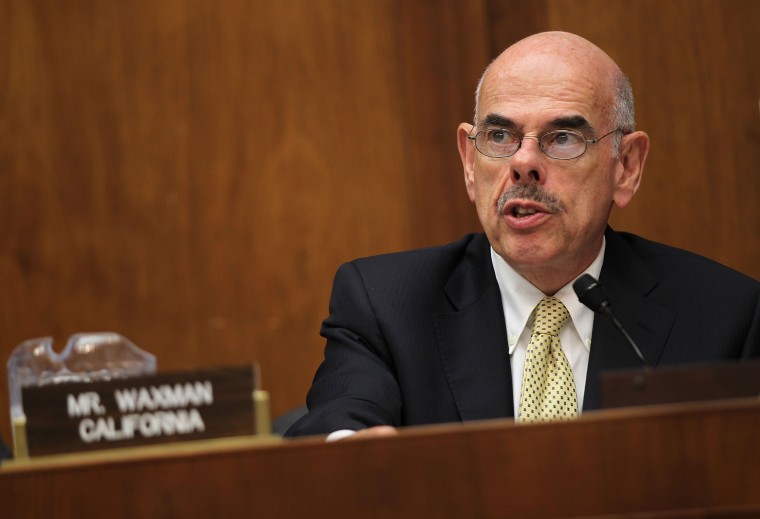 Democrats in Congress have introduced a bill that would restore Net neutrality regulations, less than a month after a court decision struck them down.

"It basically says, 'Remember the court decision from a couple of weeks ago? Forget about that,'" John Bergmayer, senior staff attorney at Internet freedom advocacy group Public Knowledge, told NBC News. "Right now there are no rules in place. This is basically saying, while the FCC is making up its mind, the previous rules are in place."
Reps. Anna Eshoo and Henry Waxman, both D-Calif., introduced the Open Internet Preservation Act in the House, while Sen. Edward Markey, D-Mass., introduced a companion bill in the Senate. 
"The Internet is an engine of economic growth because it has always been an open platform for competition and innovation," Waxman said in a statement. "Our bill very simply ensures that consumers can continue to access the content and applications of their choosing online."
If passed, the legislation would require that broadband providers treat all Internet traffic equally. That is how it worked before Jan. 14, when a U.S. appeals court ruled that the Federal Communications Commission couldn't impose Net neutrality regulations because it classified broadband providers more like Google than a telephone or power company.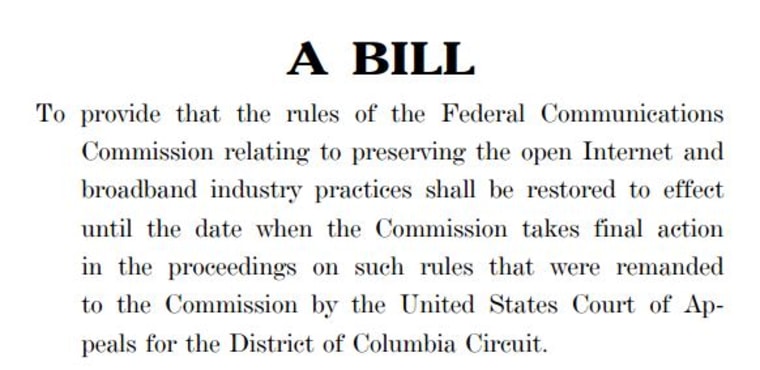 That created fears among Internet activists that companies like Verizon and AT&T could charge some sites more for faster access — a fear shared by companies like YouTube and Netflix, which together account for more than half of downstream Internet traffic in the United States. 

Despite the fact that no companies have announced plans to institute a tiered pricing system, Democrats in the House and Senate claimed in a statement that the bill is necessary to prevent "broadband providers from discriminating against or even blocking online content."
The bill has a chance of passing in the Democratic-controlled Senate. It's odds look worse in the House, where Republicans hold a 241-194 advantage. That means it could simply be a move by Democrats to put pressure on the FCC to act more quickly. 
"I wouldn't count on it passing," Bergmayer said. "It's still an important bill. It sends a message."
Keith Wagstaff writes about technology for NBC News. He previously covered technology for TIME's Techland and wrote about politics as a staff writer at TheWeek.com. You can follow him on Twitter at @kwagstaff and reach him by email at: Keith.Wagstaff@nbcuni.com