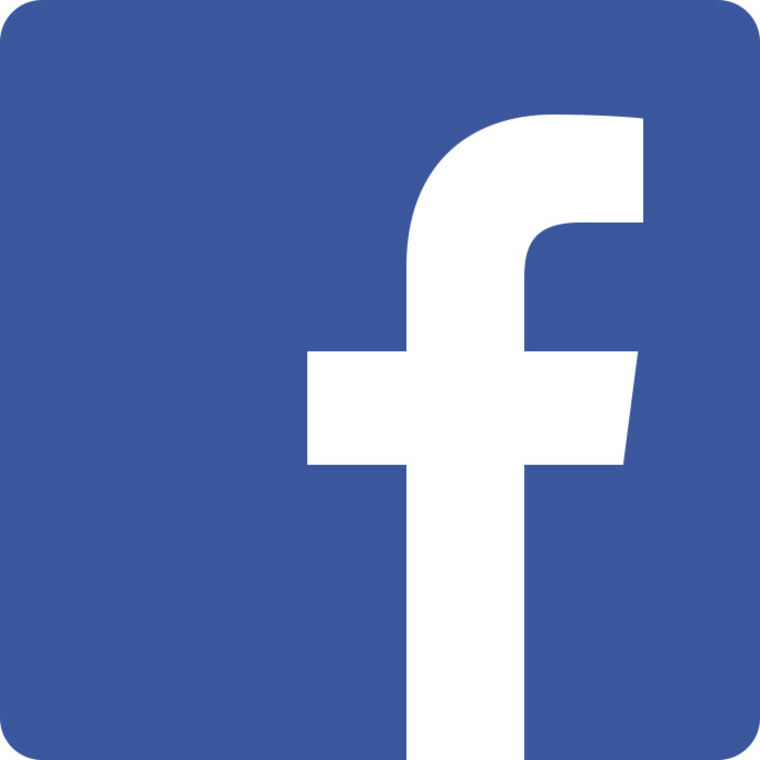 In a win for spiteful Facebook users everywhere, the company will soon unveil an "Unfollow" button. 
That means if you're tired of your aunt sharing endless baby photos and political rants, you will be able to block all of her posts in your News Feed with a click of a button, TechCrunch originally reported after speaking to a Facebook spokesperson. 
Not that you couldn't do that before. In the past, the "Hide All" option pretty much did the same thing, keeping all updates from a user hidden, a discreet way to make someone disappear from your virtual life without the awkwardness of unfriending them. 
"The goal of this change is to help people curate their News Feed and see more of the content that they care about," a Facebook spokesperson told NBC News in a statement. 
On Facebook, you can already unfollow news organizations and people you are following but are not friends with. The ability to unfollow all users will simply standardize the language across the site, not to mention add an element of schadenfreude when banishing exes from your News Feed.
So, how will it work? It's simple. Find an update from someone you don't want to follow anymore, click on the drop-down menu on the top-right corner of the post, and select "unfollow," like so: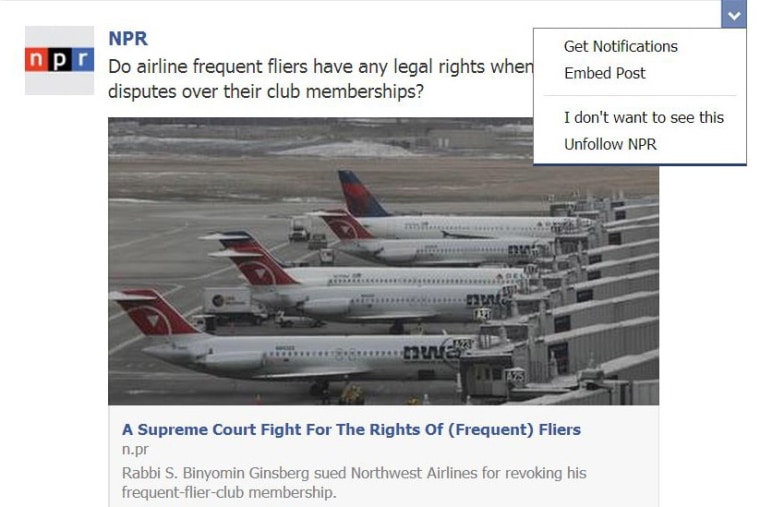 (Note: I would never actually unfollow NPR). To be clear, once you do this, you are still friends with them, in the social media sense. To actually unfriend someone, you still need to go to their page, click on the "Friends" tab, and select "Unfriend."

The unfollow option is the much the less confrontational way of making someone disappear, since they won't be notified of your secret vote of disinterest and will still see you in their friends list. 
Facebook has also unveiled some other features. Soon, when you click the link on an article from a news organization — like, say, NBC News Tech — Facebook will show you three additional links to stories you might like.
Updates will also be "bumped" up in your News Feed if your friends are commenting on them, making it easier for you to get in long arguments on Facebook without having to scroll down.
As for the unfollow feature, a Facebookspokesperson told NBC News that it would roll out to desktop users in the coming weeks and mobile users in the next couple of months.
Keith Wagstaff writes about technology for NBC News. He previously covered technology for TIME's Techland and wrote about politics as a staff writer at TheWeek.com. You can follow him on Twitter at @kwagstaff and reach him by email at: Keith.Wagstaff@nbcuni.com