If you want a drone but you feel all the existing options aren't quite your style, you may want to give a "Drone It Yourself" kit a try. Clip the rotors and power supply to your phone or book or cardboard box or piece of toast, and watch it take flight!
Everything required appears in that stylish case below: four rotors, a power supply and flight control unit. The idea is to just unpack it, assemble and attach to the lucky item that will be your new drone body. It won't support anything that weighs more than a couple of pounds, though: Drones have to be light to get off the ground, so your dreams of flying toasters may go unfulfilled for now.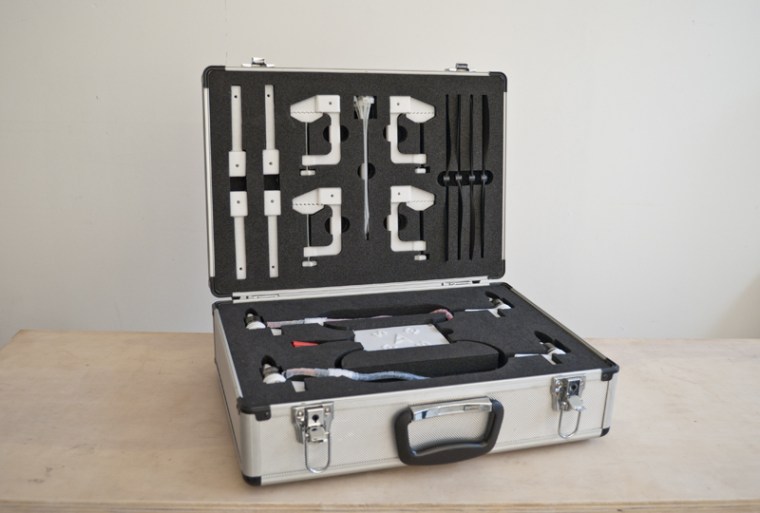 It's not for sale just yet, but the kit is really nothing more than 3-D printed parts that attach with clamps. And the creator, Jasper Van Loenen, has made the printer files available, so you can make them yourself.
Some expertise is required, of course. Your paperback or toy car may not handle as well as an item that was actually meant to fly. But it could be a fun project for the savvy RC and 3-D printing fans out there to try on a summer afternoon.
Devin Coldewey is a contributing writer for NBC News Digital. His personal website is coldewey.cc.