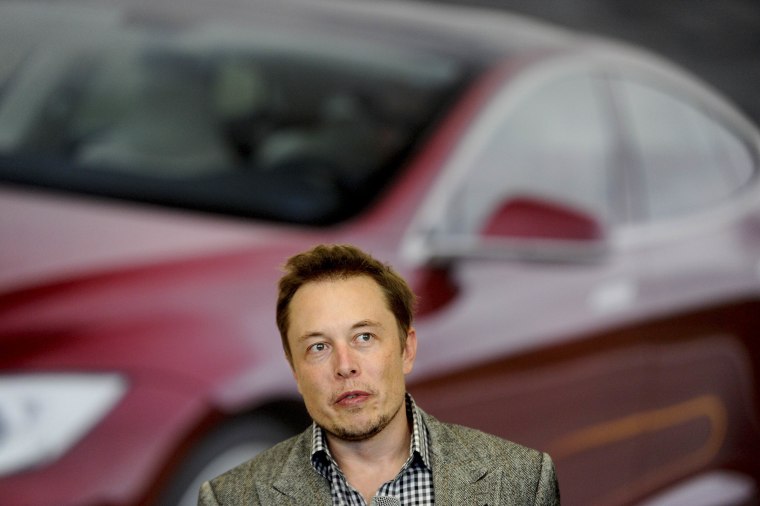 Entrepreneur Elon Musk of PayPal, Tesla Motors and SpaceX fame has his eyes on an Earth-based people mover that's twice as fast as an airplane and as convenient as riding a train, according to news reports.
While details on the Hyperloop system are scant, Musk recently told PandoDaily's Sarah Lacey that it is "something that can never crash, is immune to weather, it goes 3 or 4 times faster than the bullet train … it goes an average speed of twice what an aircraft would do."

What's more, it could be powered by solar panels that generate enough energy to run the system 24 hours a day — that is, excess energy generated during the day would run the system at night.
Asked by Lacey if the system resembled people movers on the futuristic cartoon the Jetsons, Musk replied, "Yes."
Musk is expected to reveal more details on the system soon. He said he may patent the idea and then "open-source the patent to anyone who can make a credible case that they can do it."
The design is thought to be similar the Aeromovel, an elevated train system that is powered by air using a technology that updates the sailboat for the 21st century, notes Clean Technica.
While lack of details, for the moment, on the Hyperloop leave us scratching our heads in incredulous wonder (LA to San Francisco in 30 minutes?), Musk does have a track record that makes this worth paying attention to. 
After all, SpaceX's Dragon capsule successfully delivered cargo to the International Space Station and may soon be ferrying people there, too. A fast people mover on Earth doesn't seem so far out of reach.
— Via Clean Technica, Business Insider, Pando Daily
John Roach is a contributing writer for NBC News Digital. To learn more about him, check out his website. For more of our Future of Technology series, watch the featured video below.