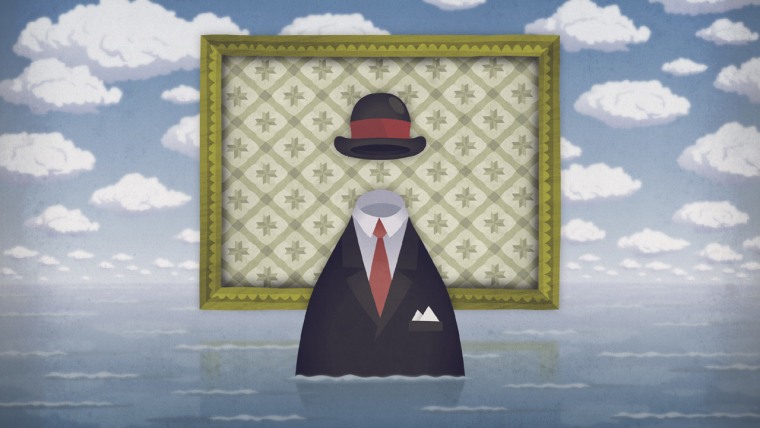 Get ready to turn the difficulty level from "Easy" to "What's the point?": The work of legendary novelist and tortured soul Franz Kafka is finally getting the video game adaptation it always deserved.
Independent Russian game developer Denis Galanin, who goes by the handle "mif2000" online and is best known for his irreverent 2011 adaptation of "Hamlet," unveiled a trailer for his new project, "The Franz Kafka Videogame," this week.
Without going into much detail, Galanin described the new work as a puzzle-based adventure game inspired by some of Kafka's best-known works including "The Castle," "The Metamorphosis," and "Amerika." Galanin's last experiment in fusing literature and video games, "Hamlet or the Last Game without MMORPG Features, Shaders and Product Placement," was well received by critics who enjoyed its variety of fresh puzzles.
Still, the popular gaming site IGN noted that "Hamlet" the game had almost nothing to do with "Hamlet" the play, so there's a distinct possibility that "The Franz Kafka Videogame" will pay as much legitimate homage to the Austro-Hungarian writer as, say, the "Franz Kafka Rock Opera." But considering that mainstream video games are still so lacking in literary inspiration that executives at Sony thought releasing a video game called "Killzone" in 2013 was a good idea, even a campy homage to Kafka probably isn't the worst that we could do.
"The Kafka Video Game" will be released for PC, Mac, Linux, iOS and Android in 2014, Galanin said. Watch the new trailer below.
— via Joystiq

Yannick LeJacq is a contributing writer for NBC News who has also covered technology and games for Kill Screen, The Wall Street Journal and The Atlantic. You can follow him on Twitter at @YannickLeJacq and reach him by email at: Yannick.LeJacq@nbcuni.com.