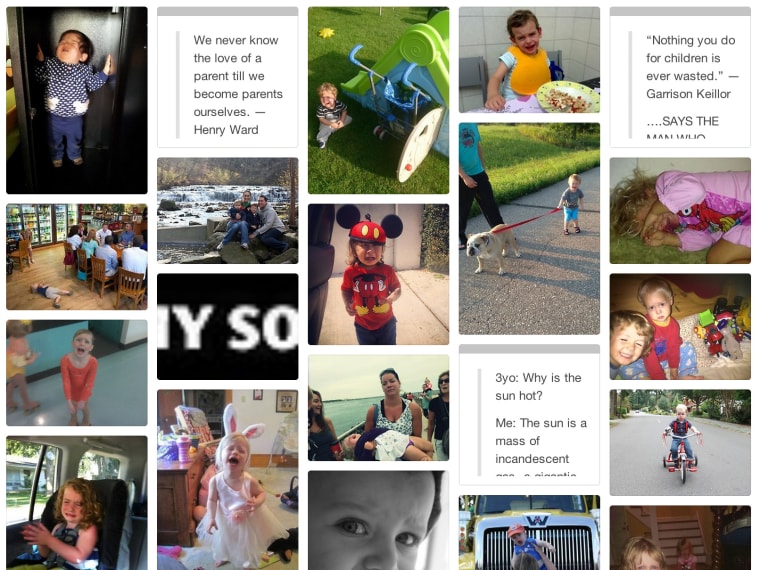 Beyonce and Miley Cyrus may dominate the end-of-the-year lists from Microsoft's Bing and Yahoo, respectively, but Tumblr is one of the few sites giving props to the ridiculous selfies, decadent desserts and pop culture jokes shared by its users.
Not that celebs weren't included in Tumblr's first-ever Year in Review report. Benedict Cumberbatch from "Sherlock" and "Hunger Games" star Jennifer Lawrence both made the cut in the site's most re-blogged actor and actress categories.
You can also find out which bands, video games and news stories were blogged about the most. There are currently 20 categories, with a new one scheduled to be added every day until December 31, 2013. 
Unlike other sites, however, Tumblr — a micro-blogging platform that was bought by Yahoo earlier this year for $1.1 billion — also went out of its way to highlight the top content from some of its 170 million users.
Take This Charming Charlie, a project that combines Charlie Brown comics with maudlin lyrics from The Smiths. It was started in August by Lauren LoPrete, 26, a graphic designer based in San Francisco, who told NBC News that being included in Tumblr's "Most Viral" blog category was "pretty exciting.
MORE: More Americans searched Yahoo for Miley Cyrus than Obamacare
This Charming Charlie now has more than 75,000 followers, but it started as something relatively modest.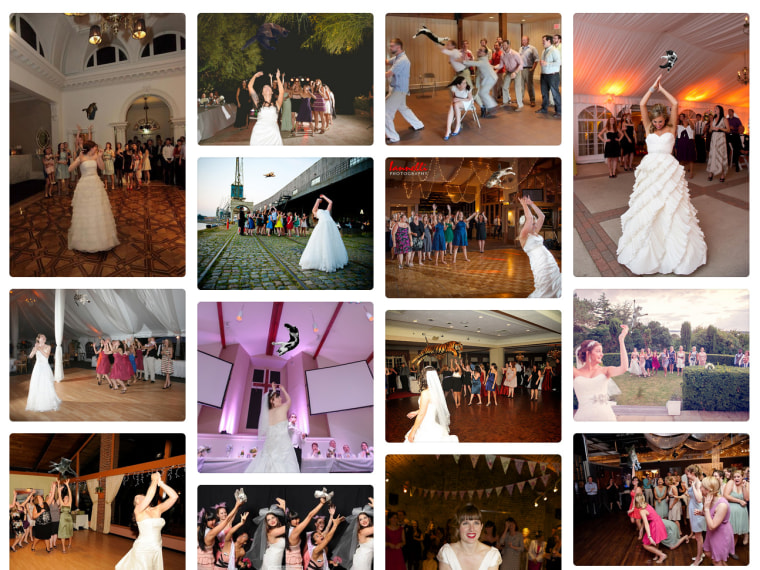 "It was kind of just a creative exercise outside of my regular work to create these comics mash-ups and I really didn't think that it would work so well," LoPrete said. "It just kind of caught on. About six days after I started the blog, NPR Music re-blogged it and it just kind of spiraled."
LoPrete's creation is a pretty common example of what spreads on Tumblr — clear, clever, visual jokes served on a single-topic blog.
Last year, Texts from Hillary spread from the Tumblr-sphere to infect the rest of the Internet. In 2013, blogs like Brides Throwing Cats, Reasons My Son is Crying and the strangely disconcerting Hot-Dog Legs (all included in Tumblr's "Most Viral" category) continued that tradition. 
Another Tumblr meme that blew up big this year was Selfies at Funerals, which, as the name would imply, features people taking pictures of themselves at funerals.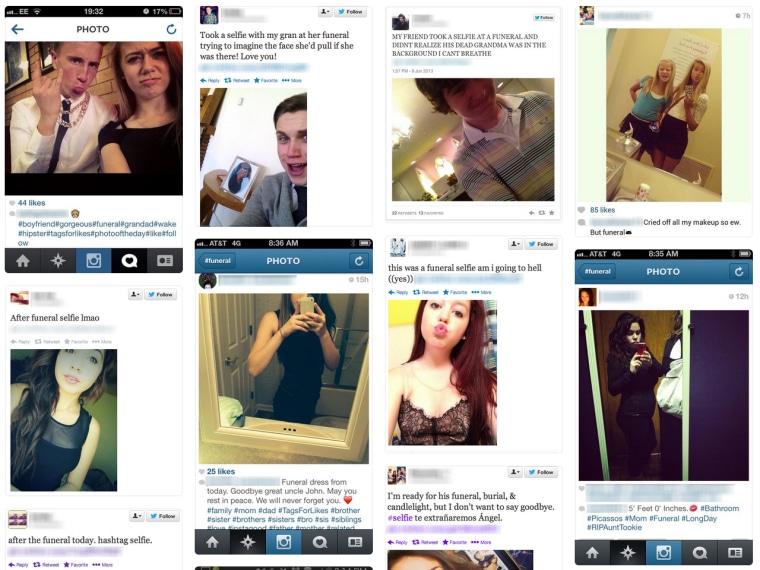 Fast Company senior editor Jason Feifer, 33, came up with the idea in August while on vacation in Europe, where he noticed people taking photos at somber spots like the Anne Frank House and the Berlin Wall. He wrote a note to himself that read "inappropriate selfies" and eventually started Selfies at Serious Places, which, in October, gave way to the more successful Selfies at Funerals.
Tumblr, in Feifer's view, is the ideal platform for someone looking to spread a meme like the ones he created.
"The format is so simple," he told NBC News. "It looks simple, it functions simply and it encourages visuals. It lends itself to people coming up with an appealing idea, and finding every instance of it or multiple ways to express it."
MORE: Beyoncé, royal baby top America's 2013 Bing searches
Along with memes, Tumblr is also a hotbed for food porn, with amateur gourmets eager to show off their own dishes or re-blog the culinary creations of others.
The Cake Bar scored multiple hits in the "Top Food Posts" category, including a photo set of traditional Danish pastries that was "Liked" or re-blogged by 179,728 Tumblr users.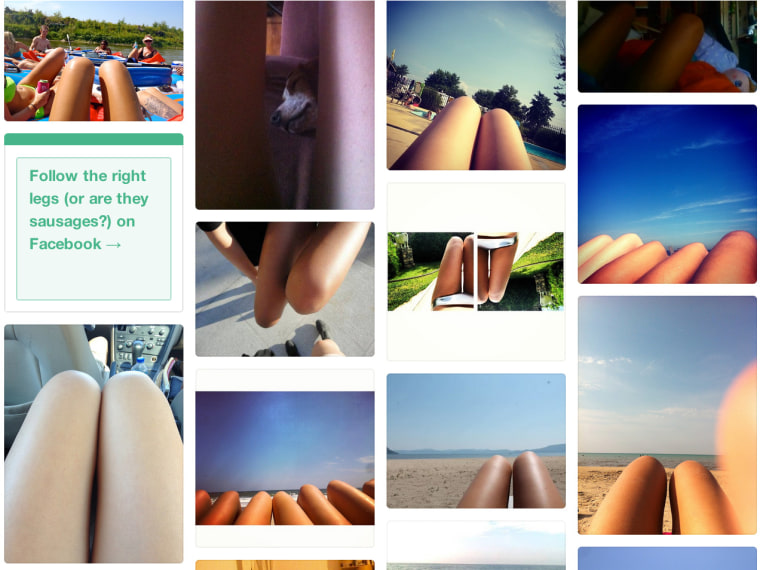 Ri Solano, a Miami-area independent filmmaker who gave her age simply as "Beyonce," started the site in 2010. While she told NBC News in an email that she was proud of being featured by Tumblr, she said it wouldn't affect her motivation to create new posts. 
"I don't really think about incentives," she wrote. "I just post recipes and dessert tutorials that I enjoy and I offer help to those who need baking advice. Once you get caught up in external reasons to blog, you lose authenticity."
Keith Wagstaff writes about technology for NBC News. He previously covered technology for TIME's Techland and wrote about politics as a staff writer at TheWeek.com. You can follow him on Twitter at @kwagstaff and reach him by email at: Keith.Wagstaff@nbcuni.com