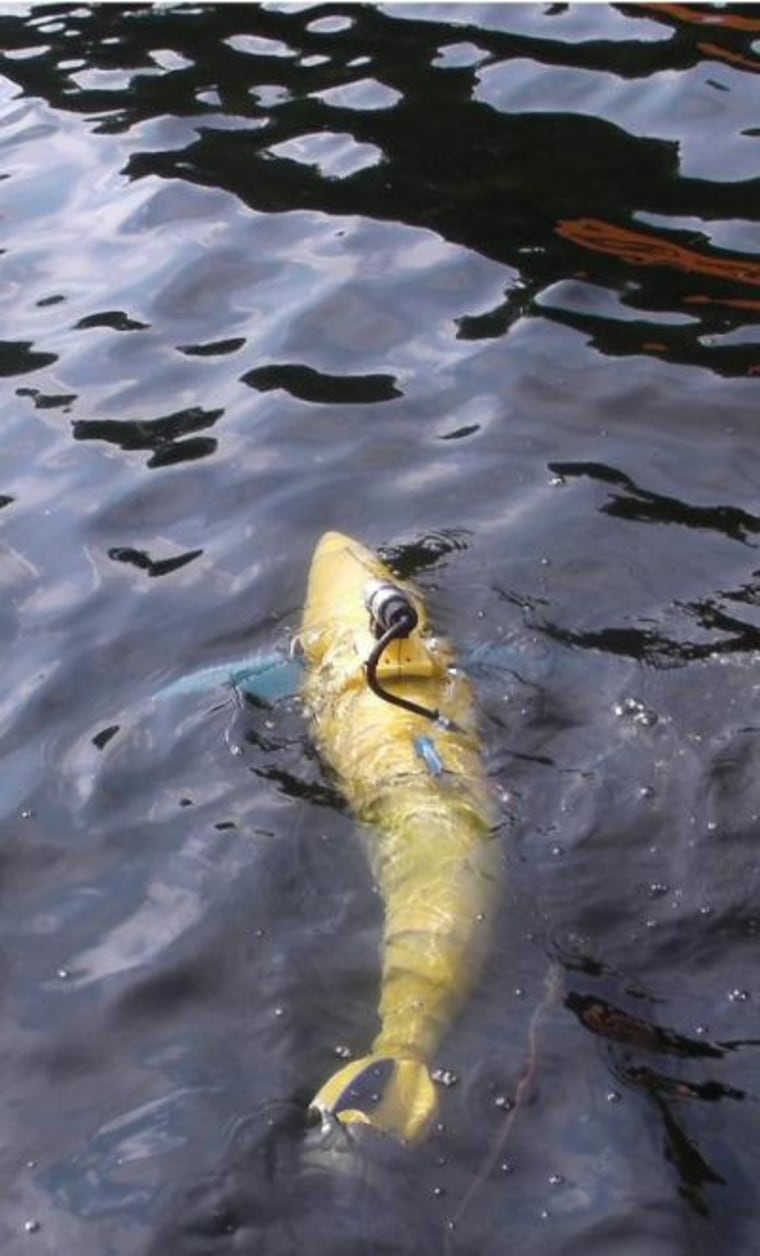 Would-be terrorists hoping to sneak weapons and other contraband through U.S. ports on and in the hulls of ships may be thwarted by a robotic tuna fish under development for the government.
The BIOSwimmer robofish is able to overcome so-called position-keeping problems experienced by traditional underwater robots that are powered by vertical and horizontal thrusters, according to the David Taylor, program manager for the robot at the Department of Homeland Security's Science and Technology Directorate. 

The robot "can sit in the water and go through a swimming motion like a fish and give you a better position-keeping capability," he told me on Thursday.
Such steadiness could be important, for example, while the robot uses an array of sensors to inspect grated cavities in ship hulls called sea chests where contraband could be stashed.
Control is via a tether attached to a laptop computer. The tether is long enough to inspect ship hulls more than 500 feet in length, Taylor noted.
The robot can also operate autonomously, he added, but when it is not hooked to the tether "sending data up through the water column is somewhat challenging." 
To get around that, the robot would have to be periodically brought back to the surface for data downloading, which limits real-time inspection capabilities.
The Department of Homeland Security is in discussions with an undisclosed custom's port to begin testing a prototype of the robot within a year.
The BIOSwimmer is under development for the department by Boston Engineering Corp.'s Advanced Systems Group.
John Roach is a contributing writer for NBC News Digital. To learn more about him, check out his website. For more of our Future of Technology series, watch the featured video below.