People may be waiting outside Apple Stores to buy the iPhone 5, but that device's biggest feature (apart from its extra-large screen) is already available to millions of users: iOS 6. And since its release yesterday, it's already on 15 percent of iPhones and other iOS devices, according to tracking done by Chitika.
iOS 6 has been available to developers for months, but it wasn't quite finished until just a week ago, when the final update was applied. Even then, it was only Wednesday, a week after the announcement of the iPhone 5, that the newest version of Apple's mobile OS was made public to millions of eligible users.
iPhones going back to the 3GS and any iPad but the first are able to update, but it's not like everyone got a notification at once at hit "OK." Power users would likely plug into their Macs right away, back up their data, and download the update through iTunes. But people waiting to be offered the update over the air, or users who want to wait for the bugs to get squashed, may be holding off.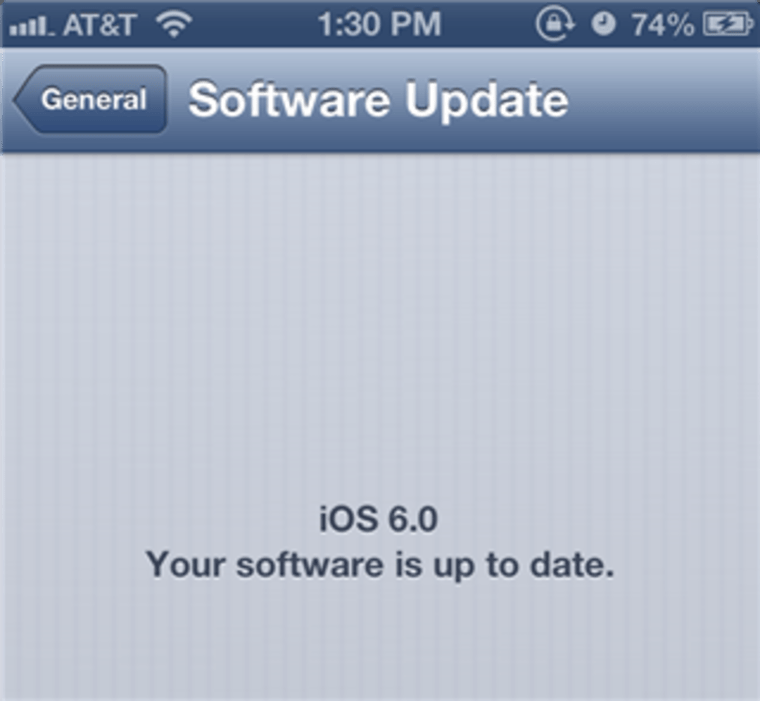 Still, after just 24 hours of availability, iOS 6 made up over 15 percent of iOS traffic to sites monitored by ad and tracking firm Chitika. Because the update is relatively painless and applies to all devices going back at least two years, the uptake is quicker than that seen by Android's newer versions, all of which must undergo vetting and tweaking by carriers.
The latest version of Android, 4.1 or "Jelly Bean," can only be found on around 1.5 percent of devices after two months of availability, Chitika said in another article.
There are many new features in iOS 6 worth upgrading for, but if you use maps a lot, you might consider waiting just a little bit until Apple's new Maps app is updated; people all over the world are complaining about the quality, which is regarded as a major step back from Google Maps, which powered the app before.
If you want to upgrade your device, you can do so under the "General" tab in Settings, or in iTunes by clicking on it under the "Devices" menu item.
Devin Coldewey is a contributing writer for NBC News Digital. His personal website is coldewey.cc.