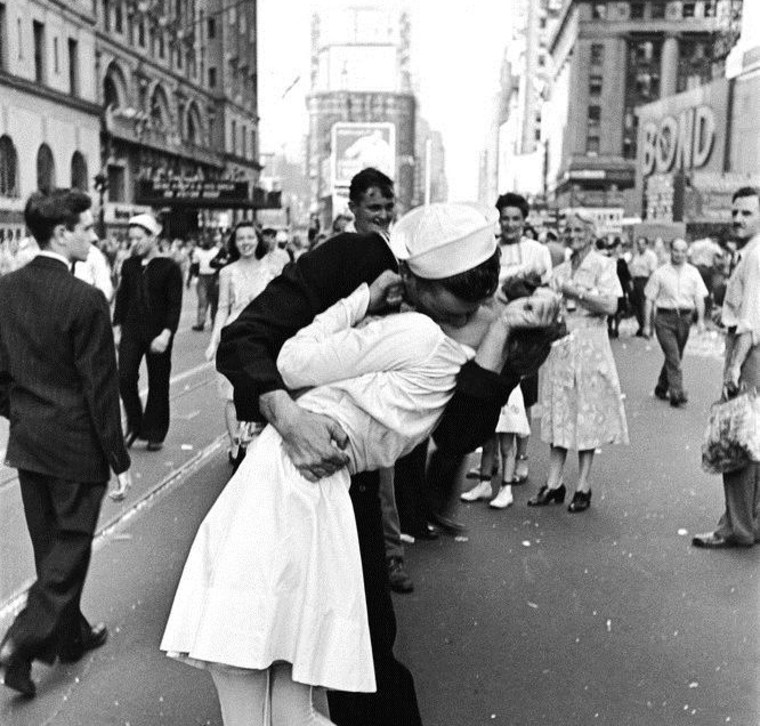 The Leica camera with which Alfred Eisenstaedt took one of the most famous photos of all time — a spontaneous kiss between a returning sailor and a nurse on V-J Day in 1945 — will be going on the auction block in Vienna next month.
Eisenstaedt was at the celebration of Victory over Japan Day in Times Square on Aug. 14, and serendipitously captured what would become one of the iconic photos depicting the end of the war.
He described the moment in a book of his photos:
In Times Square on V.J. Day I saw a sailor running along the street grabbing any and every girl in sight ... I was running ahead of him with my Leica looking back over my shoulder but none of the pictures that were possible pleased me. Then suddenly, in a flash, I saw something white being grabbed. AI turned around and clicked the moment the sailor kissed the nurse ... I took exactly four pictures. It was done within a few seconds.
The Leica he refers to will be bid on come May 25, at Austria's WestLicht camera auction.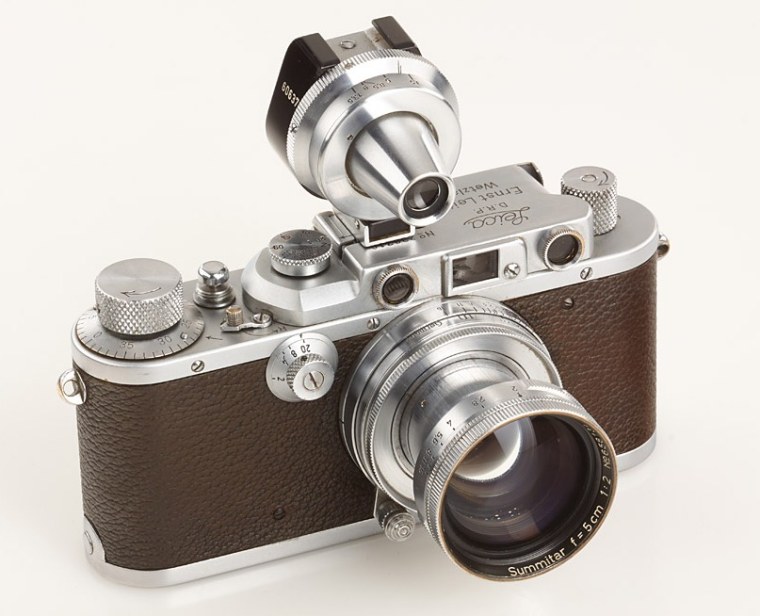 It is a Leica Illa with a 50mm F/2 lens, and likely still in good working condition; Eisenstaedt used it until the end of his life in 1995, including a shoot with President Bill Clinton and his family in 1993.
WestLicht expects the camera to bring in as much as €25,000 (around $32,000). Deep-pocketed photography buffs may place bids online or in person on it and dozens of other rare and antique cameras.
And deep pockets are definitely useful at WestLicht: Last year at the auction, an anonymous buyer set the Guinness world record for most expensive camera, when he or she bought a 1923 prototype Leica 35mm "0-series" — for $2.8 million.
Devin Coldewey is a contributing writer for NBC News Digital. His personal website is coldewey.cc.