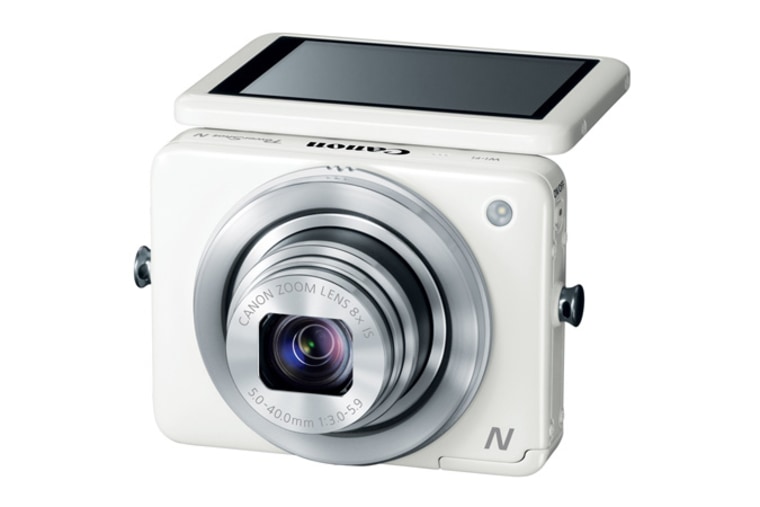 Canon has announced a unique and slightly strange camera called the Powershot N, which forgoes almost every normal camera control. Instead, it has just a zoom, a bunch of filters, and the ability to connect to your smartphone or the Internet.
The idea was almost certainly borne out of the fact that point-and-shoot cameras are being replaced at a prodigious rate by smartphones. People want simple operation and portability, but also connectivity. And the N takes what people like about smartphone cameras and expands it — although it is still a point-and-shoot at heart.
Operation is simple: There are only three buttons (power, image playback, and one to connect over WiFi), while zoom and shutter release are integrated into the lens. The tilting touchscreen lets you compose shots from many angles, and you can take a picture by nudging either the bottom or top of the lens ring.
With an 8x zoom and ordinary 2/3-inch sensor, the N has shooting capabilities beyond those of a smartphone's, and about on par with a point-and-shoot. But the picture-taking process is streamlined and takes its cues from Instagram and other apps.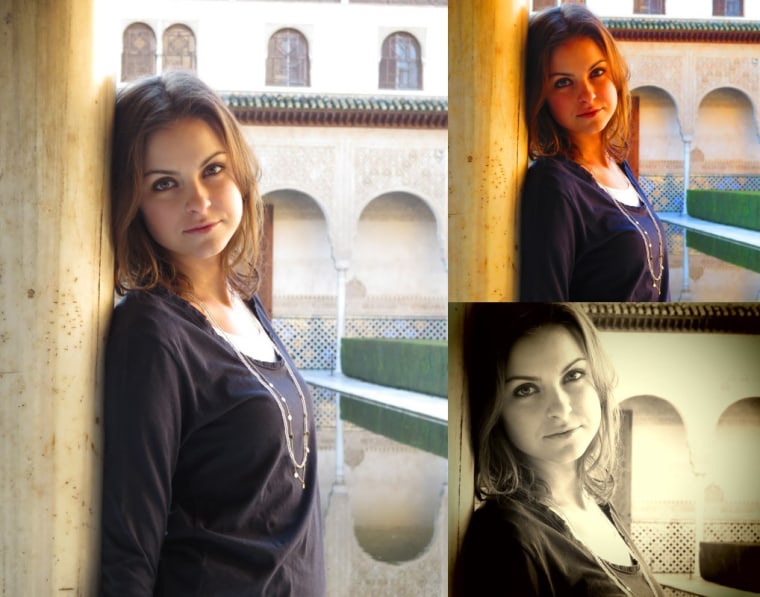 Users can choose between normal and creative mode. In creative mode, when you take a picture, the N does all kinds of work in the backend, bracketing exposures, applying filters, even zooming and rotating the images to highlight faces. You can choose from a set of these and then upload the one you like best (or return to the original if none suits your fancy).
The Powershot N will be available in April for $300. That puts it in competition with some fairly capable high-end point-and-shoots, whose features it perhaps cannot match. But Canon clearly hopes that the interesting form factor and ease of connectivity will set it apart.
Devin Coldewey is a contributing writer for NBC News Digital. His personal website is coldewey.cc.