Until now, all consumer front projector systems produced light using lamps or in rare cases LEDs. The new LG HECTO FP system, on the other hand, uses lasers for illumination instead. Yes, lasers.
As LG announced on Wednesday, the new projector system uses lasers and a Texas Instruments DLP chip to form images. Typical home front projectors require around a 9 to 12 foot distance from the lens to a 100-inch screen. The LG HECTO requires only a 22-inch throw to fill the screen and can be placed on the floor or the mounted to the ceiling.
The LG HECTO Laser Projection TV will be sold as a complete system with a 100-Inch diagonal screen, a built-in ATSC TV tuner, HDMI switching and a Wi-Fi connection for streaming video.
Specifications include a rated 1,000,000:1 dynamic contrast ratio, 1080p resolution, 3 HDMI inputs, an optical audio input, RS-232 interface. Audio is produced by two 10W built-in speakers. The projector measures 5.7-inches high. The HECTO Laser projector does not have 3-D capability. LG has not  provided a brightness rating, a key specification. (Lasers offer the promise of very high intensity using low power.)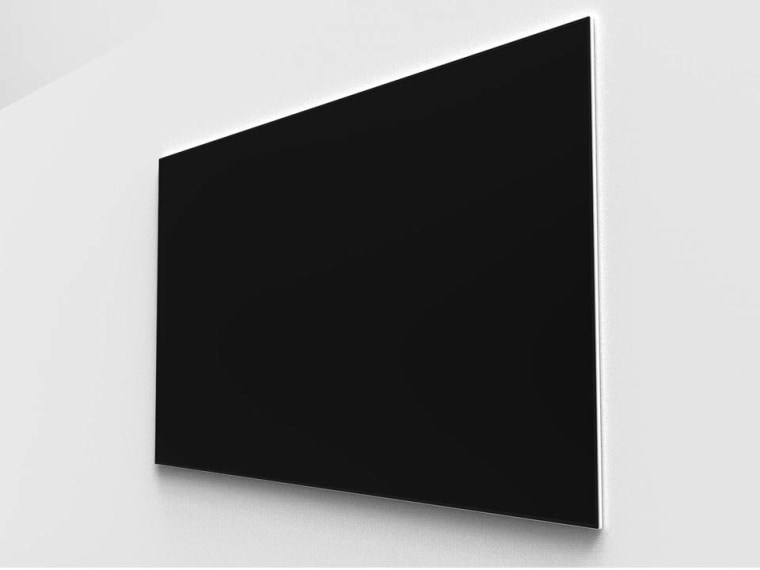 The screen is a fixed design and unlike theater screens its surface is black not white. LG claims the system will render a vivid, high contrast crisp image, even in lighter viewing environments.
The Laser TV supports LG's Smart TV platform and will stream movies via Netflix and YouTube as well as other services and apps via its built-in Wi-Fi wireless Internet connection. The HECTO also includes LG's latest Magic Remote control.
LG claims its laser based illumination system has a lifespan of up to 25,000 hours, which is 5 times or more the life of traditional mercury-based lamps.
The LG HECTO Laser projector will be demonstrated at the 2013 International Consumer Electronics Show early next month. We expect pricing and availability to be announced at the show.
Have a question for the HD Guru? Send an email.
More from HD Guru: