Reports Sunday say Apple's working on a smart watch-like device that would run Apple's mobile operating system, iOS.
The New York Times and the Wall Street Journal each shared information from people who spoke on condition of anonymity. The Journal cited "people briefed on the effort" who said Apple has "discussed such a device with its major manufacturing partner Hon Hai Precision Industry Co. ... as part of explorations of potentially large product categories beyond the smartphone and tablet."

Apple, which did not comment to either publication, is notoriously secret about any of its ventures. (NBC News has contacted Apple, and will update this post if we hear back.)
The Times cited "people familiar with the company's explorations," who said the watch-like gadget would be made of curved glass. Corning's Willow Glass, the Times noted, could be what's used to make the watch.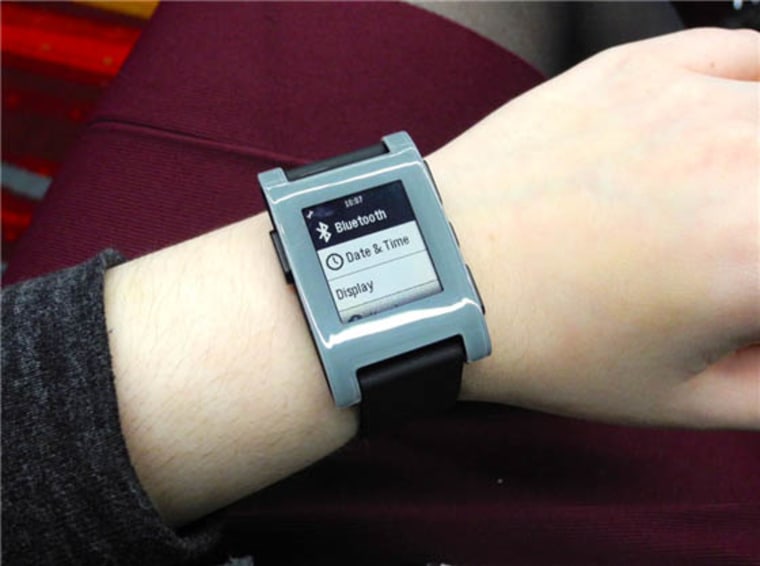 The company's tough Gorilla Glass is used on the iPhone, as well as on other smartphones. As Corning notes about Willow Glass: It will "help enable thin, light and cost-efficient applications including today's slim displays and the smart surfaces of the future. The thinness, strength and flexibility of the glass has the potential to enable displays to be 'wrapped' around a device or structure."
Certainly, there's been no shortage of smart watches entering the market in recent months. These 2.0 versions, like the $150 Pebble, launched via Kickstarter, can show incoming calls, emails, calendar alerts, Facebook messages, weather alerts, tweets and more.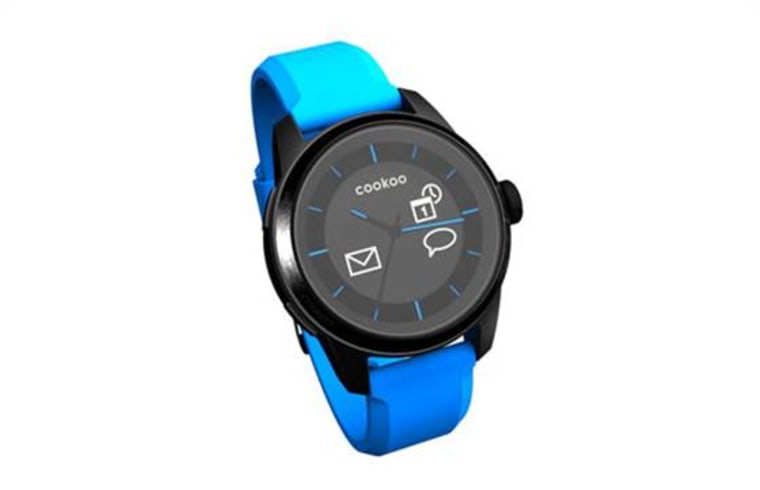 Another watch, introduced at the recent Consumer Electronics Show, is the $129 COOKOO Connected Watch, which uses either an iOS or Android app to let you know when you have incoming calls, appointments or new Facebook messages.
This new generation is a long way from what Microsoft first introduced more than a decade ago with its SPOT watch, which never quite took off and has been discontinued.
If the wrist is the new human real estate for tech, the field may be getting crowded, and Apple may not be the only major player to get involved. Google recently was granted a patent for a watch with a transparent screen, hidden in a flip-up bezel.
Check out Technology, GadgetBox, DigitalLife and InGame on Facebook, and on Twitter, follow Suzanne Choney.