At the Mobile World Congress in Barcelona, Nokia elevated Windows Phone to be the vanguard of its smartphone presence, making it the primary platform for these devices.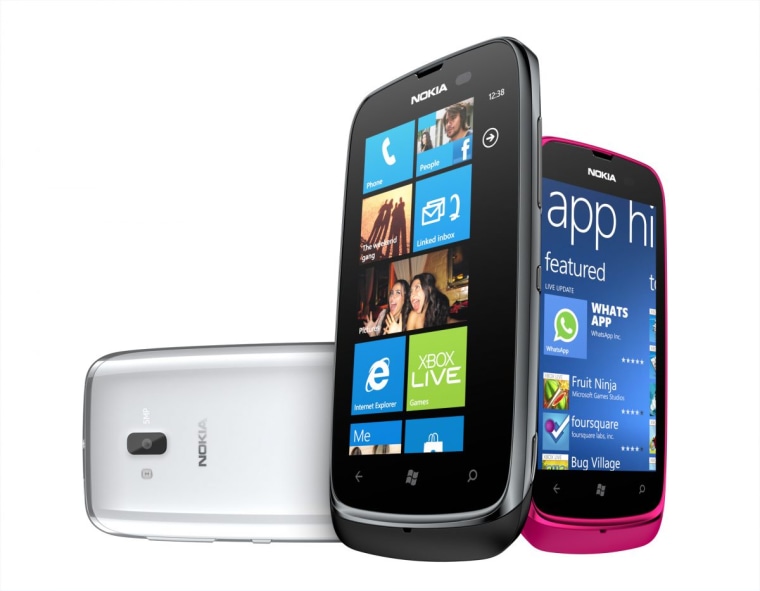 In the last six months, Nokia has heavily promoted its Lumia smartphones, the latest being the Lumia 610, with an emphasis on social media, targeted at younger consumers. It'll ship in the second quarter, at a cost of about $250.

Nokia is also expanding the reach of its Nokia Lumia 900, its first LTE smartphone, by making the phone available around the world in a DC-HSPA variant, for high speed data connection (42Mbps download) in countries where LTE is not available. 

While the first Nokia Windows Phone, the Lumia 800 came out last fall in Europe and Asia, it garnered mostly positive reviews, but it has failed to take off in sales. In December, reports surfaced of a software glitch that drained the phone's battery. The Lumia 710 was introduced in the U.S. as a first-timer's smartphone. T-Mobile has heightened the appeal of the phone by offering the $350 device for free (with the addition of the usual voice/data plans).

But the Lumia devices still account for only a fraction -- about 1 million -- of Nokia smartphone sales, which numbered 19.6 million in the last quarter of 2011, down from 28 million a year earlier.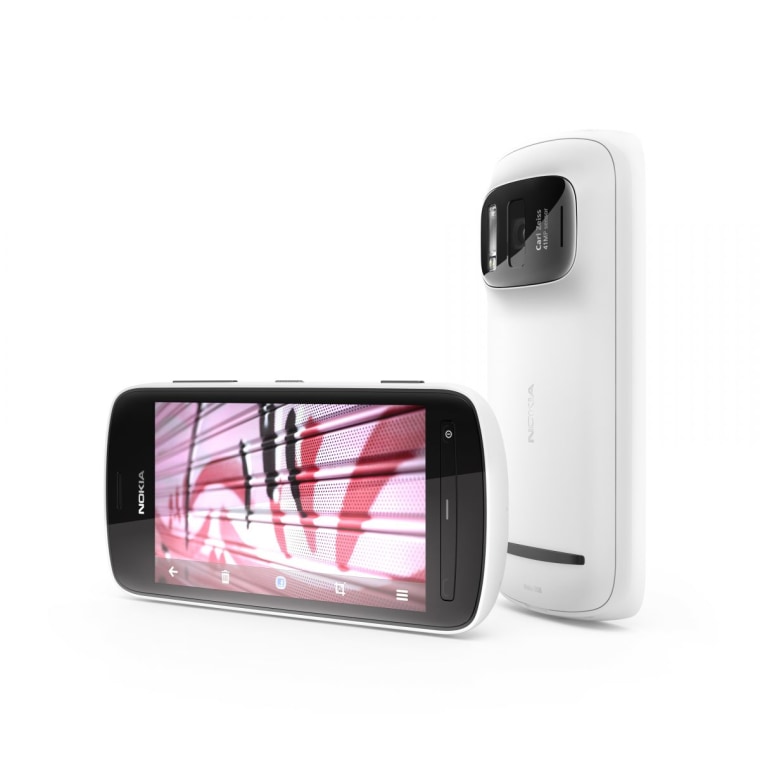 Nokia also announced a step up in digital photography with its Nokia 808 PureView technology, which "combines a large, high-resolution 41-megapixel sensor, Carl Zeiss optics and Nokia-developed pixel over-sampling technology. This means incredibly sharp, detailed images, superior low light performance and the capability to save images in compact file sizes for sharing in email, MMS and on social networks."

Pureview also incorporates hi-fi sound into audio recording at full HD 1080p video recording and playback.

Nokia also hasn't given up on Symbian feature phones, introducing three new Asha devices that the company says blurs the lines between feature phones and smartphones. 

Nokia also announced Nokia Reading:  a single, integrated reading hub experience. Location-based services are also hot with the company, as Nokia and Groupon are teaming up to offer discounts and deals. Nav services will also figure prominently, as Nokia announced a new version of Nokia Drive for Windows Phone that will come with full offline support for turn-by-turn navigation. And even more incentive toward ditching a separate GPS unit: "Nokia Drive will also remember a personal commute, give advance traffic notice and automatically re-route to avoid jams."

Environmentally-and-economically minded commuters can also benefit from Nokia's plans to release the "Windows Phone version of Nokia Transport for door-to-door, underground, tram, suburban train, and bus directions in more than 500 cities and 45 countries."

On Twitter, follow Athima Chansanchai, who is also trying to keep her head above water in the Google+ stream.