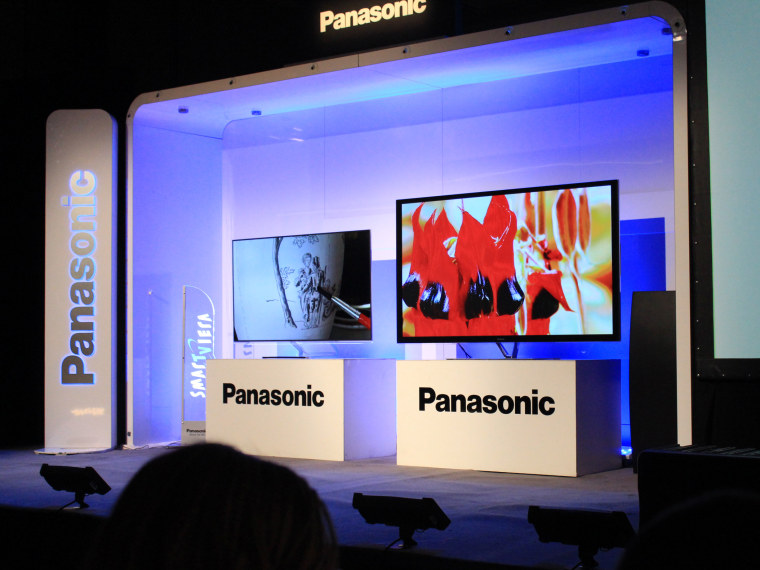 The term "smart TV" is already getting tired and increasingly meaningless, but Panasonic demonstrated new features today at CES that we could appreciate in a TV set.
The new element with the most promise is My Home Screen. The new Smart Viera TVs will let you organize the opening screen with the apps and widgets that you like. You can also customize the home screen for each user, so that the kids can have a different starting point than you do.
If you get one of the new Smart Viera TVs that have cameras built in — the VT60 plasma and the WT60 LCD — the TV can even recognize the user, and bring up his or her custom home screen. (Other top smart TVs, including Samsung's, have a similar recognition feature.) The camera could be used for Skype and other apps as well.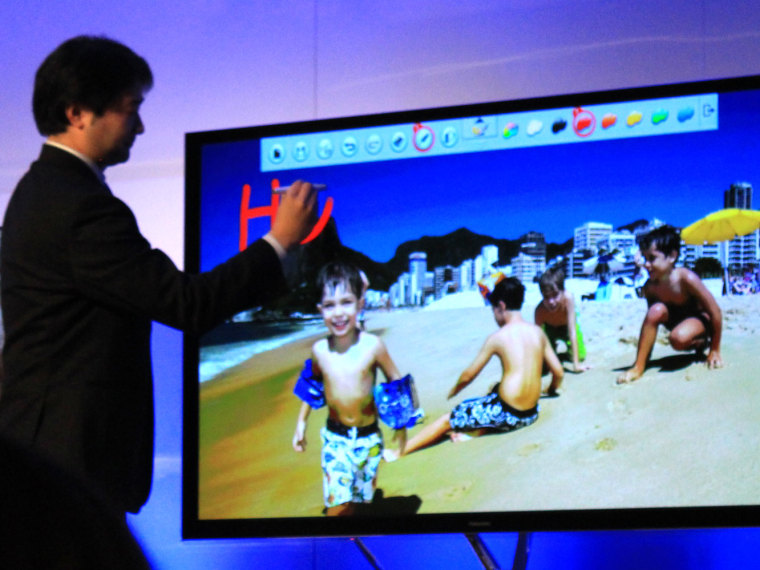 Another new feature that raised our eyebrows as the Swipe and Share image editor. You flick a photo from your iPad to the TV using an app. The new plasmas (2013 VIERA ZT60, VT60, ST60 and S60 Series) support the optional Electronic Touch Pen, which you can use to edit a photo, and even write on it. When you're done tweaking, you can swipe the photo back to the iPad to save and share. 
We didn't hear about gesture interaction from Panasonic — something LG and Samsung are very keen on — but like those other TV makers, Panasonic is including a remote with a microphone for Voice Guidance commands on its 2013 Viera WT60, DT60, ET60 and E60 Series LCDs, and on the ZT60 and VT60 plasma.
A final feature, demonstrated during the press conference, was Shop by Remote, a collaboration with the Home Shopping Network. Using an interactive menu system, people can shop through all kinds of categories encompassing 40,000 products. (You might say, why not just use a smartphone? I agree, but then again, I've never had an HSN addiction.)
You can read more on Panasonic's CES plasma and LED LCD lineups.
Wilson Rothman is the Technology & Science editor at NBC News Digital. He'll be at the Consumer Electronics Show through Friday in Las Vegas, so feel free to tweet him up at @wjrothman, and join our conversation on Facebook.