Microsoft's highly anticipated Surface Pro tablet, which runs the full version of Windows 8 rather than the poorly received Windows RT, will come out of the box with nearly two-thirds of its 64 GB of storage filled up. The 128 GB version will likewise boot up with far less room than many users expect to see.
Microsoft, which confirmed the information to NBC News, was quick to add that much of this space can be reclaimed, although the method is not one that tech novices will likely understand or undertake. Nor are the reasons for the reduced space particularly easy to grasp without some explanation:
First, the gigabytes listed on any gadget's box don't actually correspond to the way computers think about data. The result is that 64 GB shown on the box (whether the device runs Windows, Android, or iOS) really translates to 59 of what the computer actually uses ("gibibytes," if you must know).
Second, Windows is a much larger and more complex piece of software than what you find on an Android tablet or iPad. It is, after all, a full-on desktop operating system — it can do more, run programs from years back, and so on. So naturally, it takes up more space.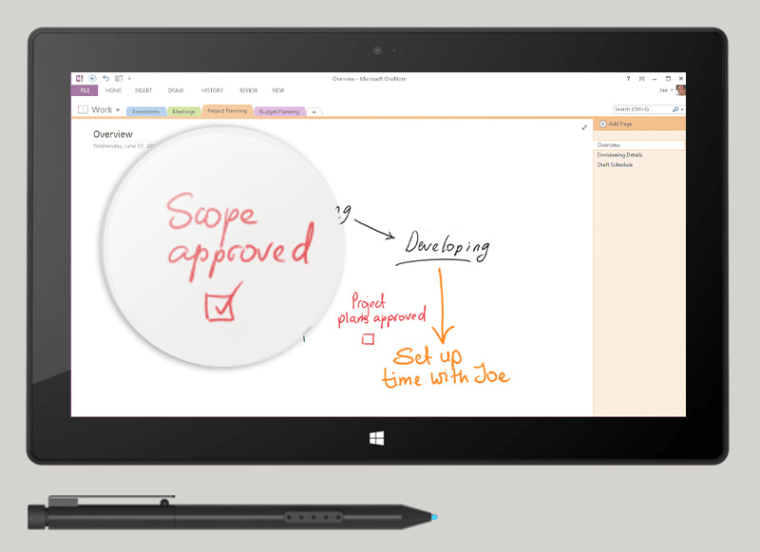 Third, because it's a "real" OS, it takes backup very seriously, keeping a "recovery partition," or backup of itself right there on the device — which takes up even more space. And then you have the built-in apps and the trial version of Office 2013. The end result is that the 64 GB Surface comes out of the box with just 23 GB of usable space, and the 128 GB version is reduced to 83 GB.
The new Apple iPad with 128 GB of space, on the other hand, will likely have about 115 GB out of the box.
The Windows RT tablet had a similar problem, shipping with about half its space full, resulting in a consumer backlash, despite Microsoft's insistence that the space crunch was unavoidable.
Users can delete installed apps and move the recovery partition to external storage or delete it entirely, but these tasks aren't exactly simple, especially for less-experienced users.
The capabilities of the Surface Pro tablets are in many ways far beyond those of competing tablets and even many laptops. Microsoft made sure to mention the fact that the device's USB 3.0 interface, SDXC card slot and free SkyDrive storage allow for lots of extra storage. But users simply may not be able to get over the fact that their premium device came out of the box with nowhere near the amount of free space they expected.
The Surface Pro will be out in the U.S. on February 9th. The 64 GB version will retail for $899; the 128 GB model, $999.
Devin Coldewey is a contributing writer for NBC News Digital. His personal website is coldewey.cc.