Twitter #Music, a service which'll help you discover tunes based on Twitter activity, doesn't exactly come as a surprise. The social network's been teasing this one for a while and the rumor mill's been steadily churning out its secrets. But, as of Thursday, the service is finally official and you'll be able to start using it on the Web or iOS shortly.
Twitter #Music relies on tweets and engagement to detect which songs and artists are particularly popular. In theory, you should be able to discover something of interest by scrolling through top charts or searching through songs shared by the people you follow. (Twitter #Music lets you see which songs and musicians your favorite artists listen to and follow as well, in case you're interested in that sort of thing.)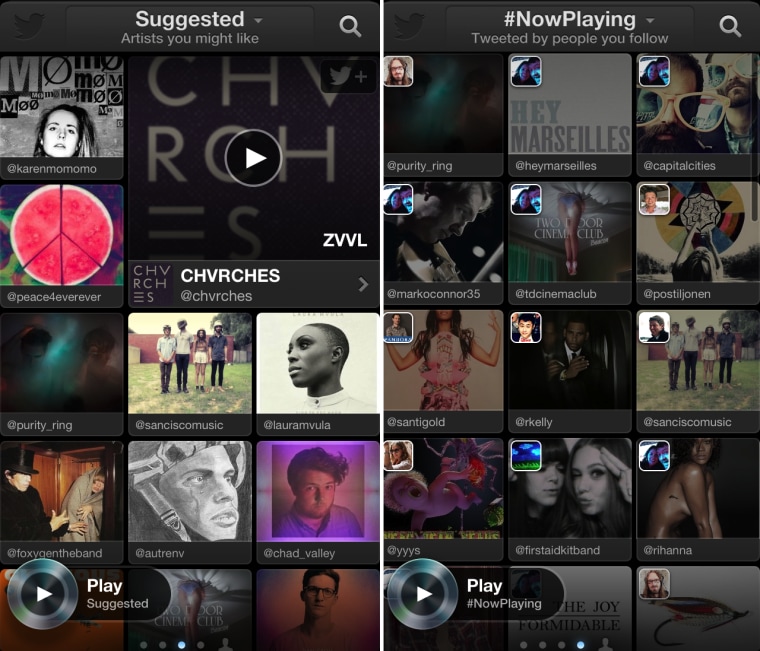 Twitter #Music grabs songs from iTunes, Spotify, and Rdio. You'll get previews from iTunes by default, but you can log into your Rdio or Spotify accounts to hear full tracks. (According to a post on Twitter's official blog, other music service providers will be added in the future.)
Twitter #Music will hit the Apple App Store at some point on Thursday and will slowly roll out to the Web, at music.twitter.com, as well. Initially it will only be available in the U.S., Canada, the UK, Ireland, Australia, and New Zealand. (Don't worry, Android users and frequent movers: "Over time, we will bring the service to Android as well as to more countries," Twitter's Stephen Philips writes.)
Want more tech news or interesting links? You'll get plenty of both if you keep up with Rosa Golijan, the writer of this post, by following her on Twitter, subscribing to herFacebook posts, or circling her on Google+.