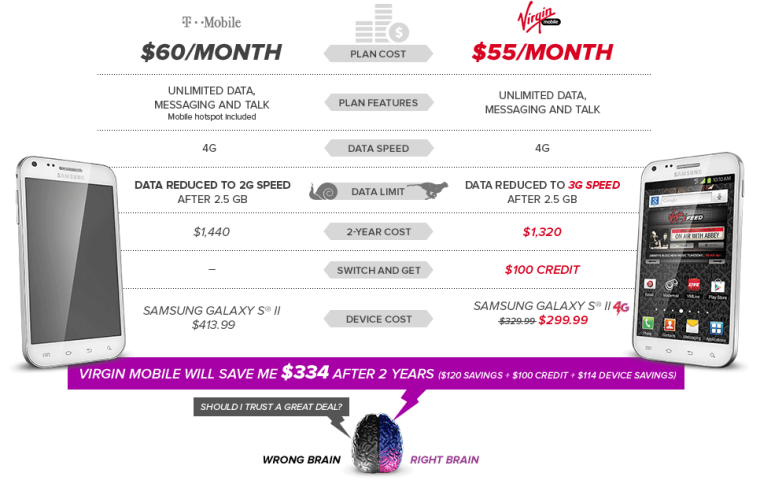 With T-Mobile and millions of mobile users switching to no-contract plans, the prepaid market is getting more competitive by the day. Virgin Mobile is hoping to siphon off a few T-Mobile users with a tempting $100 credit for switching over.
The "Retrain your brain" promotion is heralded by one of Virgin's trademark bizarre advertisements, this one featuring the Flaming Lips' Wayne Coyne (see below). The company points out other benefits, such as a lower cost for similar services and less punitive bandwidth throttling, but the main news is the $100 credit.
Virgin Mobile has a more limited selection of phones, and isn't as quick as the big carriers to get top-shelf devices like the iPhone 5 and Galaxy S 4, but its month-to-month plans are more economical.
If you're on a budget and thinking about how to save a few bucks on your mobile bill, take a look at the promotion at Virgin Mobile's site.
Devin Coldewey is a contributing writer for NBC News Digital. His personal website is coldewey.cc.