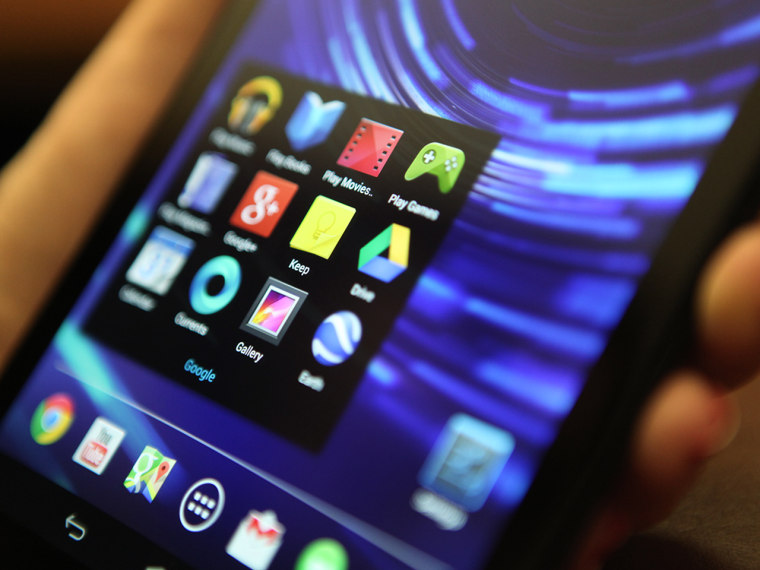 Since its release in late 2012, many have considered Apple's iPad Mini to be the 7-inch tablet to beat. Now Google's new Nexus 7 makes it look beaten. Apple needs to step up this fall or it risks being left in the dust.
Given that the iPad Mini starts at $329 for a 16GB Wi-Fi-only model while the Nexus 7 starts at $229 for a 16GB Wi-Fi-only model, it's difficult to justify purchasing the Apple device unless you happen to have a great deal invested in the iOS ecosystem already. But if, like many people, you use Netflix for movies, Amazon for books and Spotify for music, well, then you can pretty much choose any tablet you like.
The cost difference is just the beginning of the Nexus 7's advantage over the iPad Mini though. Don't believe it? Let's compare.
Display
The new Nexus 7 rubs the iPad Mini's biggest weakness — it's appalling display quality — in Apple's face. Unlike many iGadgets, the iPad Mini does not offer a high-resolution "Retina" display. Instead it has a 7.9-inch display with a 1024 x 768 resolution at 163 pixels per inch (ppi). The Nexus 7 offers a 7.02-inch display with 1920 x 1200 resolution at 323 ppi. While it might be challenging to see the difference between the iPad Mini's display and, say, the one on Samsung's Galaxy Tab 3, the new Nexus 7 clearly stands apart. Pixel-density difference is especially important when it comes to e-book reading — a typical use for a 7- or 8-inch tablet — because higher resolution displays are easier on the eyes.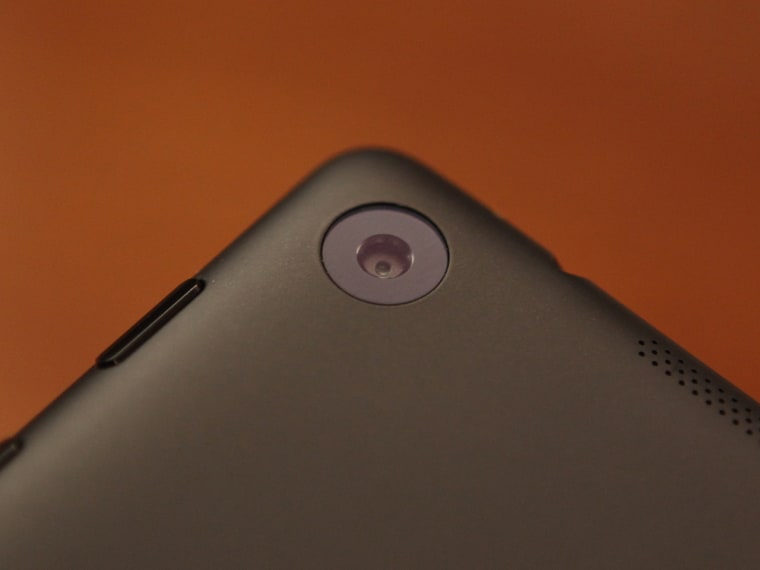 Guts
The iPad Mini runs on Apple's A5 chip (which clocks in at 1 GHz) while the Nexus 7 uses a 1.5 GHz Qualcomm Snapdragon S4 Pro. Apple tends to be mum about the RAM offered by its devices, but a teardown revealed that the iPad Mini rocks 512 MB. The Nexus 7, on the other hand, has 2GB. All Nexus 7 models have GPS capabilities built in while the entry-level iPad Mini relies on Wi-Fi to get location data (though the LTE-capable model does offer assisted GPS).

Both gadgets have 5-megapixel cameras in the rear and 1.2-megapixel cameras in the front.
Size
Purely speaking about measurements, the Nexus 7 has the iPad Mini beat on weight (it's 0.04 pounds lighter), but the iPad Mini is a bit thinner (it measures in at 7.2 millimeters while the Nexus 7 is 8.65 millimeters). The two gadgets are the same height (7.87 inches), but the Nexus 7 is narrower (4.49 inches) than the iPad Mini (5.3 inches). The smaller width measurement makes the Nexus 7 incredibly comfortable to hold, even with one hand spread out across its back.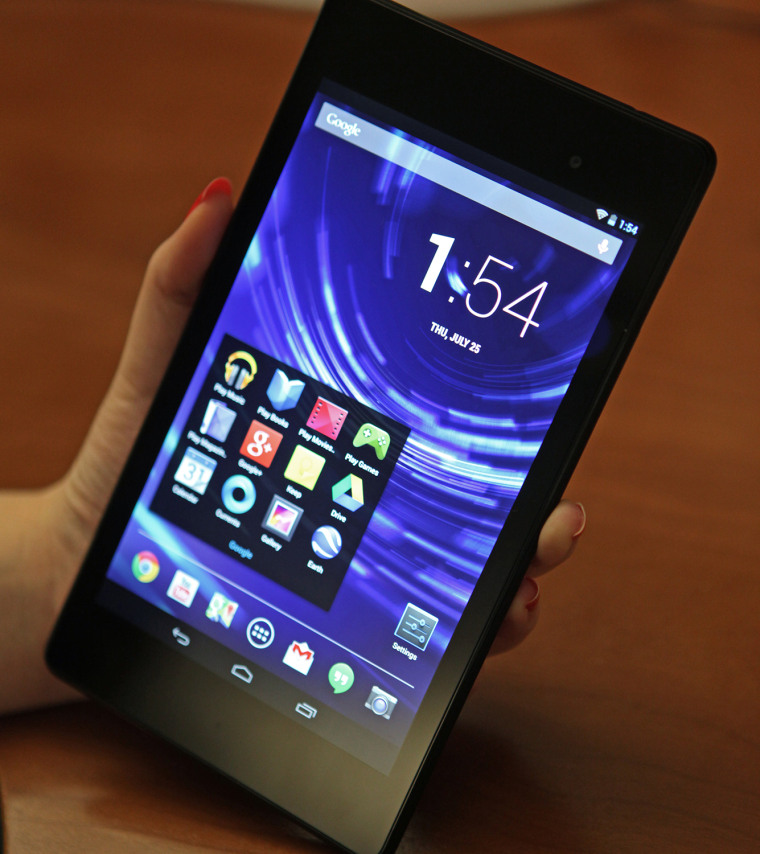 Other little things
The Nexus 7 supports wireless charging. And its MicroUSB port also has SlimPort capabilities, meaning that it can connect to an HDMI adapter. (Unlike with the iPad Mini, there aren't any proprietary Lightning connectors involved.)
Battery
According to their makers, the iPad Mini gets 10 hours of active use while the Nexus 7 gets 9 hours. (However, Google does point out that simply Web browsing or e-reading will make the Nexus 7 last for 10 hours as well.)

Apple's 7-inch problem
While Apple's 9.5-inch iPad dominates its size group, the company is facing a great deal of competition in the 7- to 8-inch tablet category. Until now, Apple managed to keep the competition at bay, but the Nexus 7 leaps above and beyond the iPad Mini.

What worries us more is that, according to fresh rumors, Apple may not be planning to significantly upgrade the iPad Mini — with a high-resolution display and all — until sometime in 2014. If that is indeed the case, then the argument for buying a small iPad this holiday season will be fairly weak.
Want more tech news or interesting links? You'll get plenty of both if you keep up with Rosa Golijan, the writer of this post, by following her on Twitter, subscribing to her Facebook posts, or circling her on Google+.