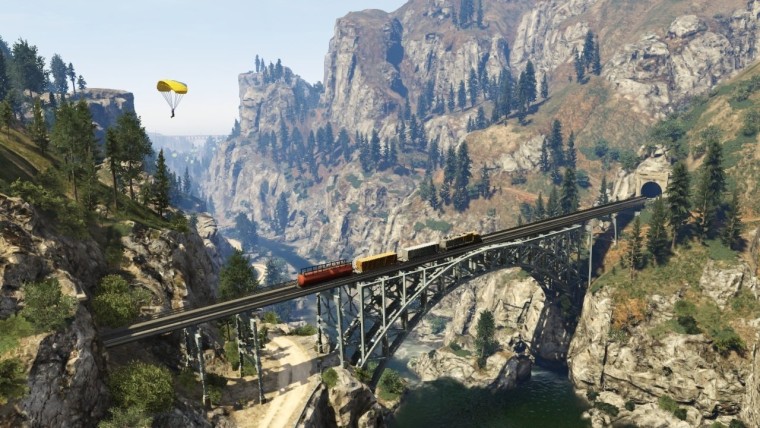 If there's one thing gamers know for certain already, it's that "Grand Theft Auto 5," available on Sept. 17, is going to be a big game. Like, really big. "Skyrim" meets "World of Warcraft" except with bikinis and guns instead of swords and dragons big. "GTA" developer Rockstar Games even boasted to Game Informer that the new game is bigger than three of its previous open-world titles — "Grand Theft Auto 4," "Grand Theft Auto: San Andreas," and "Red Dead Redemption" — combined.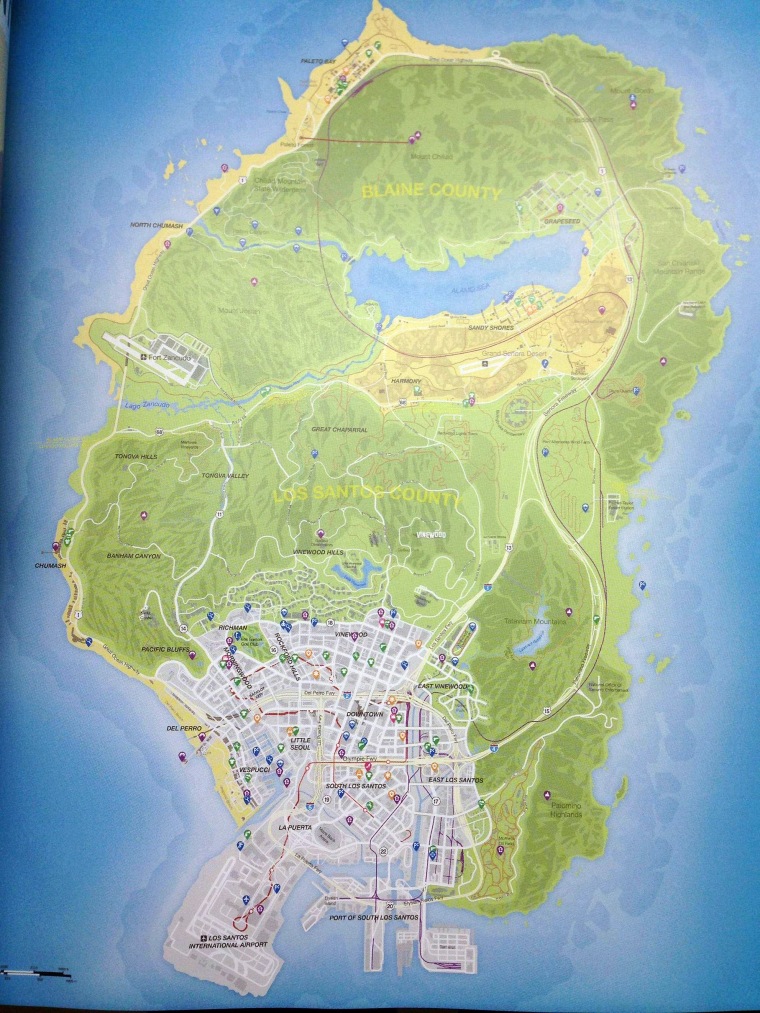 If there was any reason to doubt Rockstar's claims about its size, a "GTA 5" leak this week put any concerns to rest. Following an alleged early sale of the "Grand Theft Auto 5" strategy guide, a user of the popular gaming forum NeoGAF posted an image of the map of Los Santos, the fictional Los Angeles-inspired city in which the new "GTA" game is set. After that found its way onto a subreddit dedicated to all things "Grand Theft Auto 5," the Internet devoured the spoiler-filled material.
Another NeoGAF user put Rockstar to the test by superimposing the "San Andreas" map on top of the "GTA V" map, and "San Andreas" is indeed dwarfed in comparison to its successor. The bad news for "GTA" fans is that they'll have to stick to ogling this thoroughly two-dimensional map for the next six days until "Grand Theft Auto 5" arrives in its full glory on the Xbox 360 and PlayStation 3 next week.
Rockstar has not commented on the leak, though a fake Twitter account set up by a "GTA" fan lead some to believe  that the developer had leaked the image of the map itself. Lest the world learn about "Grand Theft Auto 5" less than a week before schedule, Rockstar has declined to comment on the authenticity of the map except to note that the company had nothing to do with the latest leak. The company is being more relaxed than it was last month after some hackers gained access to pre-downloaded copies of the PlayStation 3 version of the game, however, which suggests the company is either too busy or just too fed up with its own hype to keep tamping down on "GTA 5" speculation this close to launch. 
Yannick LeJacq is a contributing writer for NBC News who has also covered technology and games for Kill Screen, The Wall Street Journal and The Atlantic. You can follow him on Twitter at @YannickLeJacq and reach him by email at: Yannick.LeJacq@nbcuni.com.